Bring the campfire inside with these Toasted Marshmallow Muddy Buddies!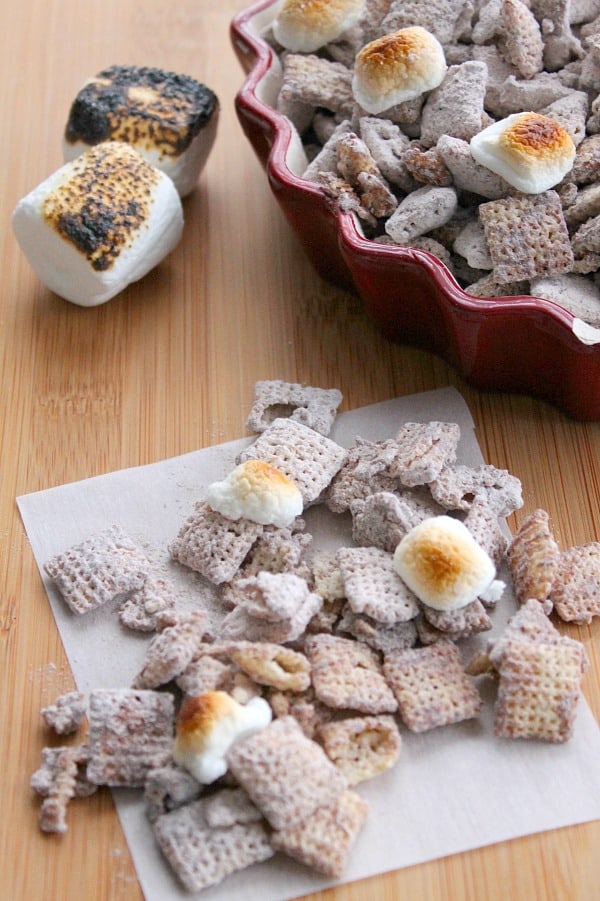 I hope you all had a wonderful holiday season! I'm so glad it is not over yet!
By the way how long do you keep up Christmas lights and trees? We keep them up till January 6 because we celebrate Epiphany but when I was growing up they were going down the day after Christmas. I kind of like having them up longer and celebrating the season to its fullest!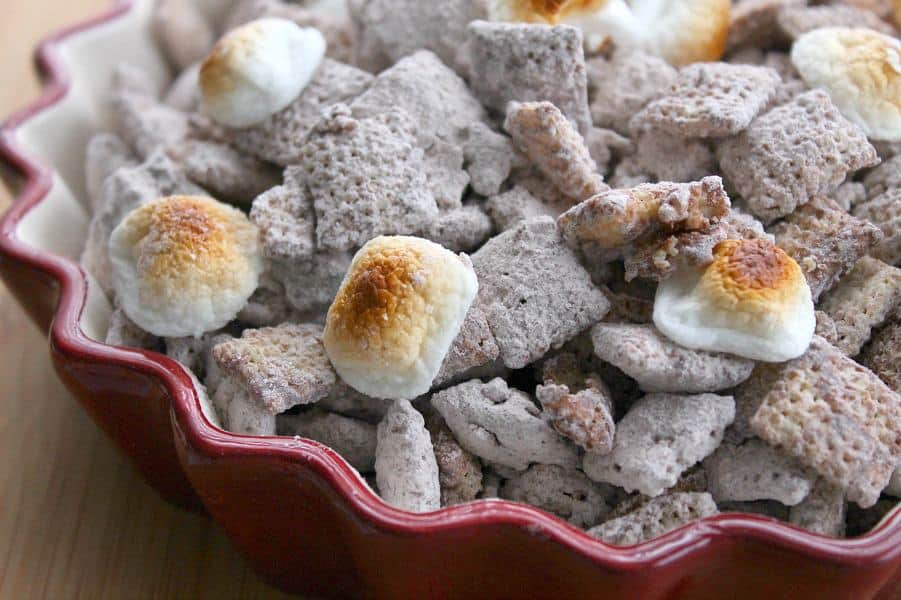 While the kids are home I have had lots of treats like peanut butter balls and popcorn just sitting around for them to graze by and eat. I decided to make these Toasted Marshmallow Muddy Buddies as well.
I have been kind of obsessed lately with the thought of toasted marshmallows and the fact that I can have them all year long. We do not have to wait for a camp fire!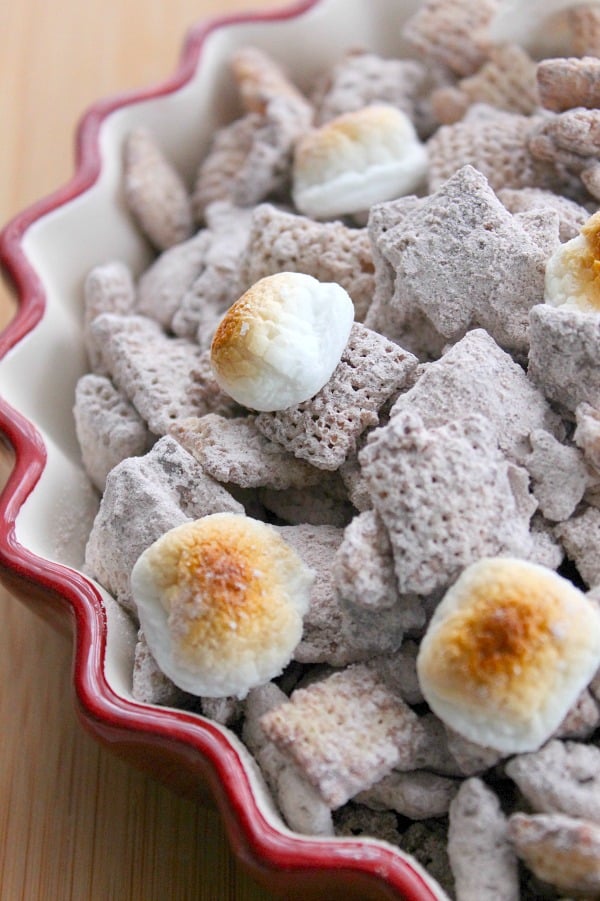 Once I found the hot coco flavor of toasted marshmallow I felt like the possibilities were endless!
To toast your marshmallows it can be kind of tricky but trust me it will be good! Place them on a baking sheet to where they are not touching. Place under a broiler for about 6 minutes or until they start to brown up. Then pop them in the freezer for about 10 minutes. Next you need to take them off your baking sheet and you will have little chips of toasted marshmallows to add to your Muddy Buddies that won't be too sticky.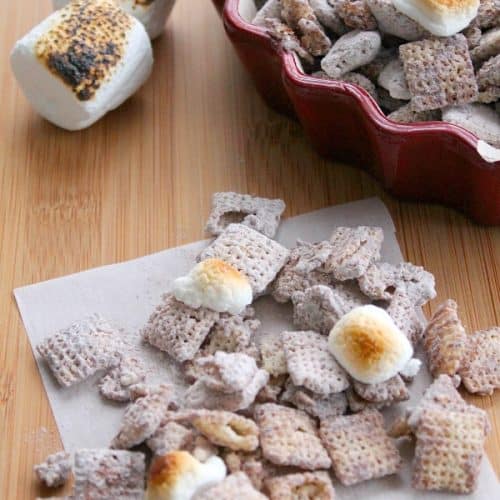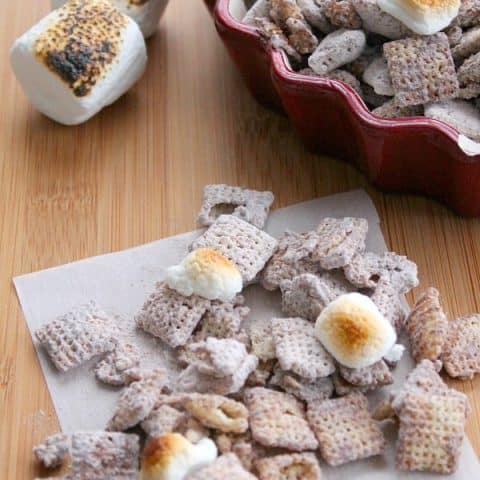 Toasted Marshmallow Muddy Buddies
Ingredients
6 ounces chocolate almond bark
7 cups rice chex mix
1 cup powdered sugar
1/4 cup toasted marshmallow cocoa mix
24 mini marshmallows
Instructions
Mix powdered sugar and cocoa mix in a bowl and set aside.
Measure out the cereal and place in a large bowl. Set aside.
Place almond bark in a microwavable bowl and melt for 30 seconds or until melted and smooth. Pour over cereal and mix well.
Using a large plastic ziplock bag add half of the powdered sugar mixture.
Add cereal and the remaining half of the powdered sugar mixture.
Close bag and shake, shake, shake until all is incorporated.
Pour back into bowl.
Place marshmallows on baking sheet covered with parchment paper so that they do not touch (VERY IMPORTANT)
Place baking sheet under broiler for 6 minutes or until marshmallows are browned to likeness.
Place marshmallows in freezer for 10 minutes.
Add to your bowl, stir and ENJOY!