Teriyaki Shrimp Rice Bowl with Bok Choy is an easy meal to make in under 30 minutes that is full of flavor with an added plus of lean protein in every bite!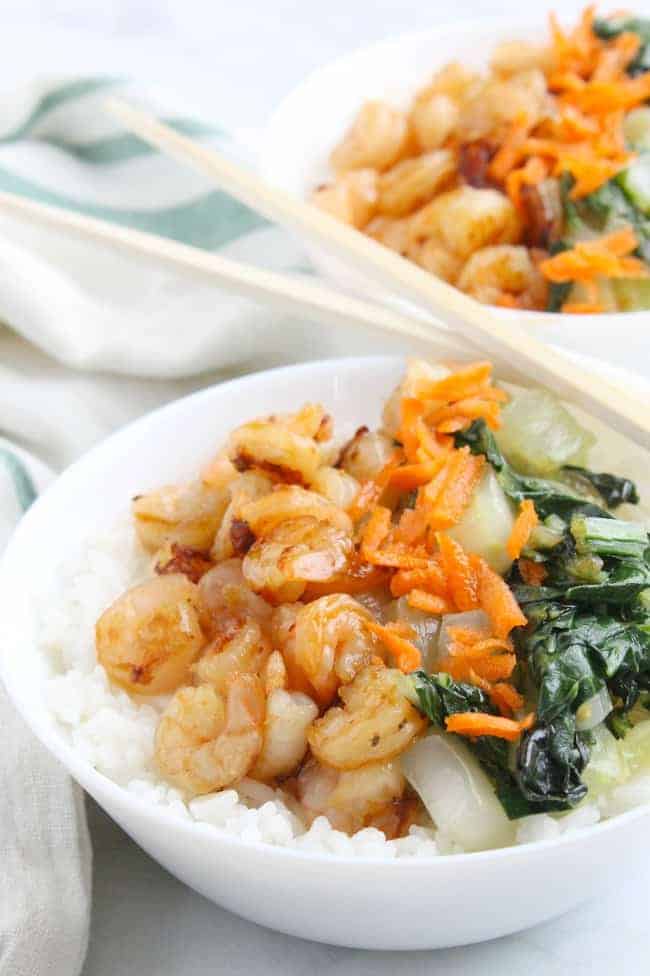 This week for Sunday Supper we are tackling healthy rice bowls! I can't WAIT for you guys to see this rice bowl I made for you!
We've have been on a bok choy kick recently. I want to add it to every dish that I can, such as this Tofu Teriyaki Noodle Soup.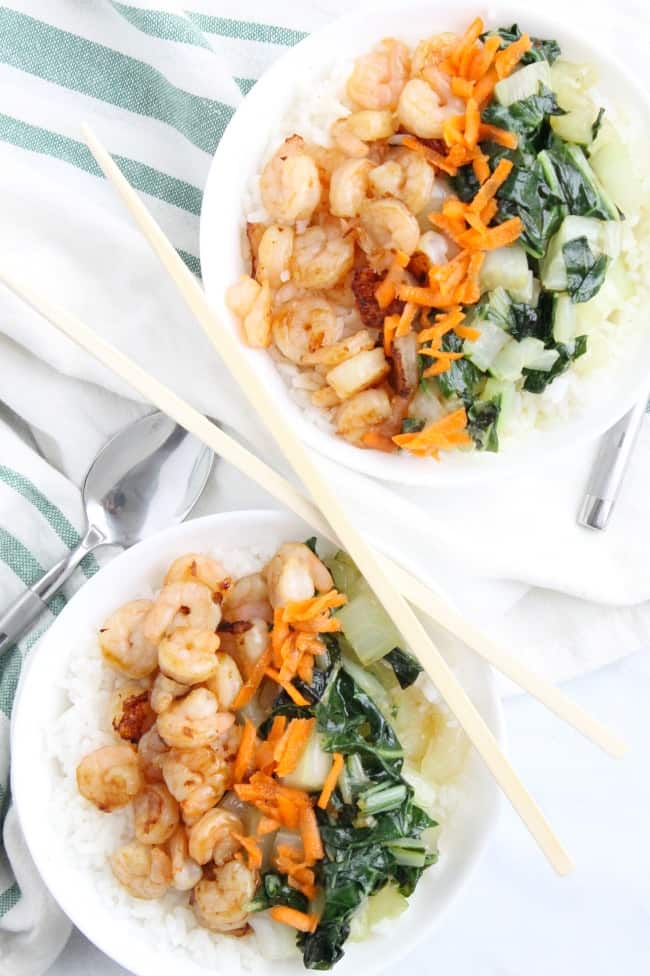 Over winter break with the kids we decide to head out and get some Asian food. Our favorite restaurant just happened to be closed so we found this amazing ramen noodle place! It was THE BEST!
As we were heading home that night we found an Asian market with more bok choy then I have ever seen and more instant ramen noodles than I have ever seen, but that's a different story.
The baby bok choy is my favorite because I actually think it is cute, but whatever. I ended up using the regular size for this particular recipe but feel free to use either!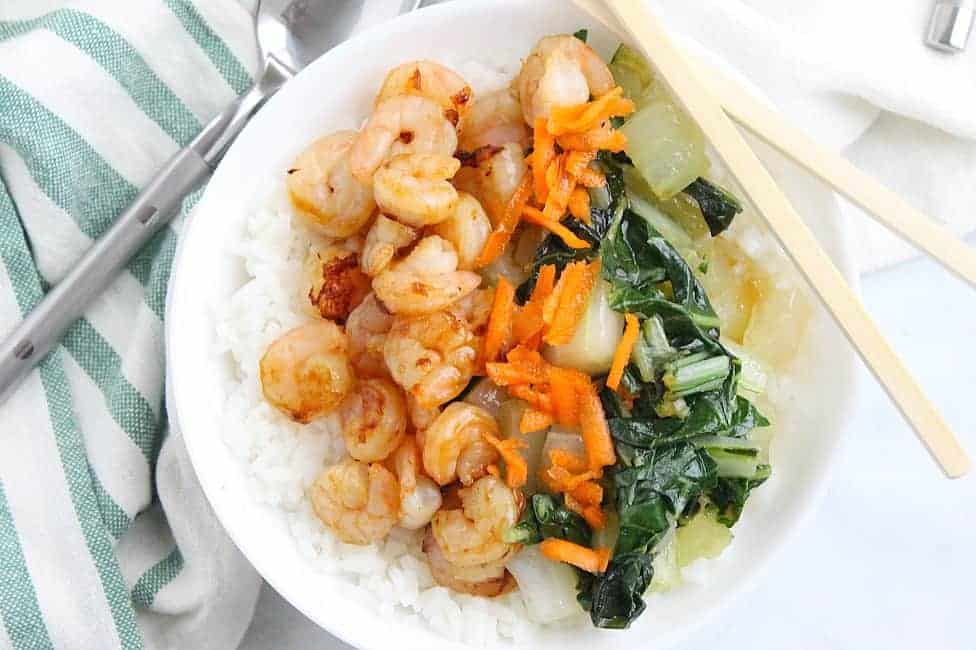 This meal came together in just about 20 minutes. I used instant rice to speed up the cooking time and my shrimp were already defrosted so all I really had to do was chop the bok chop and sauté everything! It was so good, it had my hubby asking for more!
Don't forget to scroll down and check out all of the other rice bowl recipes! ENJOY!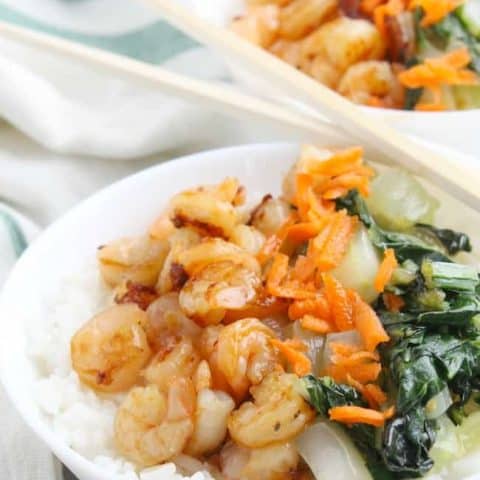 Teriyaki Shrimp Rice Bowl with Bok Choy #SundaySupper
Ingredients
4 leaves bok choy, chopped
3 tablespoons olive oil
1 teaspoon salt
1/2 teaspoon red pepper flakes
16 ounces small shrimp, defrosted
1 1/2 teaspoon garlic powder
2 tablespoons low sodium teriyaki sauce
1 medium carrot, shredded
instant rice
Instructions
Cook rice according to package, set aside.
In the meantime add bok choy, olive oil, salt and red pepper flakes to wok or large pan. Sauté for 8 minutes, remove bok choy from pan.
Add shrimp and garlic powder to pan. Sauté for 8 minutes. Stir in teriyaki sauce and cook for 2 more minutes.
Top rice with shrimp, bok choy, carrots and a drizzle of teriyaki sauce. Serve and ENJOY!
WANT TO CONNECT MORE WITH THEBITTERSIDEOFSWEET? FOLLOW AT:
Facebook | Pinterest | Instagram | Twitter
Healthy Rice Bowls