This Instant Pot Sausage and Peppers Risotto is perfect for a quick meal! Filled with Italian sausage and colorful peppers!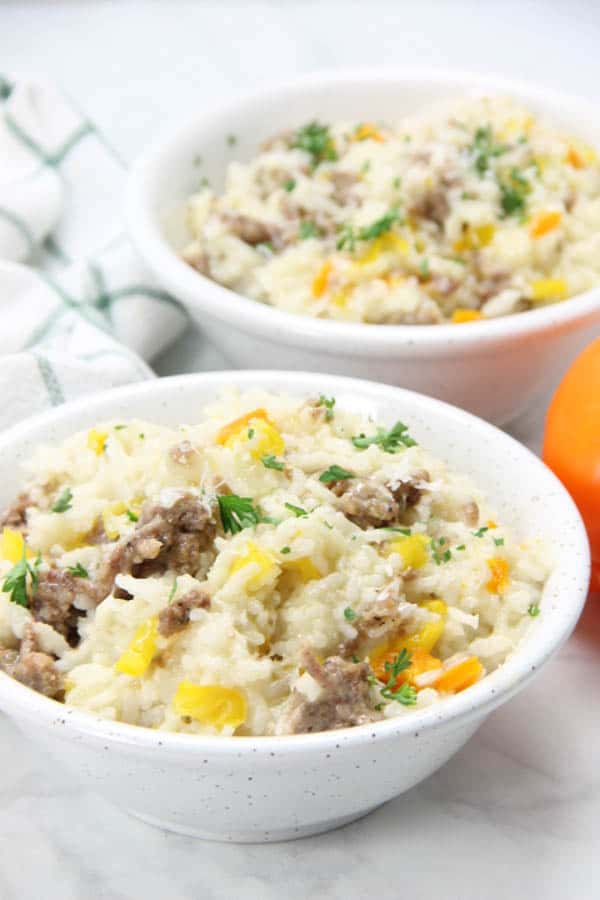 If you haven't ventured into the world of instant pot, I would highly recommend you do! Lots of dinner recipes can be made easily with a very hands off approach to it!
Click here to save this recipe on Pinterest!
…