Toss together this Radicchio Pear Walnut Salad topped with a little balsamic vinegar to get an easy 20 minutes dish!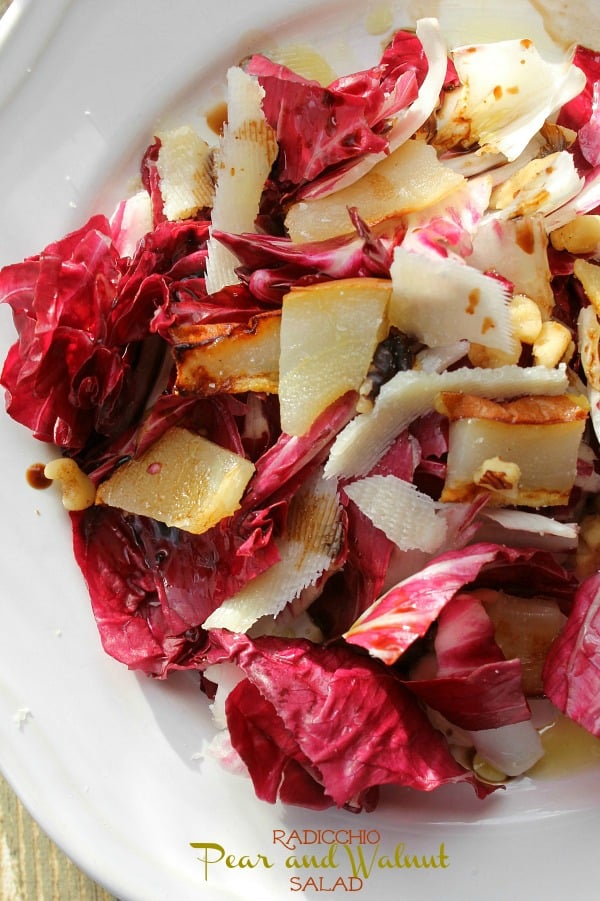 Click here to save this recipe on Pinterest!
Happy Sunday you guys! I am so excited about this salad! One it is super simple to throw together as all salads typically are and two you get to learn a little something about radicchio today!
What is radicchio?
My first experience with radicchio was one of the first times I sat in my MIL house before my hubby and I were married. I had never seen or heard of it before then.
Honestly at first I didn't even like it. It is an Italian chicory to it can be a little on the spicy side when you eat it.
For me salad was always iceberg lettuce with tomatoes and grated carrots.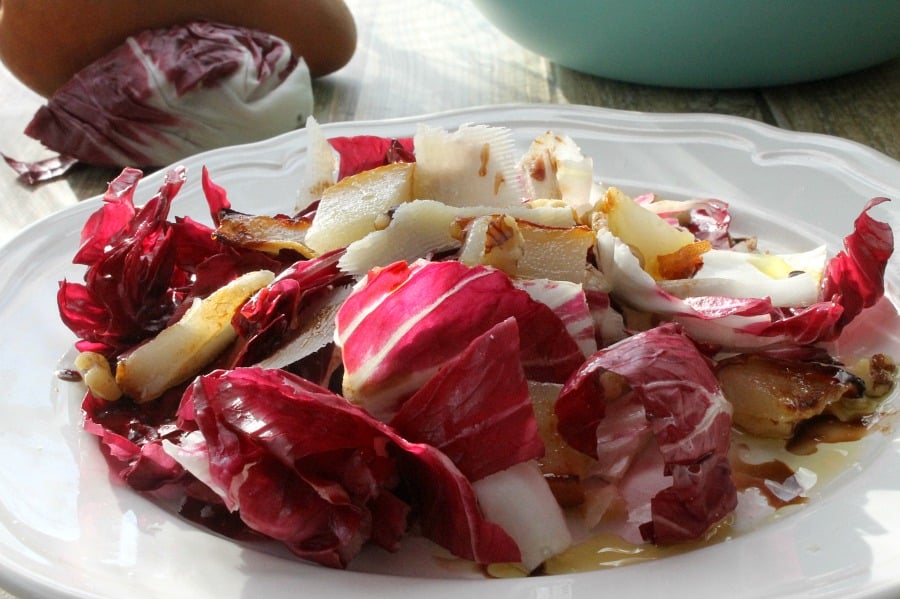 It was served that say with some plump tomatoes, olive oil and balsamic vinegar. I was not impressed but it was different. Different then what I was used to but  over time I got over it being different and now it is one of my favorites to eat!
Where does it come from?
So let's talk about where it comes from. Most of the radicchio we get in America is from Chioggia, Italy. What excites me about this is because it is located in the Veneto region of Italy where my hubby is from. This is one of their regions pride and joy crops.
I experienced Chioggia a few times in my life. This is where my hubby's family goes to the beach. It is a lovely place and we have so many fond family memories from there!
Putting this salad together is extremely easy. I decided to roast my pears and you know what? It made them taste like candy. It is seriously amazing!
So the roasted pears compliment the tartness of the radicchio and a little nutty flavor from the walnuts you have a well rounded salad! ENJOY!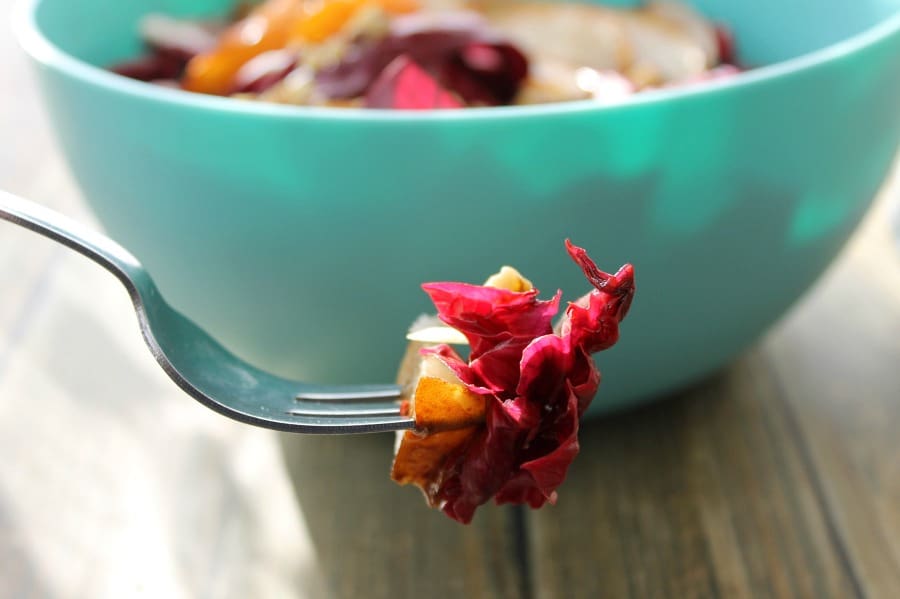 If you're on Facebook come check out this fun little group I've got going on. Instagram is a fun resource I'm using right now. If you make an recipes make sure to tag them #bittersideofsweetrecipes so I can see your creations!
Want to connect more with The Bitter Side of Sweet? Follow at:
Facebook | Pinterest | Instagram | Twitter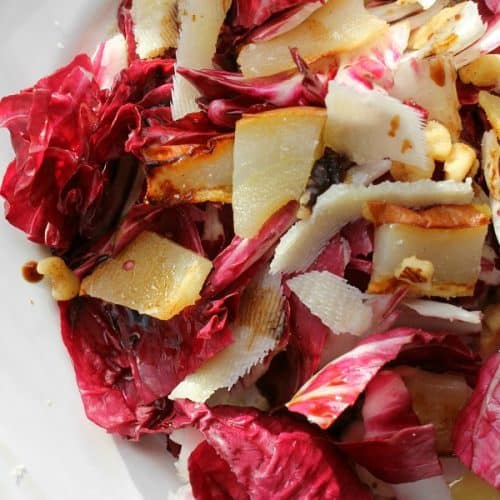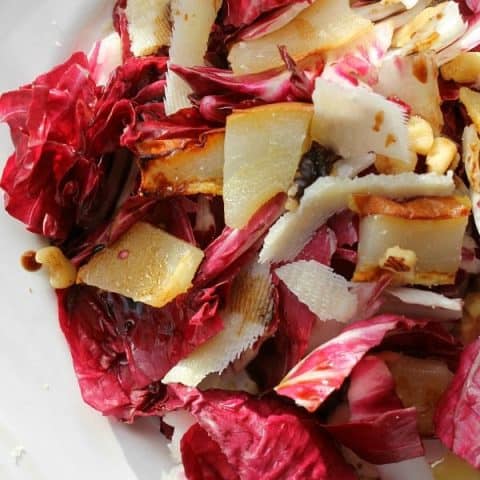 Radicchio Pear Walnut Salad
Ingredients
1 head radicchio head
1 bosc pear, washed, cored and sliced
1/2 cup chopped walnuts
3 tablespoons olive oil
2 tablespoons balsamic vinegar
salt for taste
shaved parmesan, optional
Instructions
Preheat oven to 400 degrees. Line baking sheet with parchment paper.
Place pears in a single layer on baking sheet and bake for 10 minutes. Set aside.
Cut the radicchio in half lengthwise and remove the core and stem end. Separate leaves into bowl.
Dice pears and add to bowl.
Sprinkle with walnuts.
Top salad with olive oil, vinegar and salt. Mix till completely incorporated. Top with parmesan.
Serve and ENJOY!

#SundaySupper Winter Salads