This Easy Broccoli Salad is made with bacon, cheddar cheese and a creamy mayonnaise sauce! Perfect for a quick side dish! It has a little bit of protein in it. It has a light, creamy dressing! Plus a touch of cheese!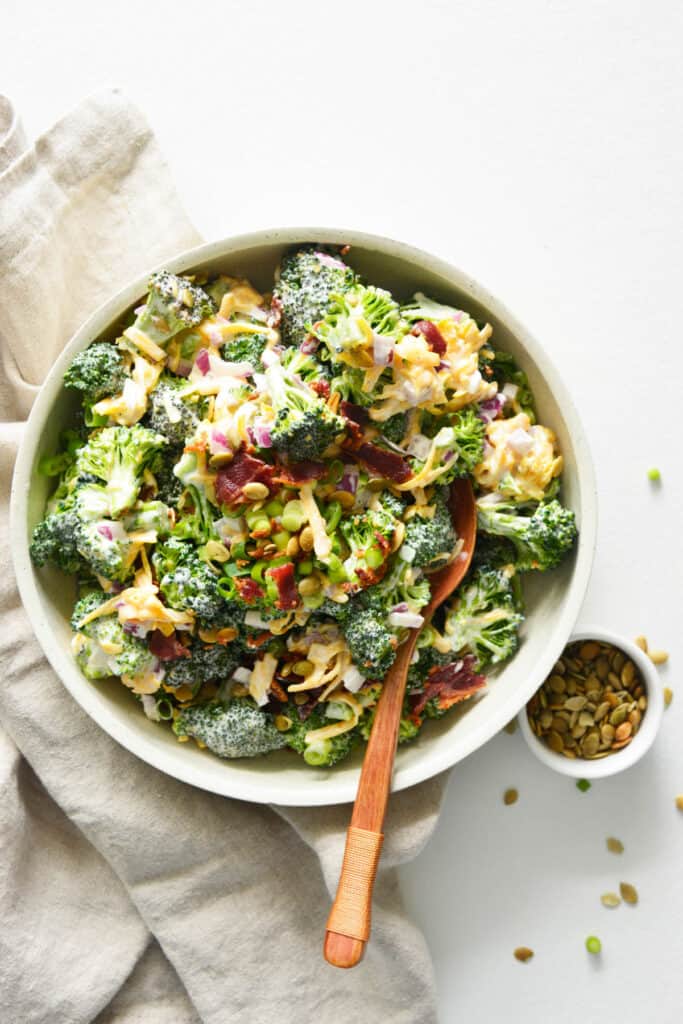 Click here to save this recipe on Pinterest!
If you follow me on instagram you will remember seeing me sharing my daily salad routine with you! I did a poll and asked if you guys wanted to see more salads coming from the blog and it was unanimously yes, which I don't blame you!
…