Spicy Roasted Rosemary Potatoes bakes up quick and easy! Creamy potatoes makes for a sensational side dish with a little kick to them!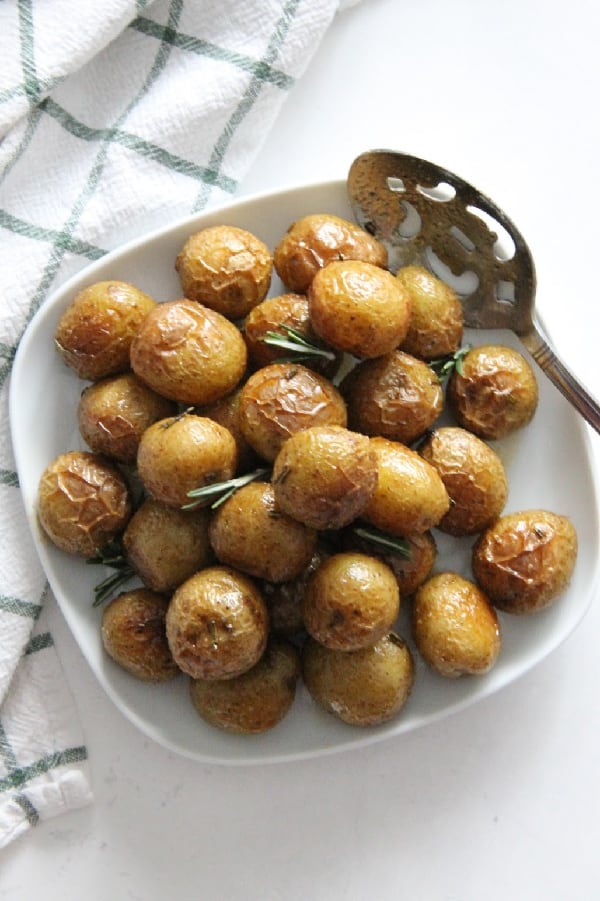 Click here to save this recipe on Pinterest!
These potatoes are easily the best you will ever have! And so easy to make!
Very little prep work, then you let oven do the rest! In less than 30 minutes you have a quick and easy side dish that will not disappoint!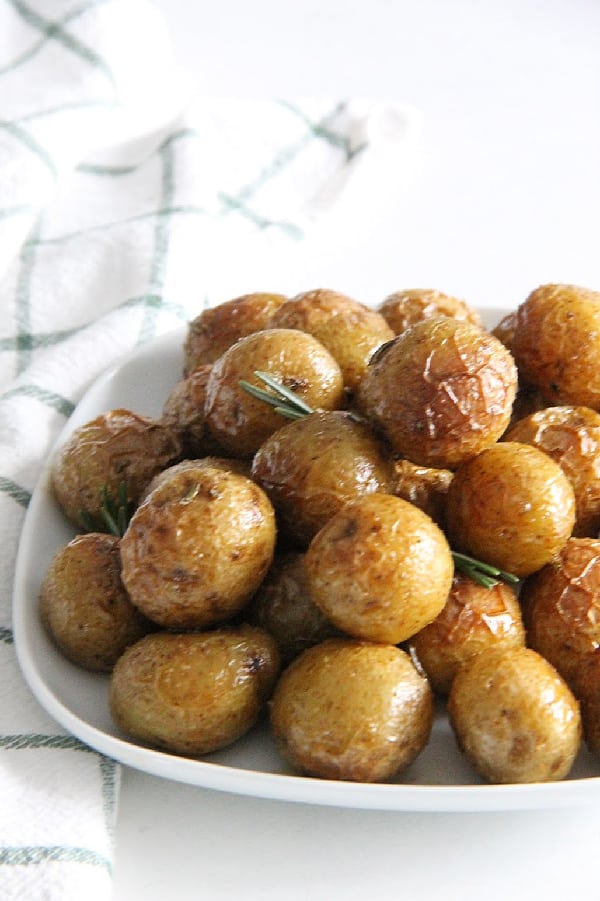 What kind of potatoes?
What kind of potatoes do you use for this easy side dish? I used little creamer potatoes. They are so tasty!
So what are creamer potatoes? Well they are a variety of potatoes that are harvested early to stay small and bite sized!
They are extremely creamy when they are roasted!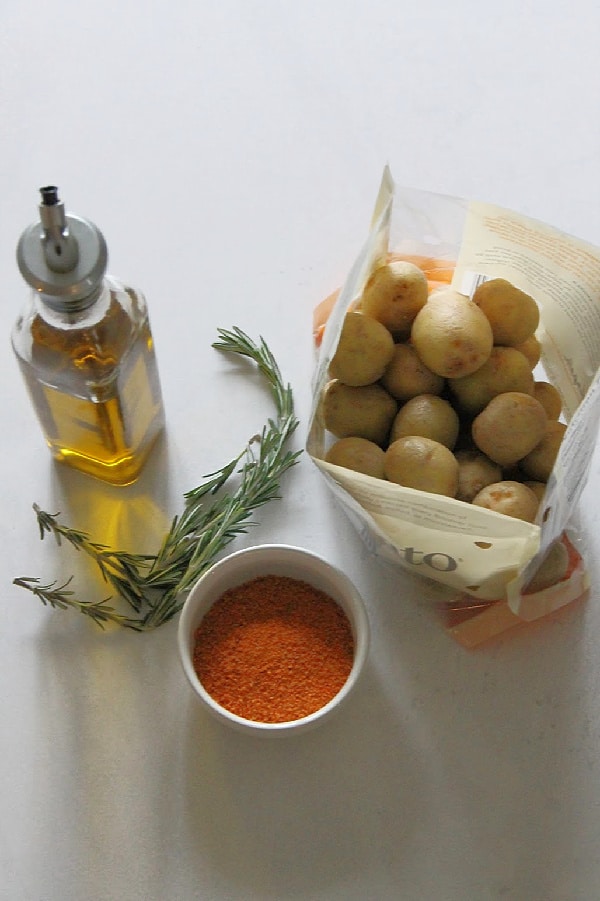 Which ingredients do I use?
I went very simple with the ingredients in these potatoes!
one and a half pounds of creamier yellow potatoes
olive oil
salt
Tony's creole seasoning
rosemary (I used organic fresh rosemary, which surprisingly was very aromatic and tasty!)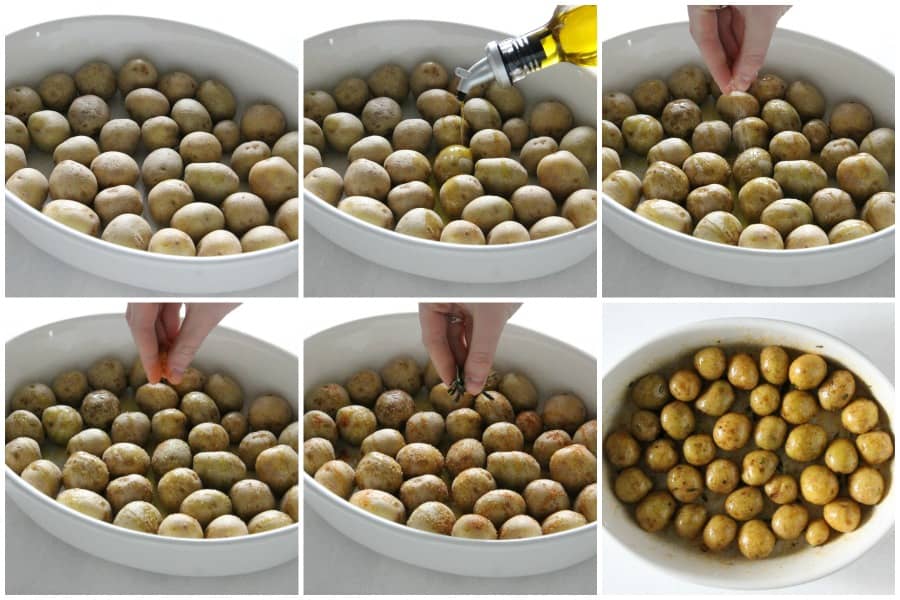 How spicy are these Spicy Roasted Rosemary Potatoes?
Basically you can control how spicy they are. If you don't like spicy flavored foods you can totally leave it off and just have rosemary potatoes!
I was a little worried about what my girls would say but they LOVED them even though they don't do spicy foods!
Want to follow along?
If you're on Facebook come check out this fun little group I've got going on. Instagram is a fun resource I'm using right now. If you make any recipes make sure to tag them #bittersideofsweetrecipes so I can see your creations!
Want to connect more with The Bitter Side of Sweet? Follow at:
Facebook | Pinterest | Instagram | Twitter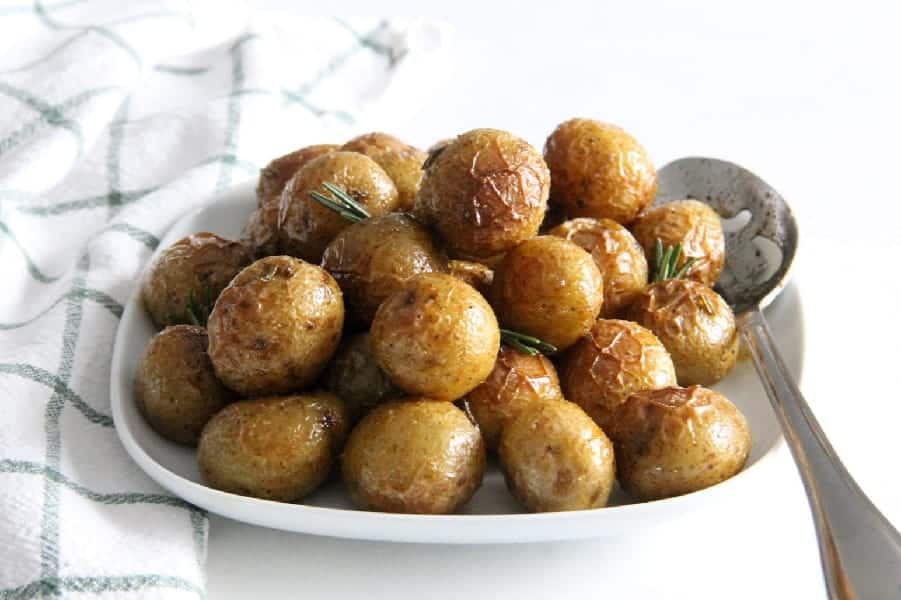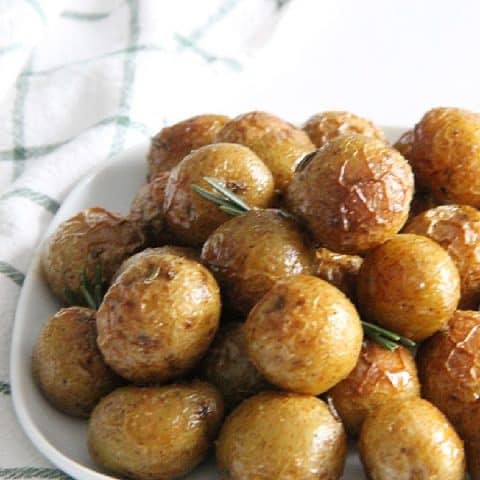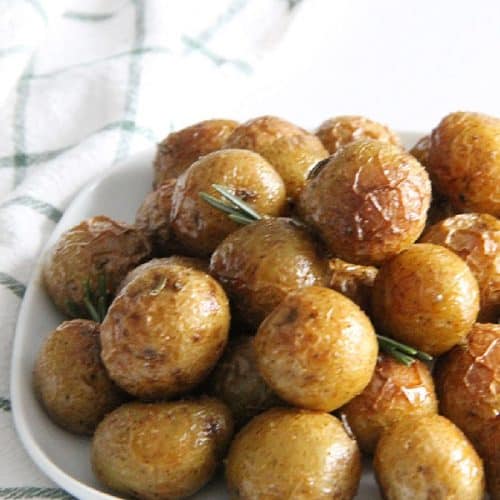 Spicy Roasted Rosemary Potatoes
Easy to make Spicy Roasted Rosemary Potatoes. Roasts up quickly with very little prep work!
Ingredients
1 1/2 pounds baby yellow creamer potatoes
2 tablespoons olive oil
2 teaspoon salt
2 teaspoon rosemary, fresh
1 tablespoons cajun seasoning (I used Tony's Creole Seasoning)
Instructions
Preheat oven to 400° F.
Spray casserole dish with non stick cooking spray.
Layer potatoes in even layer.
Sprinkle with olive oil, salt, rosemary, cajun seasoning. Toss.
Bake for 25 mins or until golden brown and tender.
Serve warm and ENJOY!
Want more recipes with cajun seasoning?