This Cheesy Spinach Orzo is an easy 20 minute meal! Made with fresh spinach, onions and garlic this tasty pasta is also loaded with freshly grated cheese!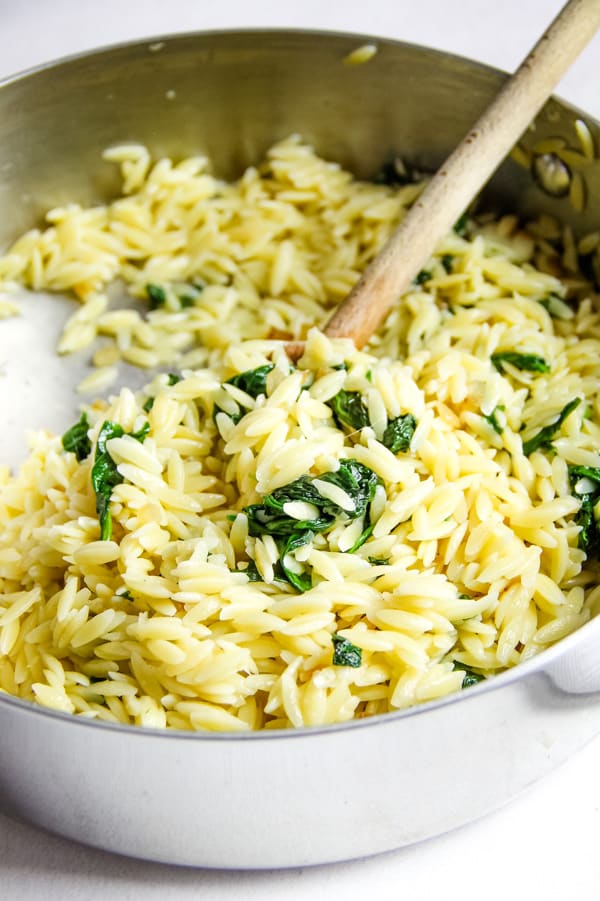 If you are growing spinach in your gardens, then first I am jealous because we didn't get to plant any, and second it would go perfect on this dish!
We love adding spinach to our pasta dishes! It's a vegetable that is pretty versatile and adds depth to the pasta!
Click here to save this recipe on Pinterest!
…