On this edition of My Trip To Italy I wanted to share with you my food pictures. Just random pictures I snapped as I was eating or out and about!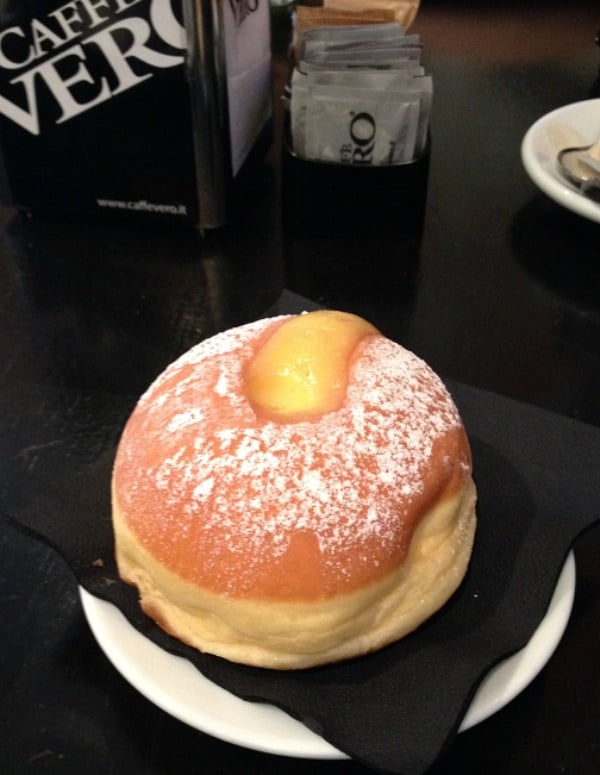 This wonderful pastry you see above is called  a Kraphen. I would say it is the closest thing you will find to a doughnut but seriously so much better! You can find them with pastry cream, marmalade or with nothing inside.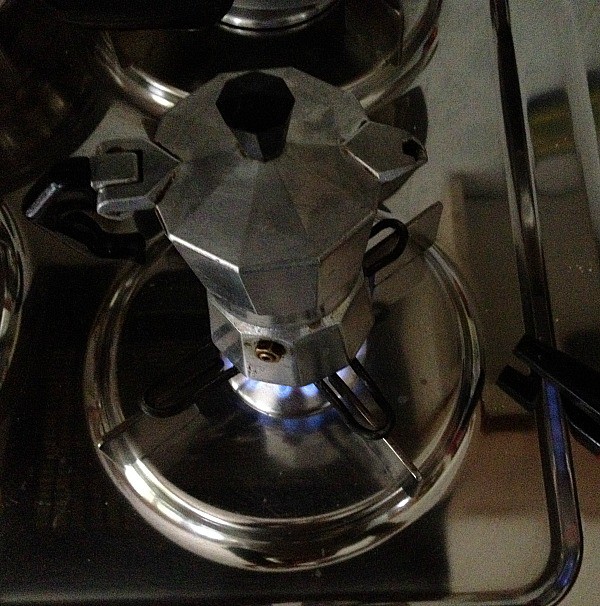 I believe this was the first coffee I had after hitting Italian soil. I'm in my mother in laws kitchen. When I am in Italy I drink WAY to much coffee but I can't help it! It taste so much better there!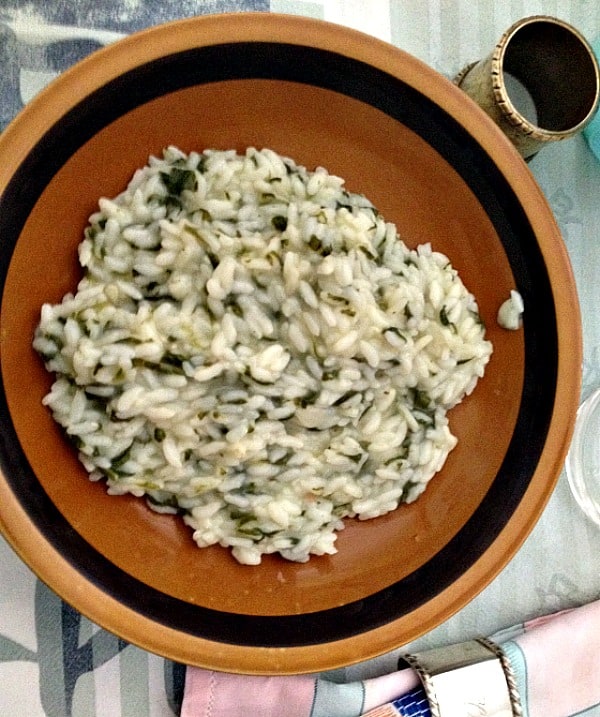 This is one of the first dishes my mother in law made for me while I was there and ended up being the only picture I took this trip of anything she made. It is Risotto con Cime di Rapa which is Rice with Turnip Greens. Which is absolutely amazing if you have never tried it!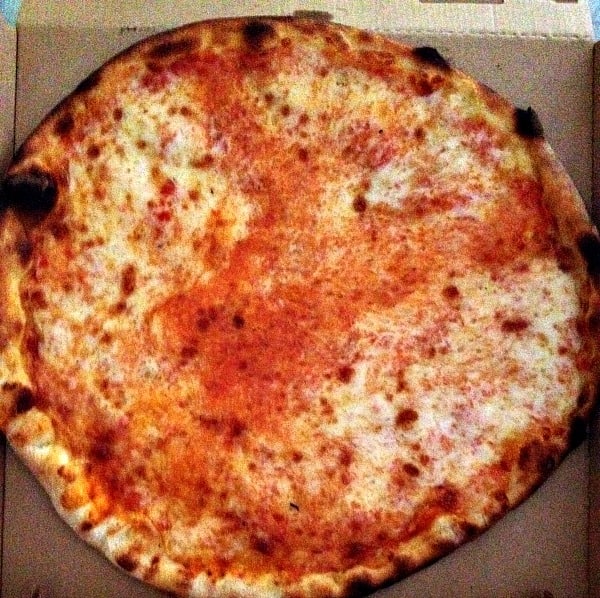 The second night I was there, pizza was a must. Honestly I would only eat pizza when I am in Italy if I could. My husband and I can make pasta and risotto just as well as my mother in law but the pizza is what I crave. I have yet to find pizza that is exactly like what you find in Northern Italy. This was my daughters pizza a Margherita Pizza.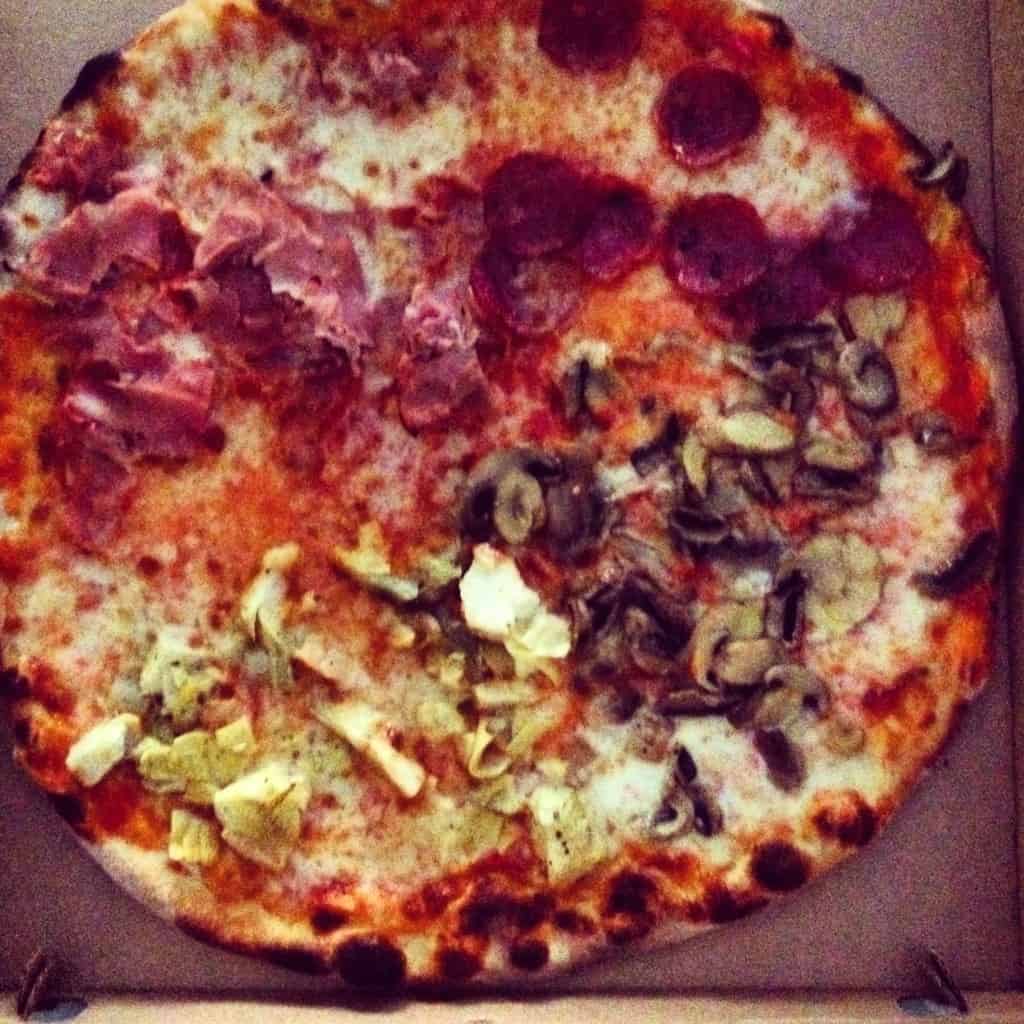 This was mine. One that I get the most often is Quattro Stagioni Pizza which means Four Seasons.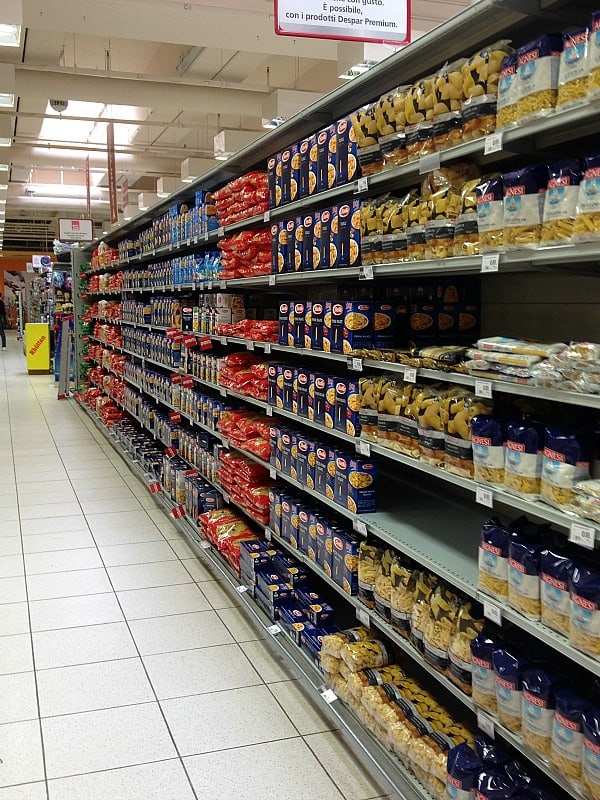 So I was out grocery shopping and I walked down this isle. What does a food blogger do when they are out and about? They sometimes take pictures like these. I LOVE the variety of pasta you can find in Italy and the cost of it. Which is why we normally bring back about 20 Kilos of pasta.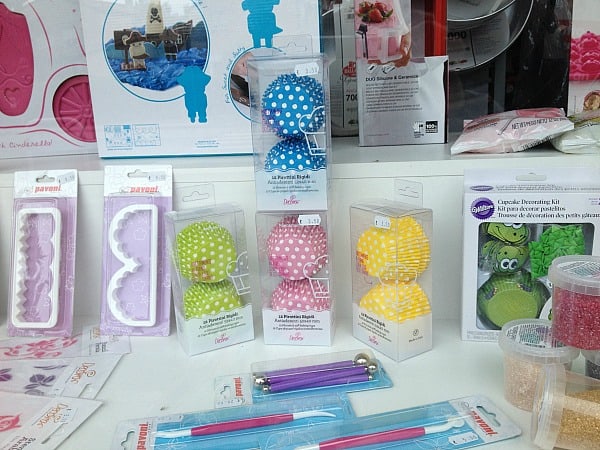 I was walking by a store on the street and I saw this in the window! I meant to go back and buy some of the liners and sprinkles but I forgot. Maybe next time!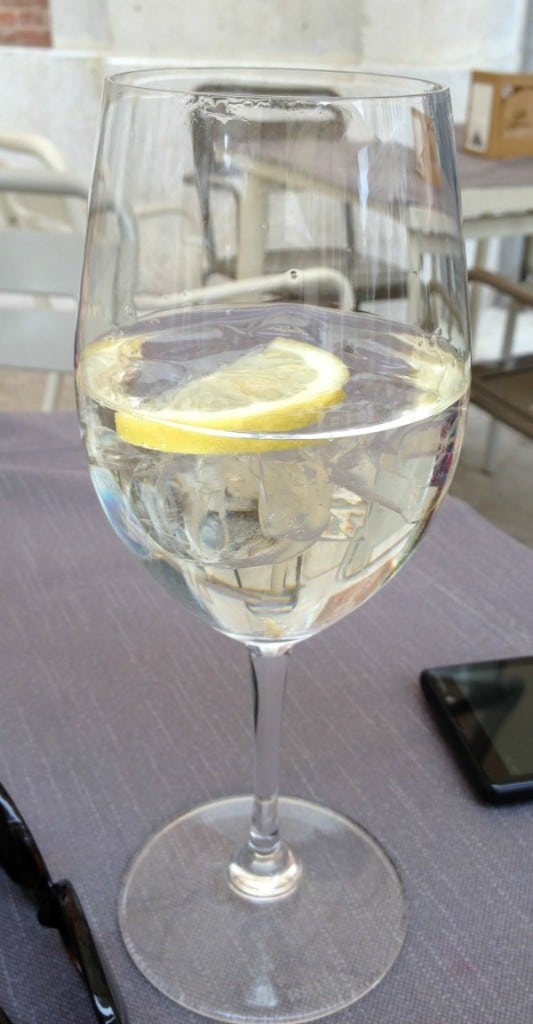 When I was downtown with my nephew he order this drink. I asked him what it was and he said a Spritz. Definitely something to make on my to do list. It was light and refreshing!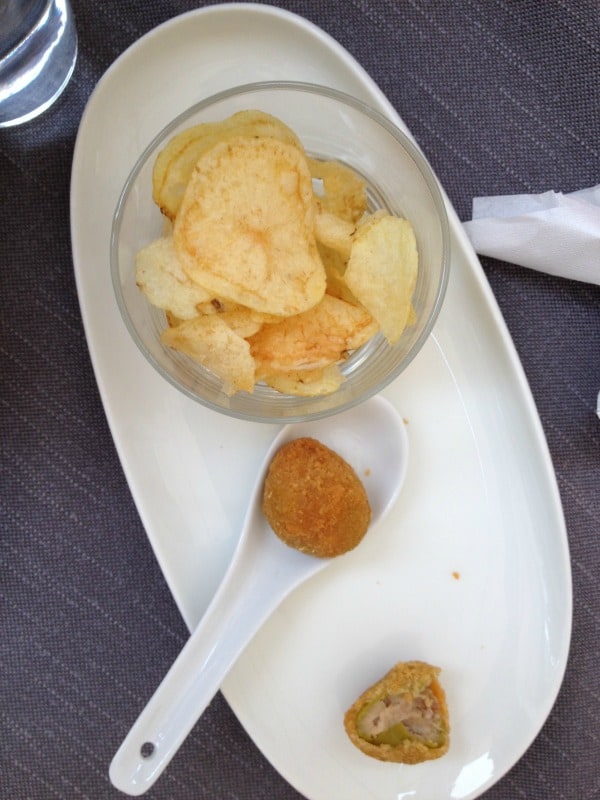 When we ordered our drinks this was complimentary. This is not always the case in restaurants in Italy but this one happened to do it and let me tell you those mushroom balls were out of this world!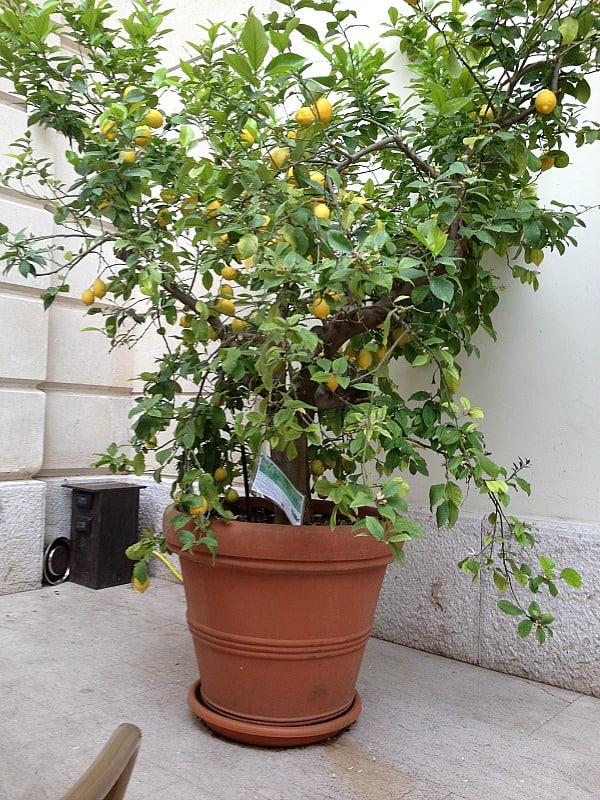 The same restaurant were we had our drinks had this huge lemon tree outside in the corner of the patio. I couldn't resist getting a picture!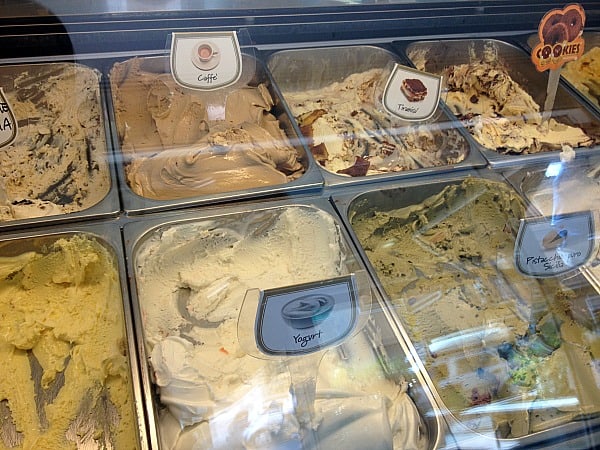 One afternoon I walked the girls to the park and then I took them for gelato (ice cream) afterwards. I could not leave Italy without having some gelato! Cones only cost about $1.60 to buy. We really pay WAY to much for ice cream.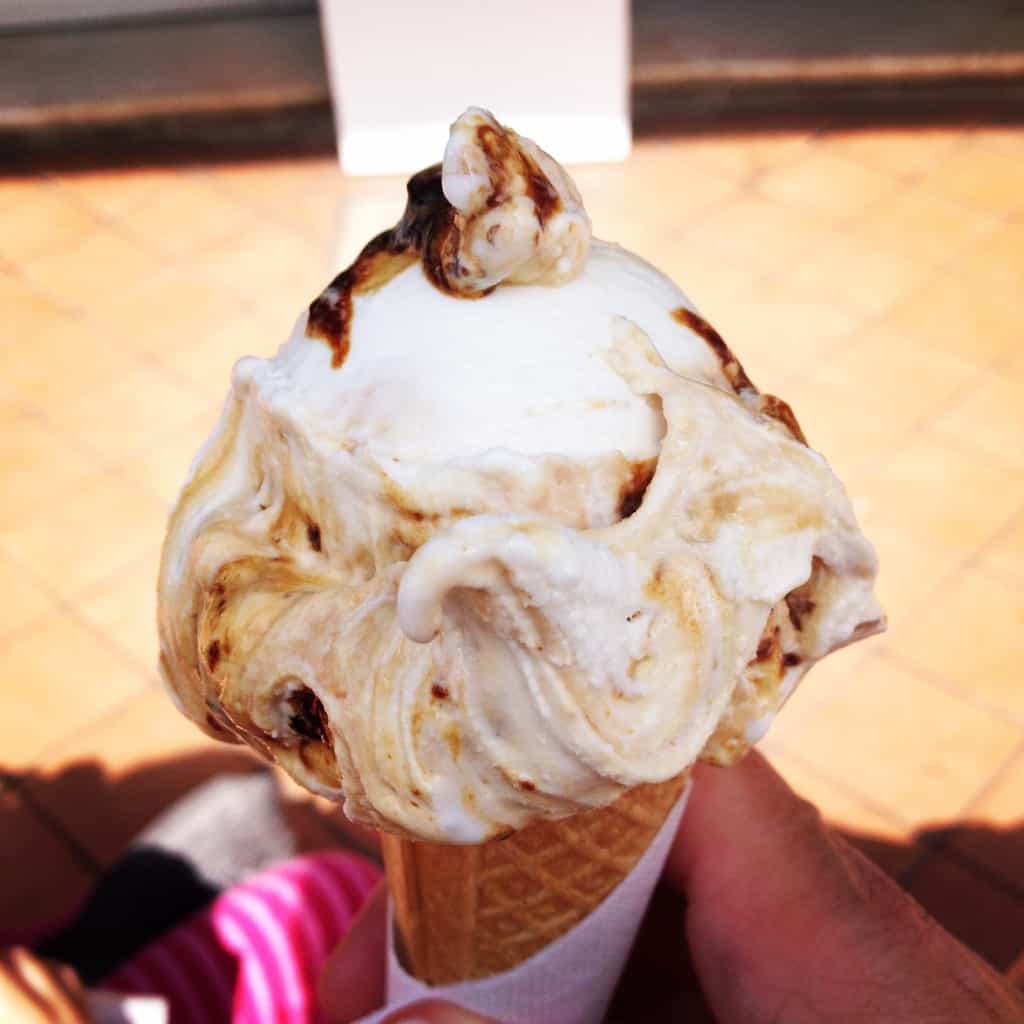 If you followed me on instagram you would have seen this. This is what I order. The BEST gelato I think I have ever had. It was Ricotta, fichi e caramello gelato! (Ricotta, figs and caramel)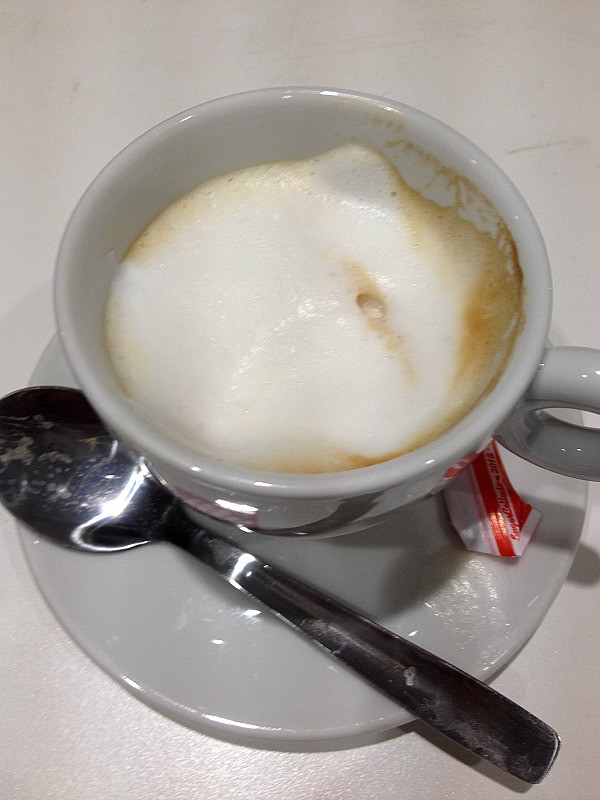 My last coffee before flying out of Milano. Farewell Italy! Until next time…..