Puff Pastry Apple Pie Turnovers bake up quick and easy, just in time for tonight's dessert. Or even tomorrow's breakfast!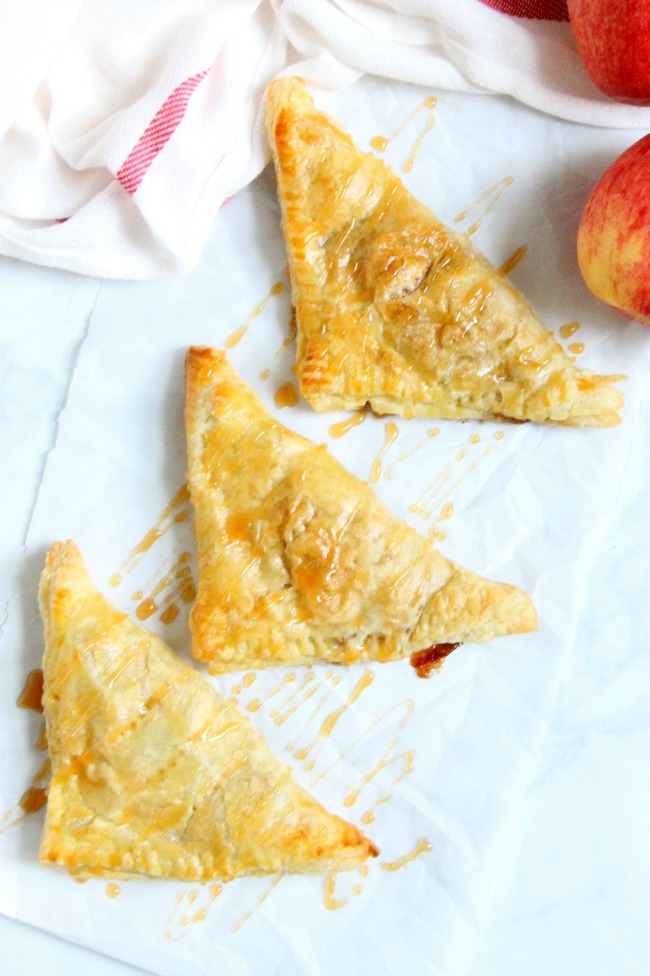 Click here to save this recipe on Pinterest!
I hope you guys are enjoying fall! It has definitely hit us here in Minnesota with temps already down in the 30's.
Some parts of the state have already seen a little snow! Ugh!
…