Maple Cinnamon Granola is a delicious alternative to breakfast time, snack time or anytime! With 4 ingredients you can make this in a jiffy!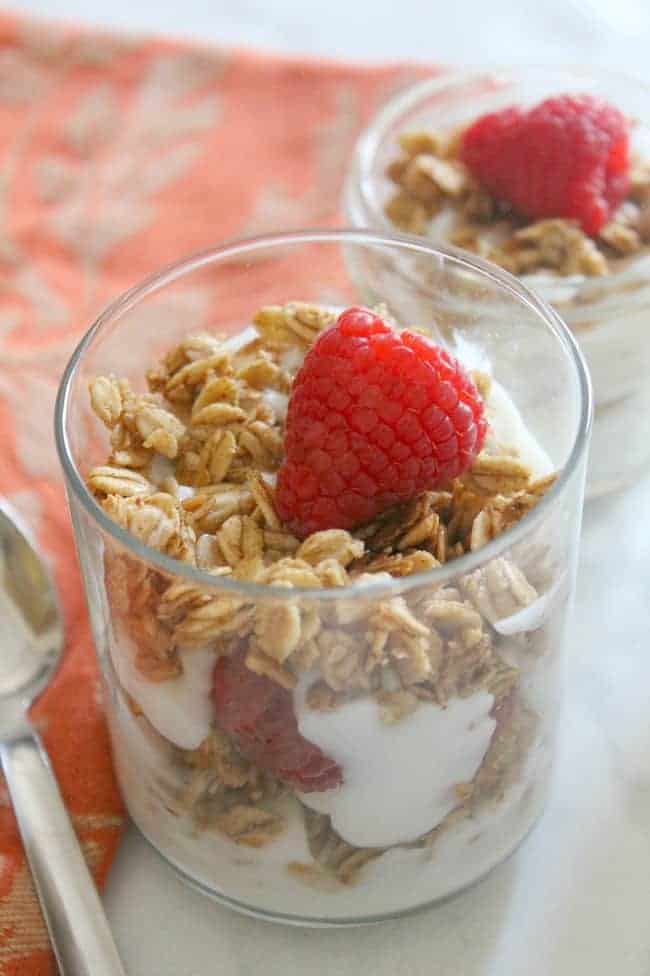 This Maple Cinnamon Granola has got to be the easiest snack EVER! What is even better is the kids keep asking for it over and over.
So at the beginning of the school year I was bound and determined to get my act together and keep it together by premaking lunches and snacks for the week. Sunday is now my prep day! 
I spend a few hours in the afternoon making lunches for the kids and my hubby! I cook up lots of collards greens for the Mr. and getting the kids lunches made.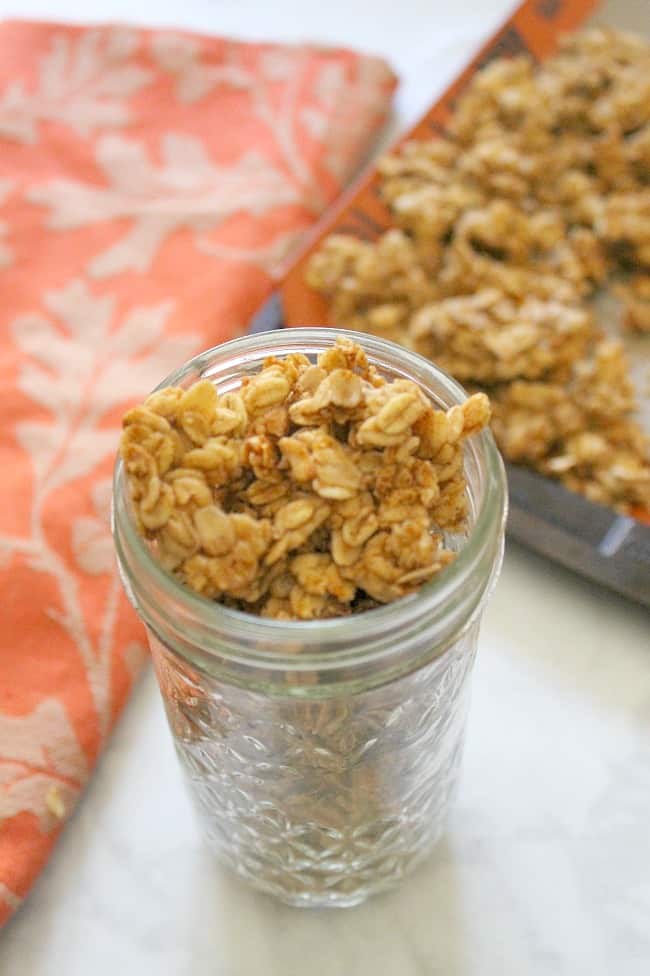 This maple cinnamon granola is now a staple in my pantry. When it isn't in their lunches for the day they are coming home and pulling out the yogurt and granola to eat a snack in the afternoon. 
My 8 year old can not get enough. There are sometimes where I have had to make it twice in a week, such as this week, because they eat it so fast.
I can't begin to tell you how easy it is but I can tell you I burned a lot of batches of granola before I got this one down pat.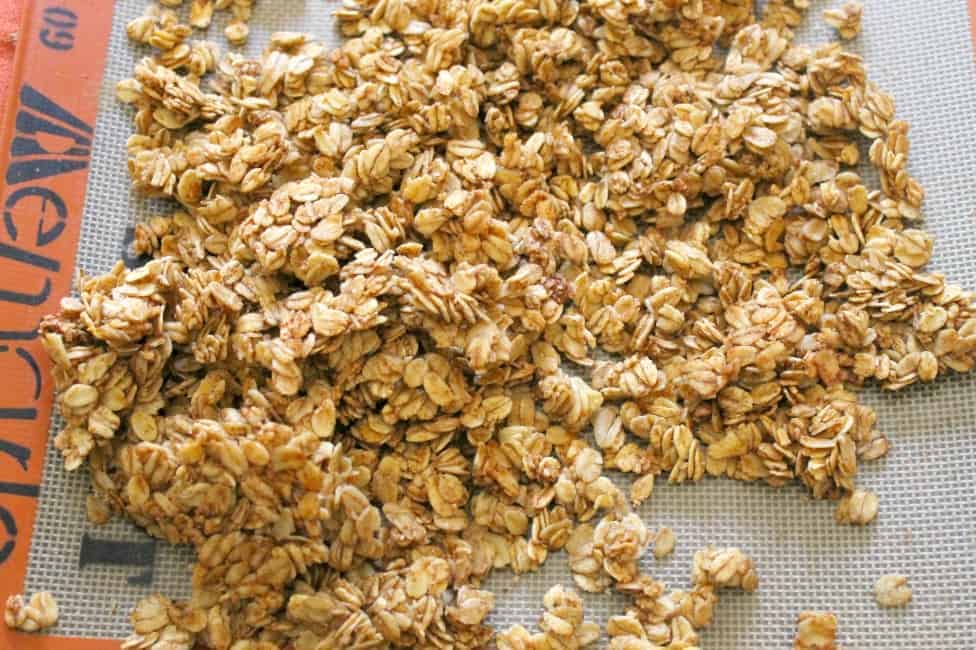 After playing around a lot with using honey versus maple syrup I determined the maple syrup was the best. When I would use the honey my batches would burn a lot easier than when I used the maple syrup.
Also I felt like the sweetness was just right and the flavors were enhanced. The next thing I did was play around with the cooking time. That was tough. Lots of recipes online say to bake for 15 minutes. By 10 minutes my granola was burnt. Not just a little over done but burnt!
Burning two batches in one day made me give up for about a week before I was back at it trying to figure out the correct baking time.
Then it happened, I found that 8 minutes in my oven was exactly the amount of time I need to get my granola to come out perfect. I also found out that letting it rest on the pan for 10 minutes is what helped it get crunch and more "granola" like. So ENJOY! Now I'm off to think of other flavors to make!
WANT TO CONNECT MORE WITH THEBITTERSIDEOFSWEET? FOLLOW AT:
Facebook | Pinterest | Instagram | Twitter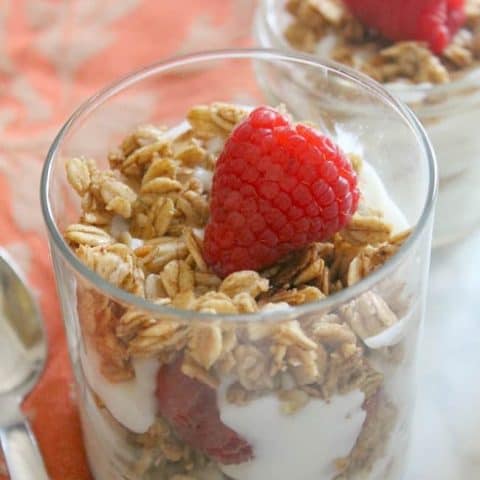 Maple Cinnamon Granola
Ingredients
2 cups old fashioned oats
1 1/2 teaspoon cinnamon
1/3 cup maple syrup
3 tablespoons canola oil
Instructions
Preheat oven to 400 degrees F. Line baking sheet with parchment paper.
Mix all ingredients in a medium size bowl.
Spread evenly on baking sheet.
Bake for 8 minutes.
Remove from oven and let it rest for 10 minutes.
Break apart and ENJOY!