3 ingredient Strawberry Mint Jam made with no added sugar!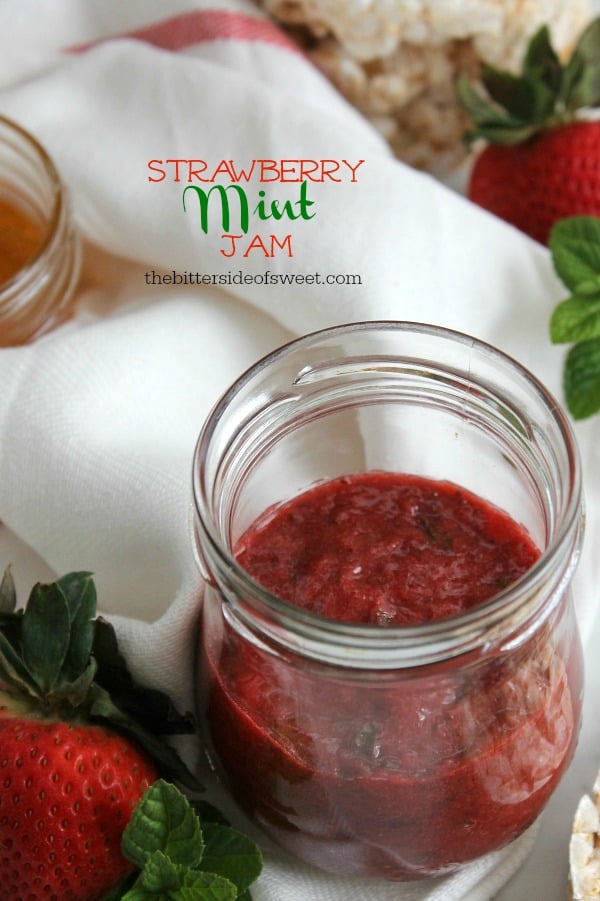 Hey hey all! Okay let me say this first. This jam is not made for canning. I am not really one who cans. My bestie can, apparently my mom and sisters can, me not so much. I make tarts but not can!
I'm okay with that. I've come to terms with it. I have settled on different alternatives. No biggie. Let's move on.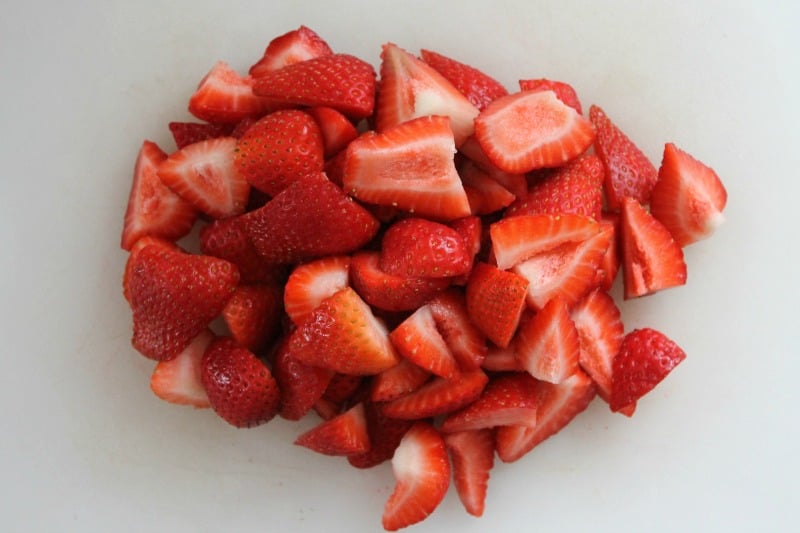 A few weeks ago my mom and sisters sent me pictures of them canning jam and I texted them back and said, save me some! Well they decided to send me some and it was such a surprise but I loved it.
They sent apple butter, strawberry jam and pear vanilla jam. Let's just say the pear didn't last long in my house!
My husband then precedes to say, "you should make some!" Okay dear hubby, challenged accepted.
Only the thing is, he cut out sugar. Grrrr. So now what?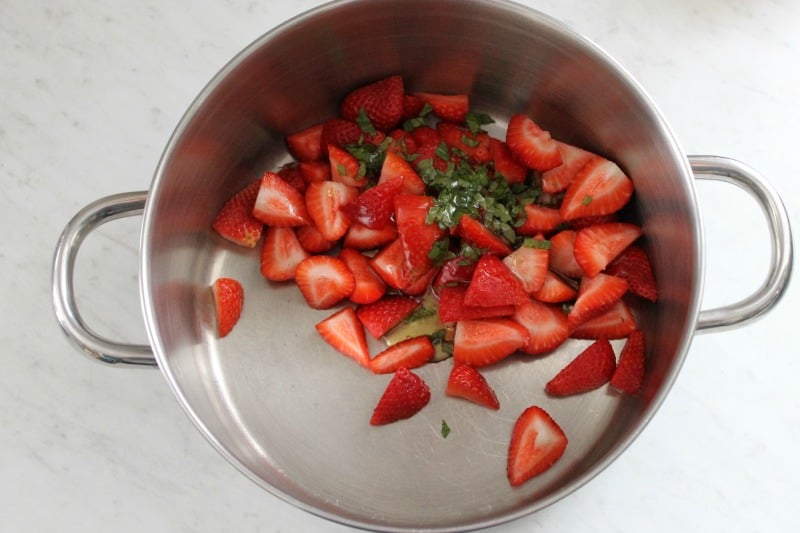 I started searching the internet on Strawberry Jam without sugar. I found this lovely recipe but again, I don't can things.
So I found another basic recipe that would guide me on my way to finding the perfect jam that would fit our family!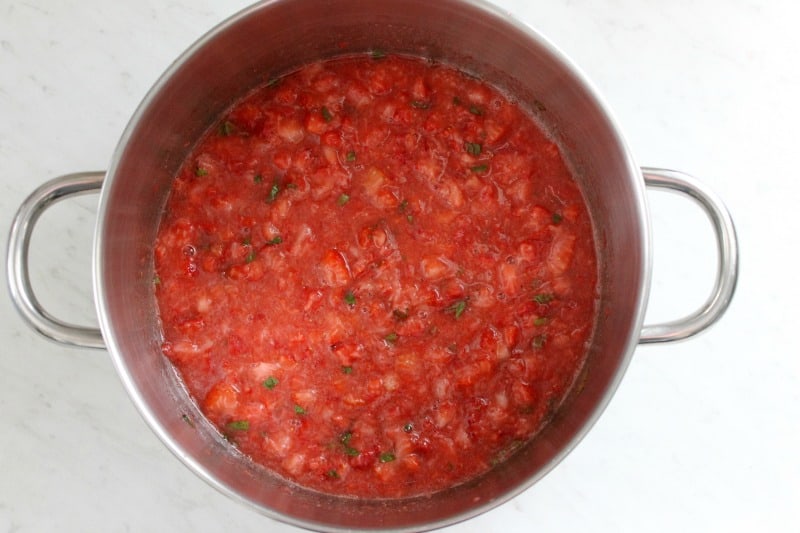 All it takes to make this jam is strawberries, mint and honey. That is all you need! Don't you just love it!
Just so you know, my hubby loves it. I have been making it once a week for about three weeks now. The man goes through a jar a week! ENJOY!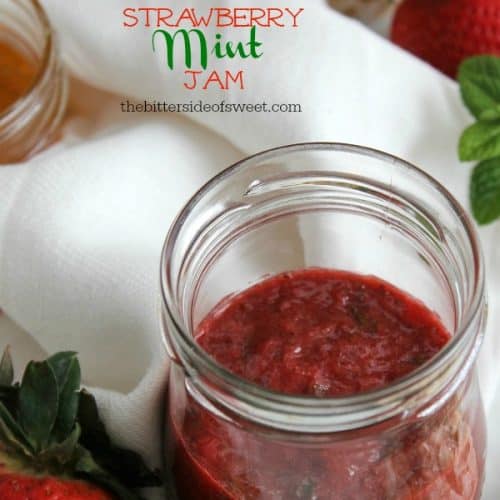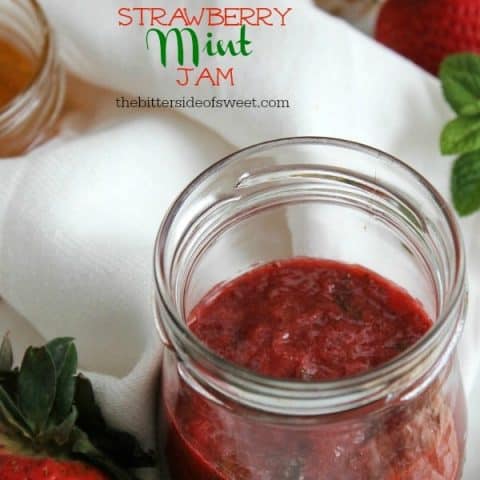 Strawberry Mint Jam
Total Time:
1 hour
10 minutes
Ingredients
1 pound strawberries, hulled and diced
1 ounce honey
1 tablespoon fresh mint, chopped
Instructions
Put all ingredients in a medium size pot.
Place over medium heat.
Using a potato masher, mash until strawberries are in little bits.
Bring to a boil and cook for 30 minutes, stirring every 5 minutes.
Lower heat to a simmer and continue to cook for 20 to 30 minutes or until jam has thickened.
Make sure to stir about every 5 minutes so jam does not stick and burn on bottom of pot.
When done allow to completely cool. Transfer to jar. Cover tightly. Store in refrigerator up to 1 week!
Notes
Recipe slightly adapted from melissaknorris.com