Summer is not over and I am making these Strawberry Cream Puff Pastry Cups! They are easy and quick!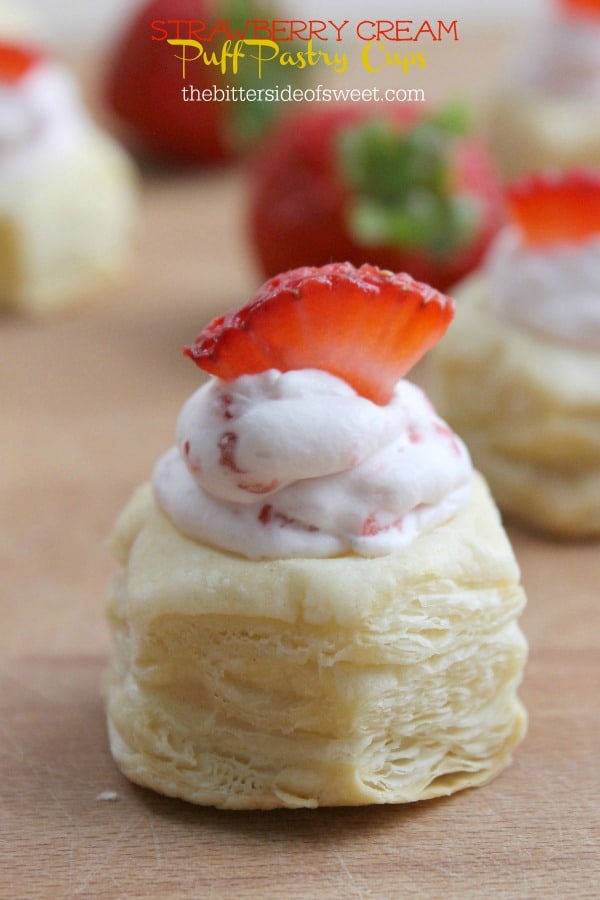 I can't get over all of the gorgeous summer treats that you find this time of year! There are so many that we should have endless picnics, BBQs and get-togethers! Am I right?
Well I have decided to add another recipe to your summer baking list with these strawberry cream puff pastry cups! Don't worry they only take about 20 minutes to cook so your oven will not be on too long and then you can get back to feeling cool again!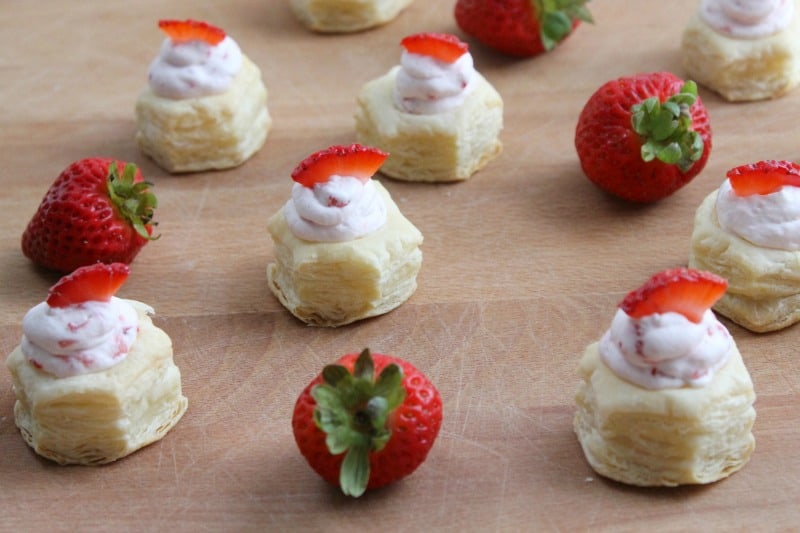 My new discovery in the grocery store last week was these puff pastry cups. I could not believe it when I saw them! I was excited! I had actually attempted to make my own a few weeks ago but that didn't work out so great. You can imagine my excitement when I found them. I started to think of all of the things I could put inside of them! On the back of the box there was a recipe for chocolate mousse tarts. I thought maybe I could make that into strawberry flavored. Well, since I love to flavor my whipped cream I thought I would use that as the base. I was worried that adding the strawberry purée might deflate my whipped cream but lucky for you and me it didn't!!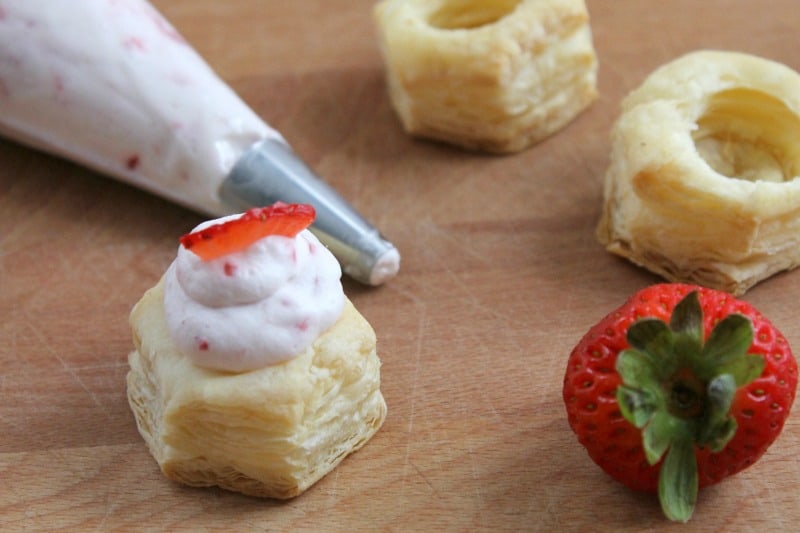 When making the whipped cream you want to make sure all of your ingredients are really cold. Putting your mixing bowl in the refrigerator might not be a bad idea either. This just helps you to get your cream to stiff peaks a little easier. Also when you are done making it, refrigerate the cream some more. Also after baking your pastry cups you want to make sure you completely cool them. It would be a bad idea adding whipped cream to hot cups. It might one big mess! Don't blame me if you eat all of these amazing Strawberry Cream Puff Pastry Cups Recipe! ENJOY!