Bacon is the star of this Spaghetti alla Carbonara Recipe! A traditional Italian dish that is made simple and ready in 30 minutes!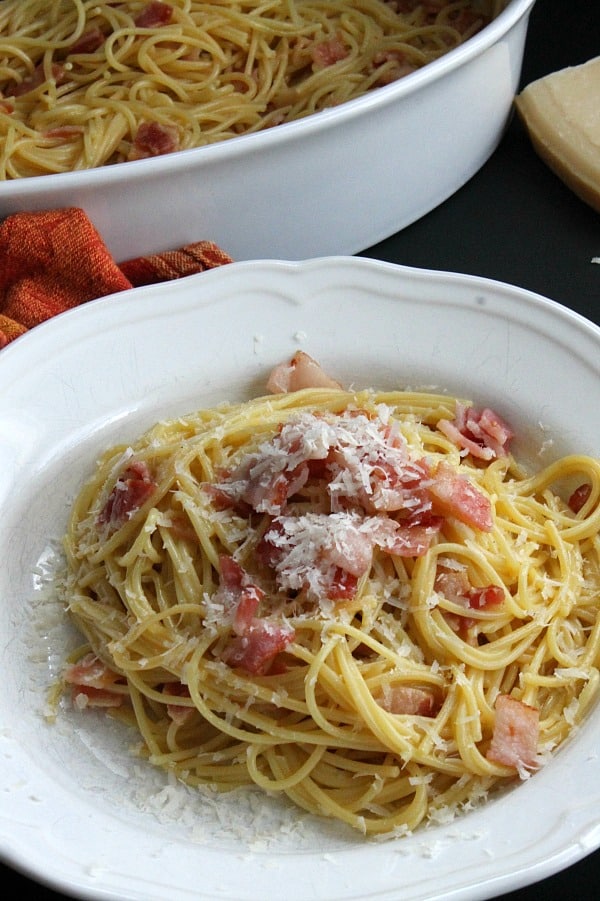 Click here to save this recipe on Pinterest!
Ciao! I have waited so long to share this recipe with you!
I never felt like it was something that I made good enough to share.
Over the last year I have tried time and time again to watch my hubby make Spaghetti alla Carbonara just so that I could get it right. Now is that time!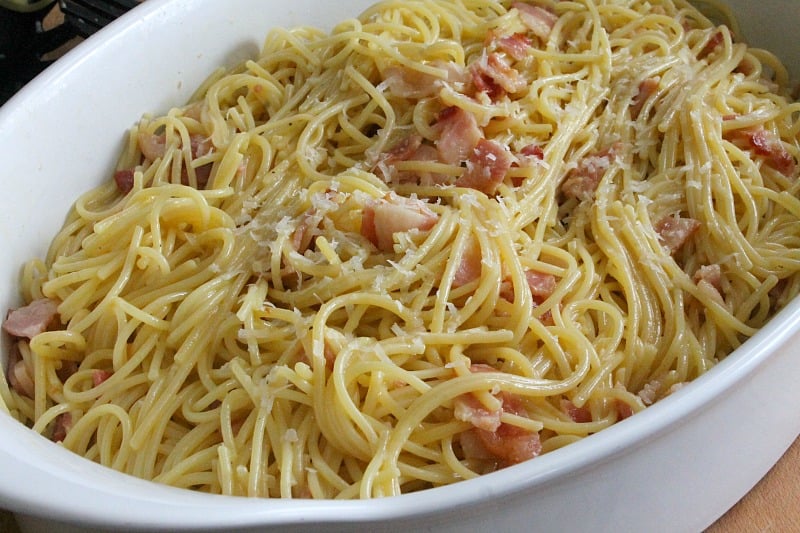 WHAT ABOUT THE BACON?
This week for Sunday Supper we are celebrating BACON!
Everything is better with bacon, am I right? Okay well in my world it is! So when I saw the theme was bacon I knew exactly what I wanted to make!
Now there are lots of people who will read this and say, but isn't this supposed to be made with pancetta?
I say yes, absolutely. But there have been times where I couldn't find it and needed to adapt, so I wanted to show you how you can make this pasta with a simple ingredient like bacon.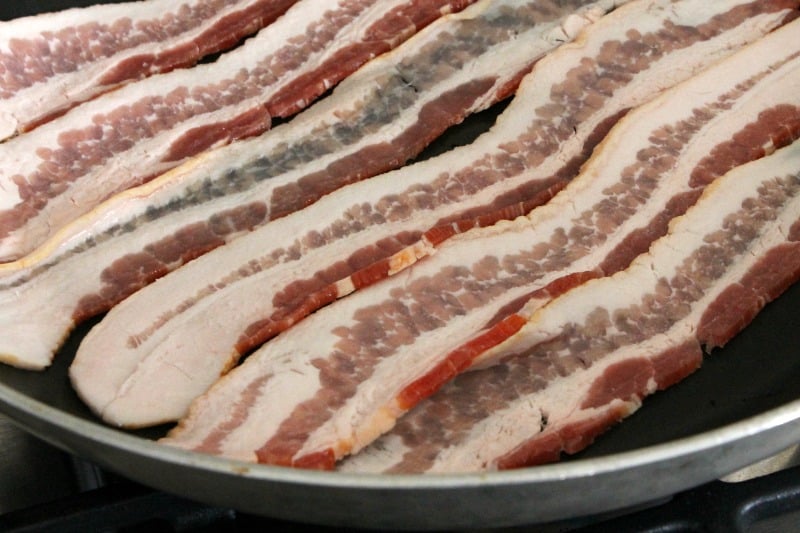 WHICH KIND OF EGG?
Now the egg can be anything kind you like. We get some from a local farmer so the ones I used here are large brown eggs but you can definitely use white, which is what we have done many times!
I call this egg mixture liquid gold! Ha!
So about the egg, in this recipe you will see olive oil and milk in the mixture.
This is what we do at home to keep the pasta from drying out too much. Definitely can not have a dry pasta dish in our home, that is a big no no!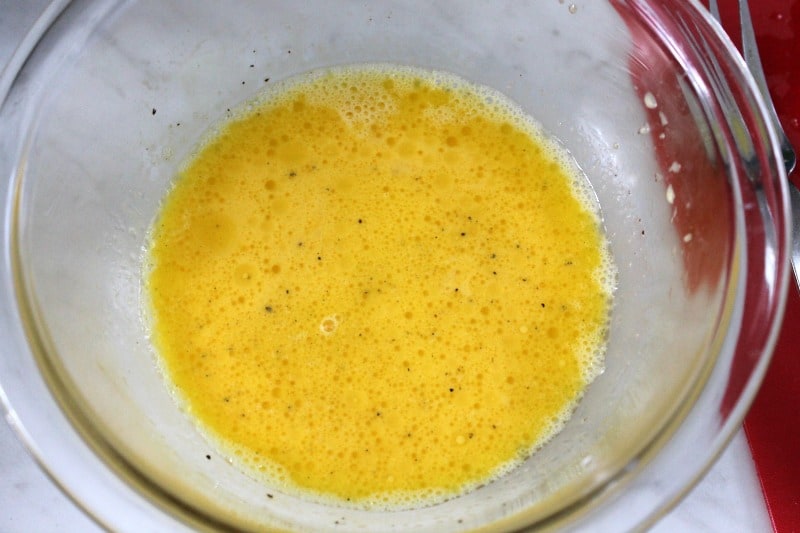 SOCIAL CODE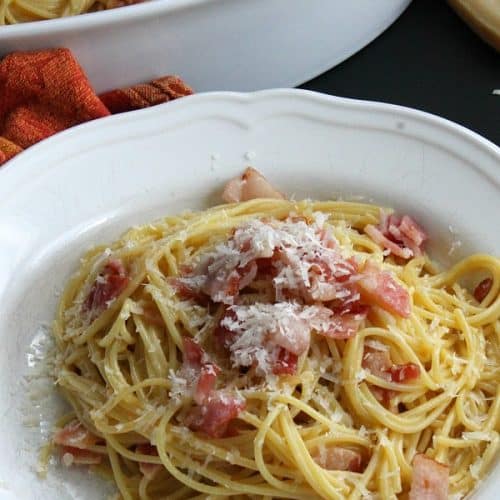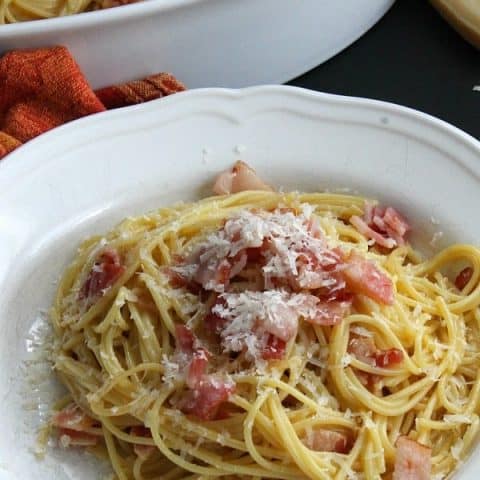 Spaghetti alla Carbonara Recipe
Ingredients
16 ounces spaghetti
1 pound hickory smoked bacon
4 tablespoons butter
4 large brown egg yolks
2 tablespoons extra virgin olive oil
1/4 cup milk
cracked pepper
parmeggiano-reggiano
Instructions
Cook pasta according to package. When done drain, leaving some of the water on the pasta.
In the meantime cook the bacon. Frying for 3 minutes on each side. Drain bacon of grease and chop into small pieces.
Whisk together egg yolks, olive oil, milk and cracked pepper.
When pasta is done place in large bowl and stir in butter allowing to completely melt.
Slowly stir yolks into pasta, so yolks do not curdle.
Stir bacon into pasta.
Top with cheese and serve immediately! ENJOY!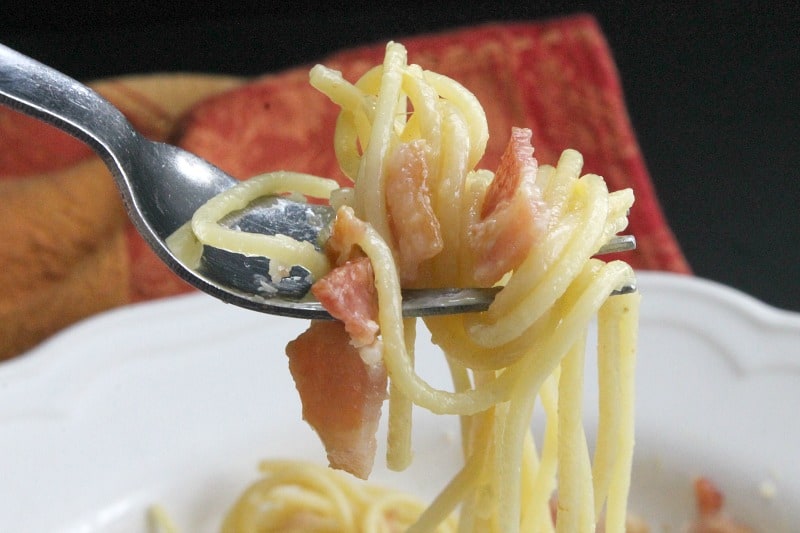 MORE BACON RECIPES: