Over the last weekend we celebrated National S'mores Day with these S'mores Pizza Bites.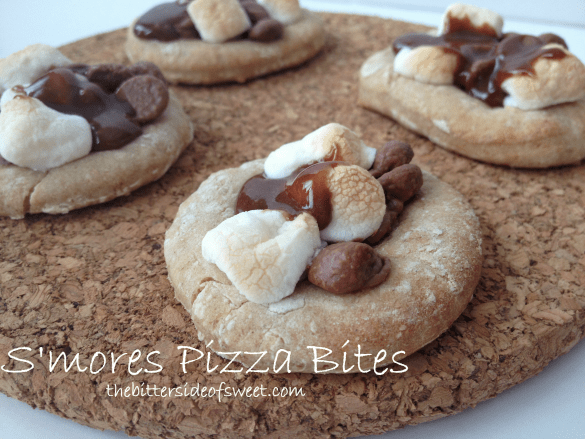 I had not planned on making these but on Thursday I felt inspired and figured I would test this recipe out and see what came of it!I am so glad I did! You guys I looked all over for a recipe like this but I couldn't find one. What makes this so different is that the graham cracker is actually IN the pizza dough! Not on it. But in it! So it is graham cracker pizza dough. Imagine the possibilities with this dough. I can see a lot more dessert pizzas in my future. I just took my basic pizza dough recipe, tweaked it some and here you go!!!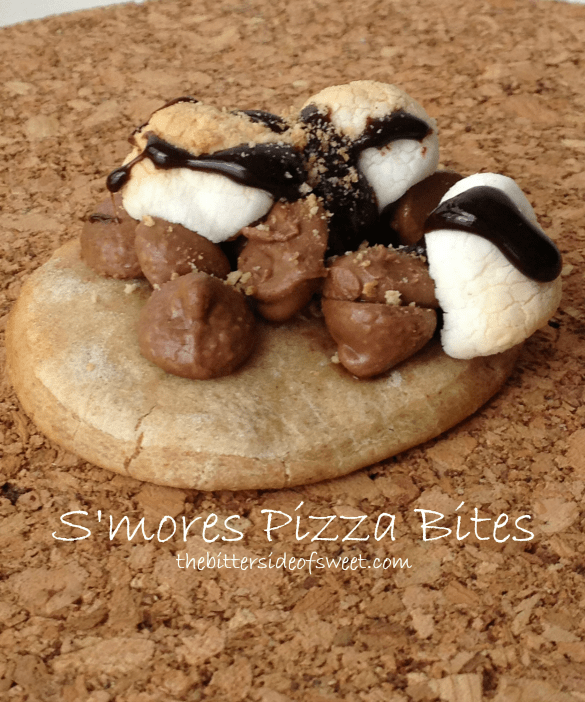 What I think puts these S'mores Pizza Bites over the top is the chocolate marshmallow drizzle I added to the top of these. I kind of went the extra step with these and added the drizzle. You could skip it if you didn't want to do it but I recommend adding it. I used Duncan Hines Frosting Creations Chocolate Marshmallow Flavor and added it to melted marshmallow. Seriously so good. I also tried this with the Mocha Flavoring as well. Trust me on this, you are going to want to try this! ENJOY!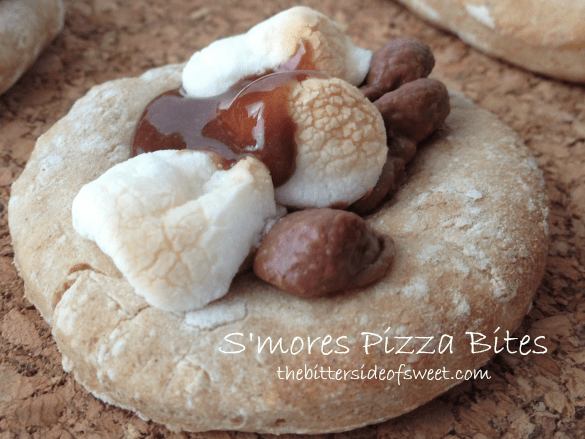 Want to connect more with TheBitterSideofSweet? Follow at:
Facebook | Bloglovin | Pinterest | Instagram | Google+ | Twitter
S'mores Pizza Bites
Gooey S'mores Pizza Bites with a graham cracker pizza dough!
Ingredients
FOR THE DOUGH:
1 and 1/2 tsp of Quick Rising Yeast
2/3 cup water, warm
1 cup all-purpose flour + extra for dusting
1 cup crushed graham crackers
FOR THE TOPPINGS:
75 mini marshmallows
125 milk chocolate chips
FOR THE DRIZZLE:
6 large marshmallows
1 tablespoon butter
1 teaspoon Duncan Hines Frosting Creations Chocolate Marshmallow Flavor
Instructions
Preheat oven to 400 degrees.
Prepare 2 round pizza pans by spraying with cooking spray
FOR THE DOUGH:
In mixing bowl add yeast and water. Using whisk mix them together. Rest for 5 minutes.
Using your dough hook add flour and mix in.
Add the graham crackers till all is incorporated.
Dust counter top with flour and dump ball out of the mixing bowl.
With flour covered hands work the dough till you have a nice smooth ball.
Roll out and make 25 circles with a small circle cookie cutter.
Place circles onto pizza pans.
Bake for 4 minutes. Pull out of the oven, place 5 milk chocolate chips and 3 mini marshmallows on each circle and return to continue to bake for 3 more minutes.
In the meantime melt your large marshmallows and butter. Add you frosting creations flavor and stir.
When you pull pizza bites out of the oven drizzle with melted marshmallows.
Serve and ENJOY!
Want more from theBitterSideofSweet?Here you go!!
Chocolate Chip Cookie Dough Cupcakes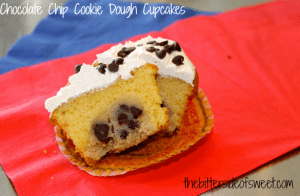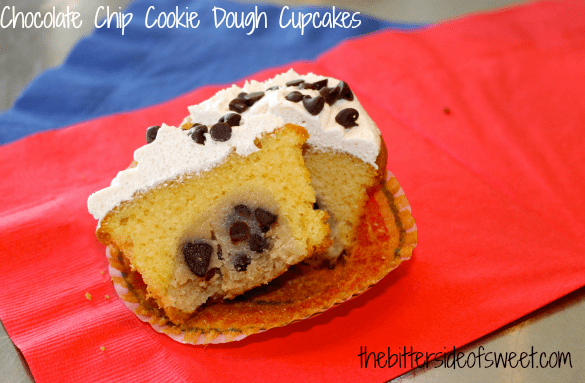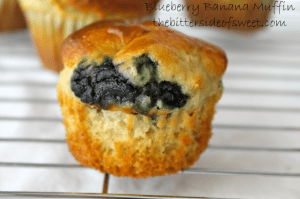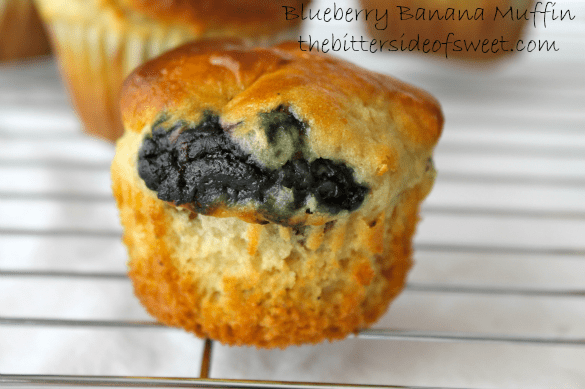 Strawberry Marshmallow Brownies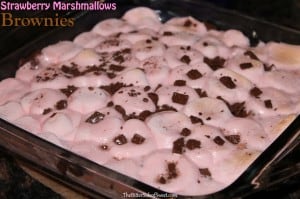 this recipe may be linked at these sites!