Make a breakfast person out of you by enjoying this easy to make Sausage Egg and Cheese Breakfast Tart!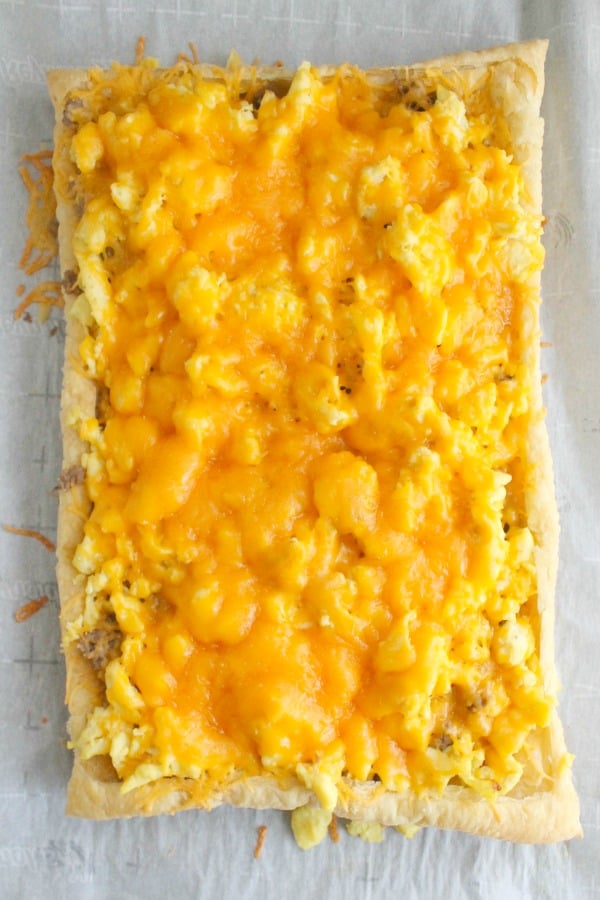 Can you believe it's back to school time already? I don't want to really talk about it but I will. Some of you are just going back to school right now. Some of you went back to school a few weeks ago. SOME of you started a month ago! Like seriously we started a month ago! It has been crazy to get used to school starting so early but honestly I do not mind having all of June and July off. I felt like I had a full summer so it has been awesome!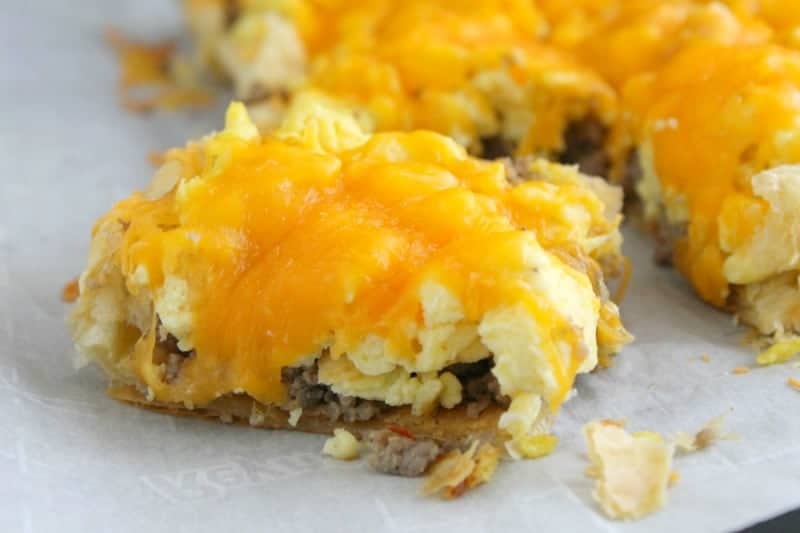 If you have read my blog for any length of time you would have heard me say on lots of occasions that I am not a breakfast person. I really think this has changed over the last year. I now get up and eat early so I can get on my bike and ride a few miles before I head off to work.
So to combat the early morning rush hour at home I am coming up with a few breakfast options such as this Sausage, Egg and Cheese Breakfast Tart. How I made it the first time was I rolled out my pastry and cut a line along the edge. Why do I do this? So when it is done cooking I can press down the middle pretty easily and then add my toppings. While my oven heated up and the pastry cooked I was able to get my eggs scrambled and my sausage cooked. Then when the pastry was done I just threw everything on top, put it back in the oven to get that cheese all good and melted and it was ready! You can make all of the ingredients the night before if you want. Then in the morning put it together and heat in the oven until warm and the cheese has melted! That's all it takes to make this Sausage Egg and Cheese Breakfast Tart Recipe!! ENJOY!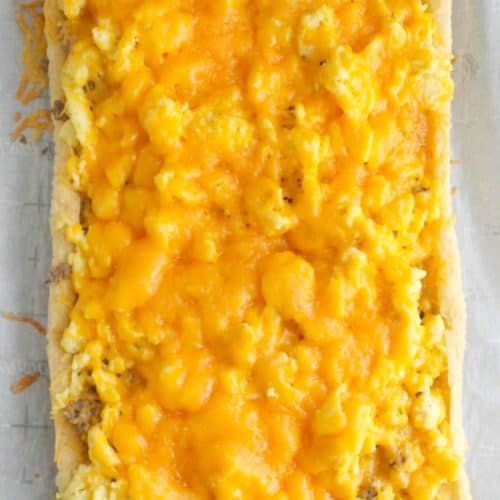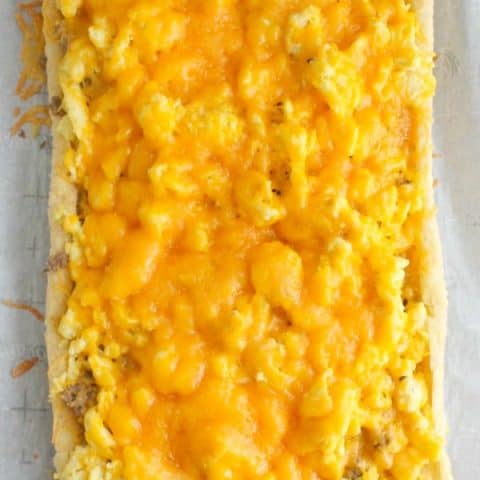 Sausage Egg and Cheese Breakfast Tart
Ingredients
1 puff pastry sheet thawed according to package
12 ounces pork sausage
8 eggs
¼ cup milk
Salt
pepper
8 ounces finely shredded cheddar cheese
Instructions
Preheat oven to 400 degrees. Line baking sheet with parchment paper.
Roll out puff pastry into a rectangle.
Place on baking sheet. Cut a line around the edge of puff pastry, ½ inch from the edge to make a border.
Bake for 12-15 minutes or until golden brown. Remove and set aside.
In the meantime scramble eggs.
Whisk together eggs and ¼ cup milk, salt and pepper.
Turn stove on medium heat. Using a large pan scramble eggs. Remove and set aside.
Cook sausage, making sure to crumble into small pieces as you cook it. When it is browned it is done. Drain and set aside.
When pastry is done, using a flat spatula to press down middle of pastry.
Immediately top with sausage then eggs.
Sprinkle with cheese and return to oven for 4 minutes or until melted.
Serve warm and ENJOY!