Do you eat pancakes for breakfast or do you eat them for dinner? Either way these Roasted Banana Pancakes are something you should try!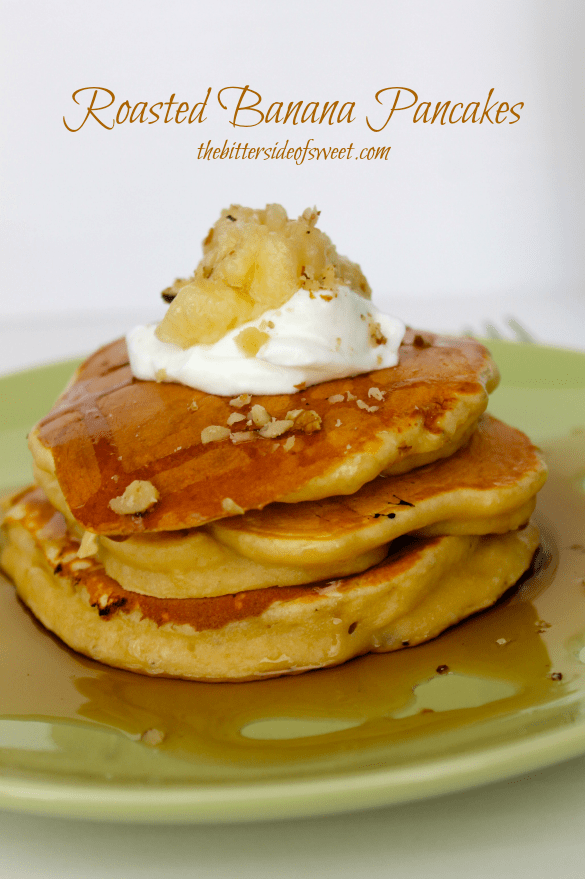 The flavor of the mashed roasted banana and the creaminess of the yogurt in these makes them very moist and flavorful. Pancakes are something I enjoy and actually we normally eat them more for dinner than we do for breakfast. Breakfast around here is a little low key. It normally consist of cereal, yogurt, rice cakes and muffins that I have made the day before.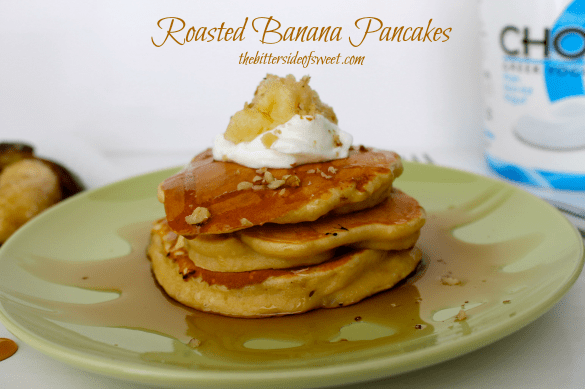 When it comes to dinner we do it up! We usually have a full meal that consist of most of your food groups. Are food groups a thing you consider when you are cooking? Sometimes I stress are we getting enough dairy? Did the kids have enough fruit today?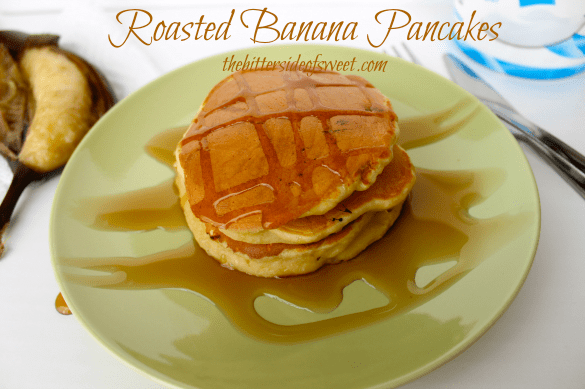 Well these pancakes consist of a couple of your food groups. They have fruit, dairy and grain. I also sprinkled mine with walnuts so that counts for protein as well! We almost have a complete well rounded meal, in these simple to make pancakes! Now I feel challenged! Next time I make pancakes I will try to get in all the food groups! I see pumpkin in my future! ENJOY!
Want to connect more with TheBitterSideofSweet? Follow at:
Facebook | Bloglovin | Pinterest | Instagram | Google+ | Twitter
Roasted Banana Pancakes
Roasted bananas and creamy Greek yogurt makes these pancakes a well rounded meal!
Ingredients
2 eggs
1/2 cup non fat plain greek yogurt, I used Chobani
1 cup milk
1/2 cup sugar
1/4 cup dark brown sugar
2 cups all purpose flour
1 teaspoon baking powder
3 roasted bananas
Instructions
FOR THE ROASTED BANANAS:
Preheat oven to 350 F. Place 3 whole bananas including the peel on a cookie sheet and cook in oven for 10 minutes. When bananas are done pull pan out of the oven and allow bananas to cool for 1 minute. Cut a slit down the center of each banana and spoon the banana flesh into a bowl. Mash slightly. Set aside.
FOR THE PANCAKES:
Preheat an electric griddle or large skillet on the stove. If using a skillet and it is not a non stick pan, spray with cooking spray.
In small bowl add flour and baking powder. Set aside.
In large mixing bowl add eggs, yogurt, milk, sugar and brown sugar. Mix well until all ingredients are incorporated.
Slowly add flour mixture.
Stir in mashed bananas.
Spoon 1/3 cup of the batter onto the griddle or skillet.
Flip when bubbles start to form and pop. Cook for an additional 3 minutes.
Remove, Cool and ENJOY!
Want more breakfast ideas? Here you go!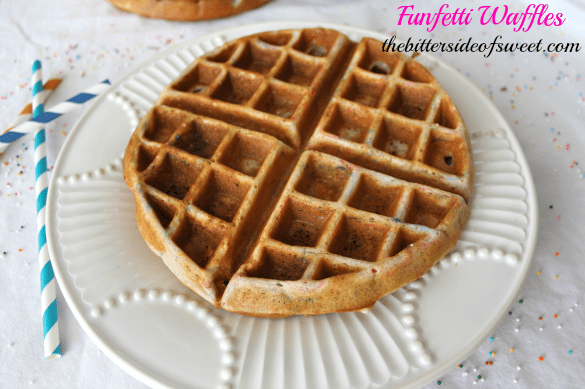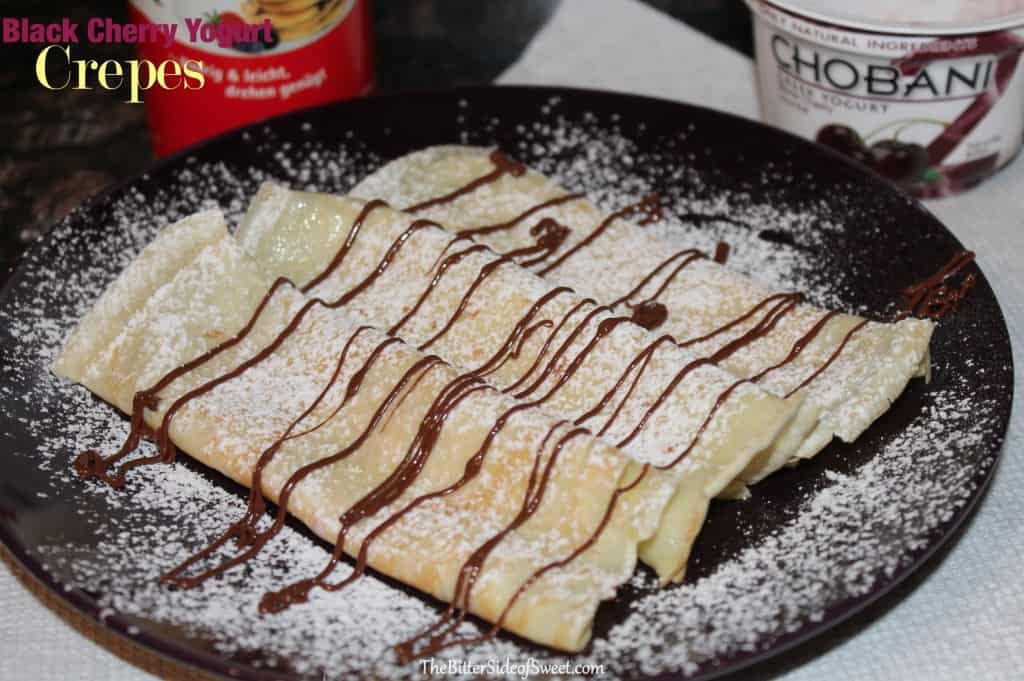 Blueberry White Chocolate Pancakes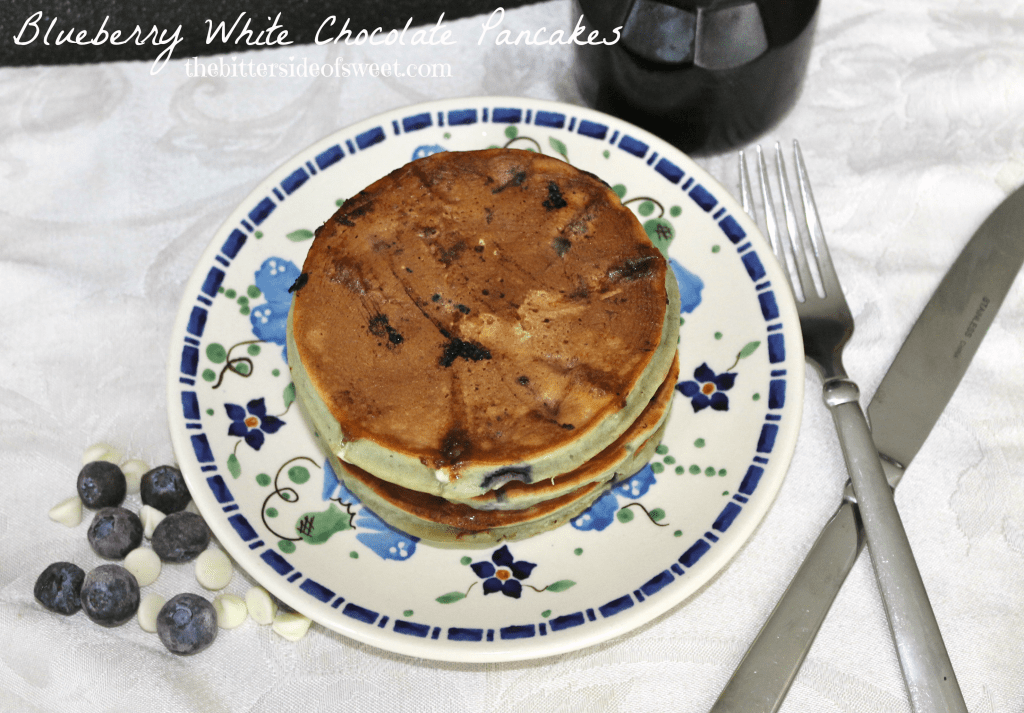 this recipe may be linked at these sites!