First day of fall is this weekend! Let's start the fall off with these Pumpkin Spice Marshmallow Popcorn Balls!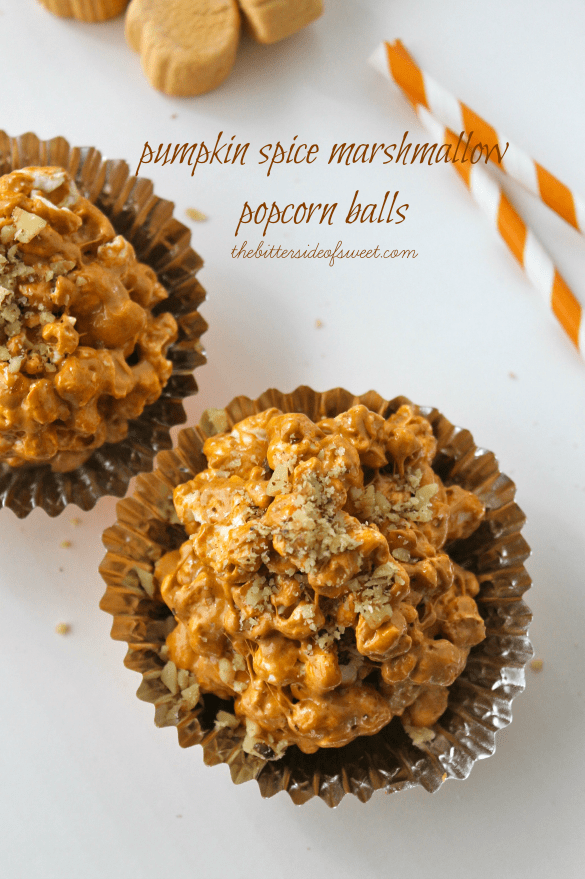 We learned this week how to make Popped Popcorn on the stove. We also learned how to make Peanut Butter Ball Popcorn. To end #popcornweek I wanted to start fall off on the right foot! Now lets get festive and eat some popcorn that is pumpkin flavored!  These popcorn balls do the trick. To make them is super simple. The marshmallows are melted in the microwave in 1 minute. Add some cinnamon. Add your popcorn. Stir, roll into balls, sprinkle with pecans and your done. It can not get much easier than that really!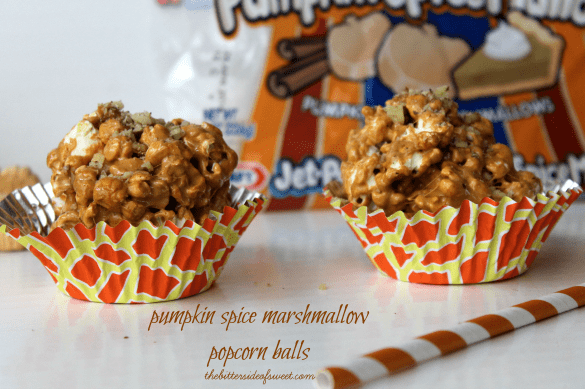 Have you even gone to the store. Bought something. Brought it home and then lost it. Yeah that was me. My pecans. I wanted pecans mixed into these popcorn balls but I can't find them. I looked everywhere. Took my baking cabinet completely apart. Still no pecans. The receipts says they were purchased. After that, who know where they are at. I am sure I will find them when this is all said and done and I have moved on to a new recipe. Pecans in this is completely optional but I think it makes them extra special. My intent with the pecans was to add them to the popcorn and marshmallow mixture before I rolled them into balls but seeing I had no pecans, we are left with just sprinkling them on top. Either way these are a wonderful festive treat! ENJOY!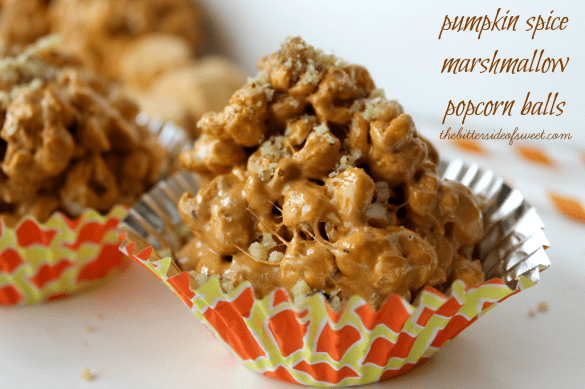 Want to connect more with TheBitterSideofSweet? Follow at:
Facebook | Bloglovin | Pinterest | Instagram | Google+ | Twitter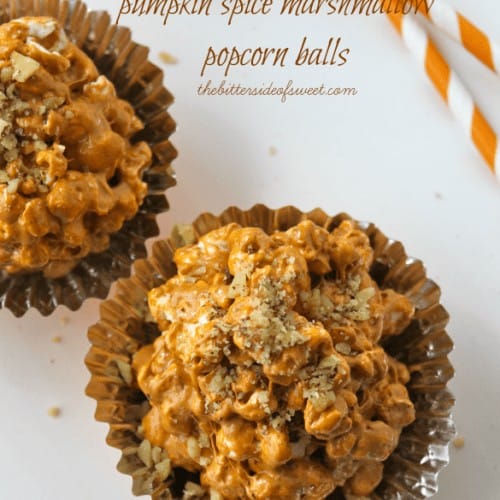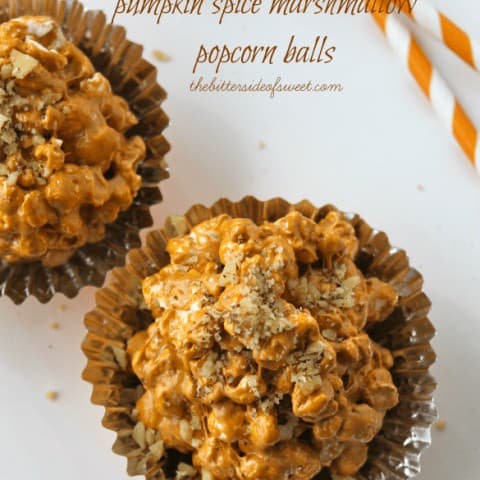 Pumpkin Spice Marshmallow Popcorn Balls
Festive ooey gooey Pumpkin spiced flavored popcorn!
Ingredients
6 cups popcorn
1 8 oz. bag pumpkin spice marshmallows
1 teaspoon cinnamon
1/2 cup chopped pecans.
Instructions
In a large microwavable bowl. Melt marshmallows for 1 minute on high.
Stir. Then add in cinnamon and stir again.
Add in popcorn and stir.
Coat hands with cooking spray or butter and roll popcorn into balls.
Sprinkle with pecans and ENJOY!
Want more popcorn treats? Here you go!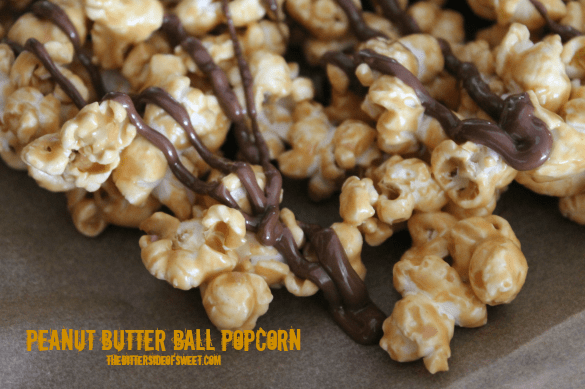 Rainbow Nerds Rope Candy Popcorn