Puff Pastry Honey Mustard Chicken Pizza is made easy with the help of a rotisserie chicken and a little honey mustard sauce. Dinner is done, y'all!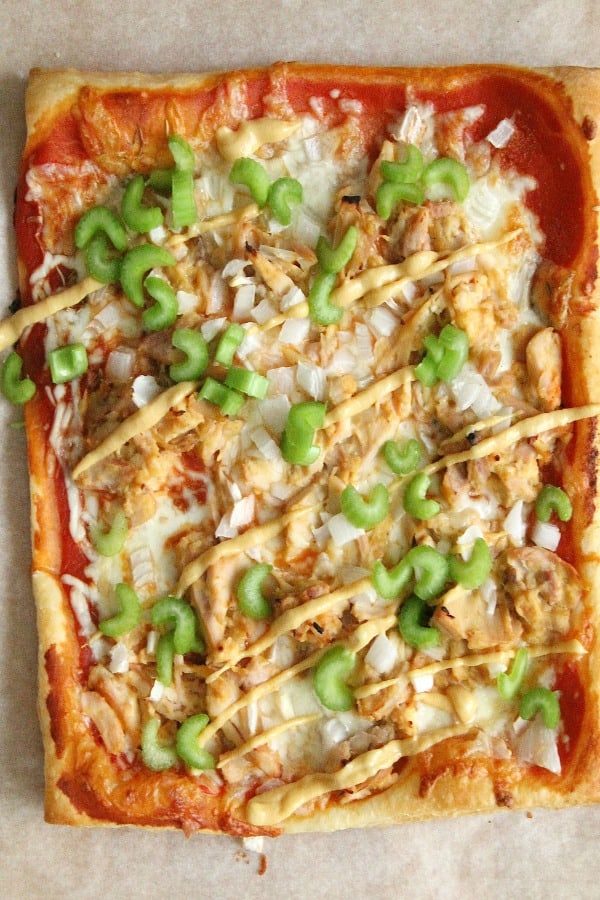 Click here to save this recipe on Pinterest!
Rotisserie chicken is my new favorite dish to have around for a busy weeknight meal or when I want to have something quick for dinner.
Dinner is never easy to get on the table, especially for those of you who work outside of the home. I feel very blessed because I work from home, but even then there are nights I do not want to cook!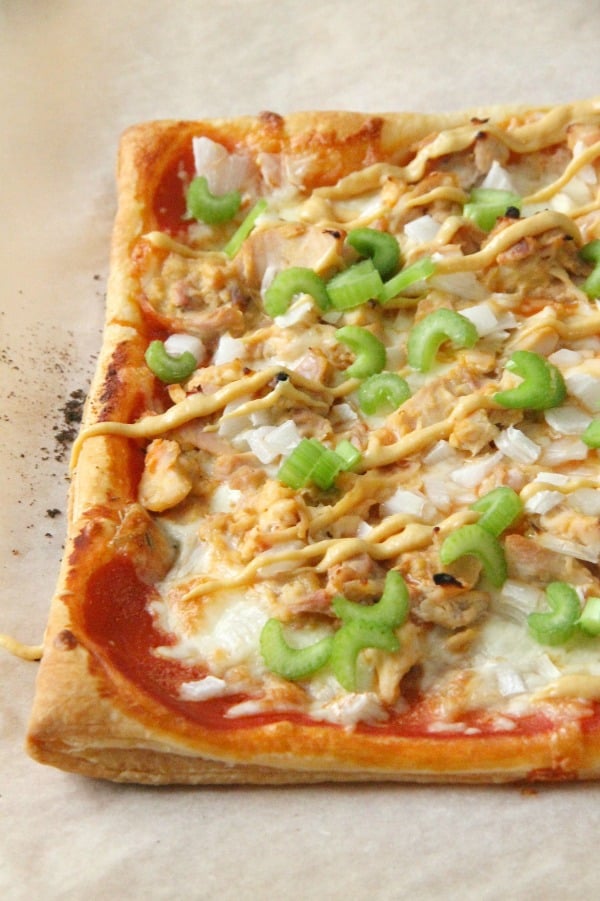 Since I am at the grocery store at least 3 times a week I will pick up a rotisserie chicken. This is perfect for when we have a super busy night and I am running kids all over town for various activities.
How do I use my chicken?
Sometimes we use the chicken as our main dish. If there are any leftovers, I will add it to a pasta dish the next day.
Sometimes I cut it up and use it for two to three other meals throughout the week such as in these easy chicken fajitas! This allows me to get the most bang for my buck.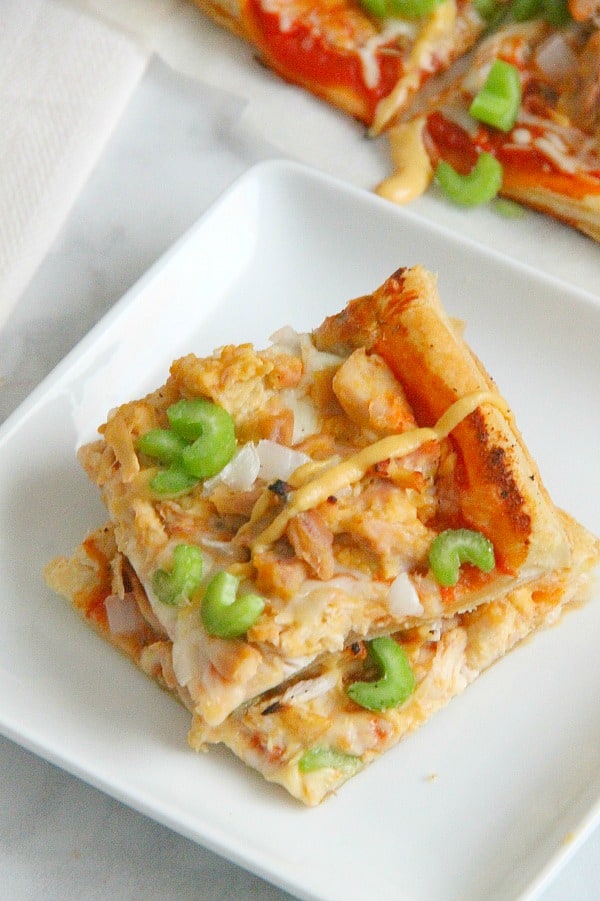 How Long Does It Take?
If you think it is complicated to make this puff pastry honey mustard chicken pizza you are mistaken! It takes less than 30 minutes!
By the time you've cut your chicken and heated your oven the pastry is defrosted enough to roll out and top with a few simple ingredients.
To help get this on the table as quick as possible try pre-cutting your onions. Lately when I bring a bag of onions home from the store, I chop them up all right away.
They are either diced or sliced and then I pack them away in my freezer, ready to use! This has cut down on our waste because my onions kept going bad.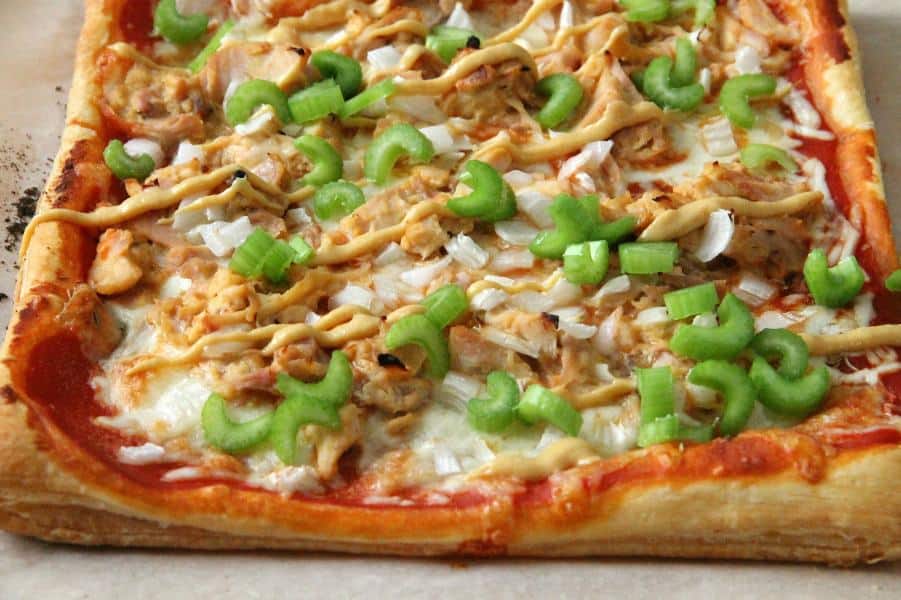 This has also cut down on my dinner prep because I do not have to stop and cut onions.
I've been doing this with other vegetables like celery and carrots. It's perfect and saves so much time at dinner time!
If you are looking for more puff pastry pizza try this buffalo chicken puff pastry pizza or this puff pastry bbq chicken pizza!
Want to follow along?
If you're on Facebook come check out this fun little group I've got going on. Instagram is a fun resource I'm using right now. If you make any recipes make sure to tag them #bittersideofsweetrecipes so I can see your creations!
Want to connect more with The Bitter Side of Sweet? Follow at:
Facebook | Pinterest | Instagram | Twitter
Want more recipes with honey mustard? How about these!
Other uses for honey mustard would include: