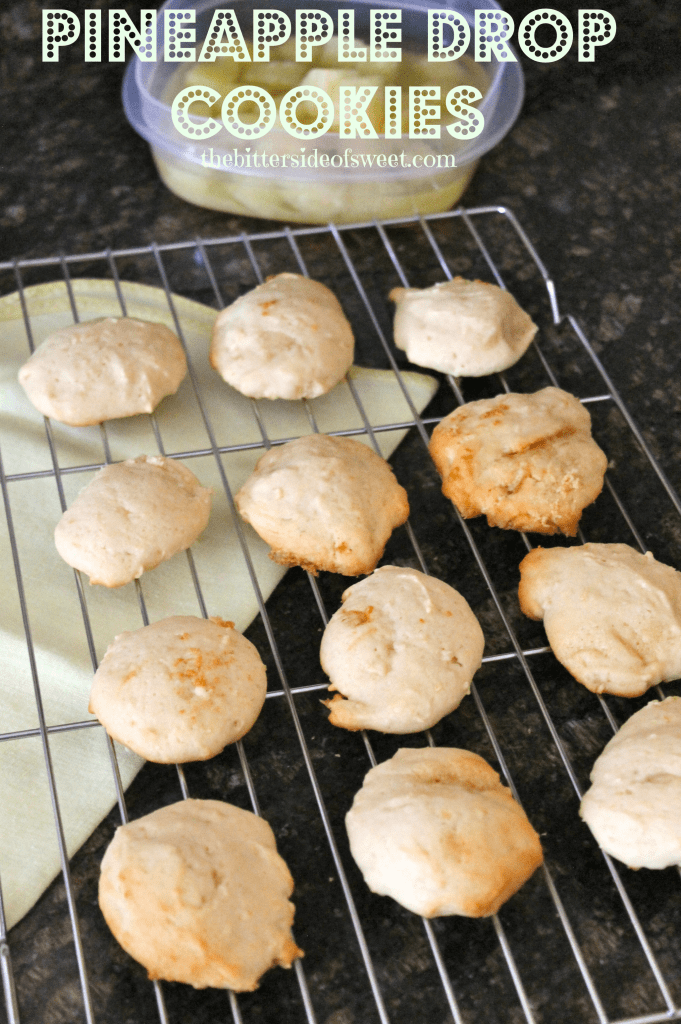 Hello, welcome! Yes, I am talking to you! Can you help me solve a riddle? Okay, here it is. What do you get when you cross pineapple and greek yogurt together?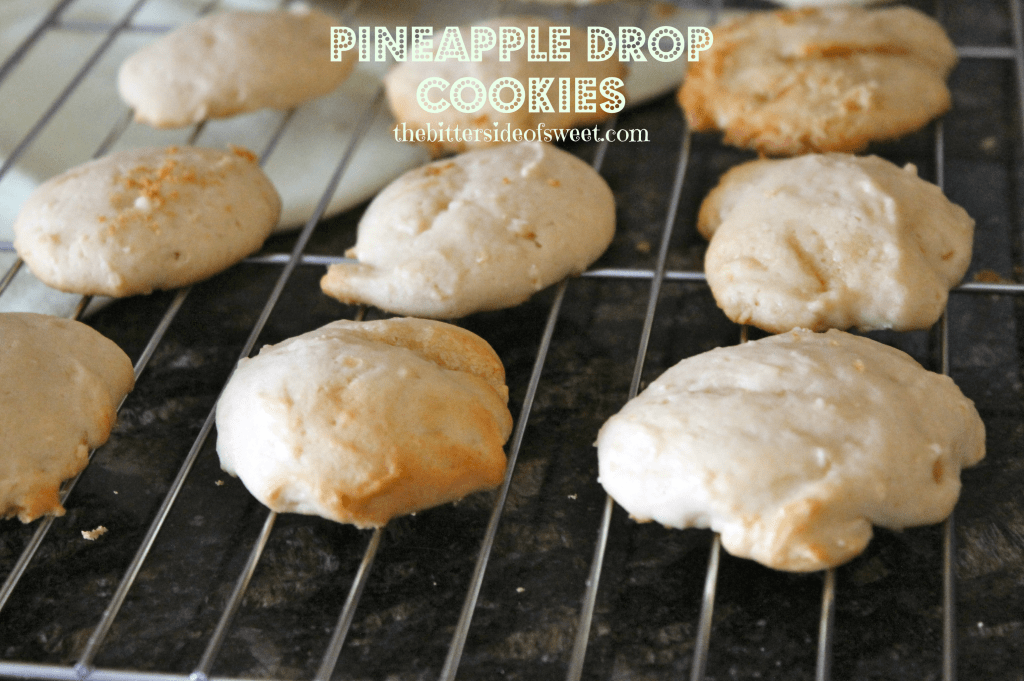 These Pineapple Drop Cookies that's what! Did you see it coming? I bet you did. Thought it was lame right? It's okay. My feelings aren't hurt.  My kids spend hours (and I mean hours) trying to come up with riddles. It is actually really cute to watch them write and then try it on us. They don't always get the biggest laugh but they get an A for trying! I love it when they spend time being creative instead of wasting their time away fighting doing who knows what.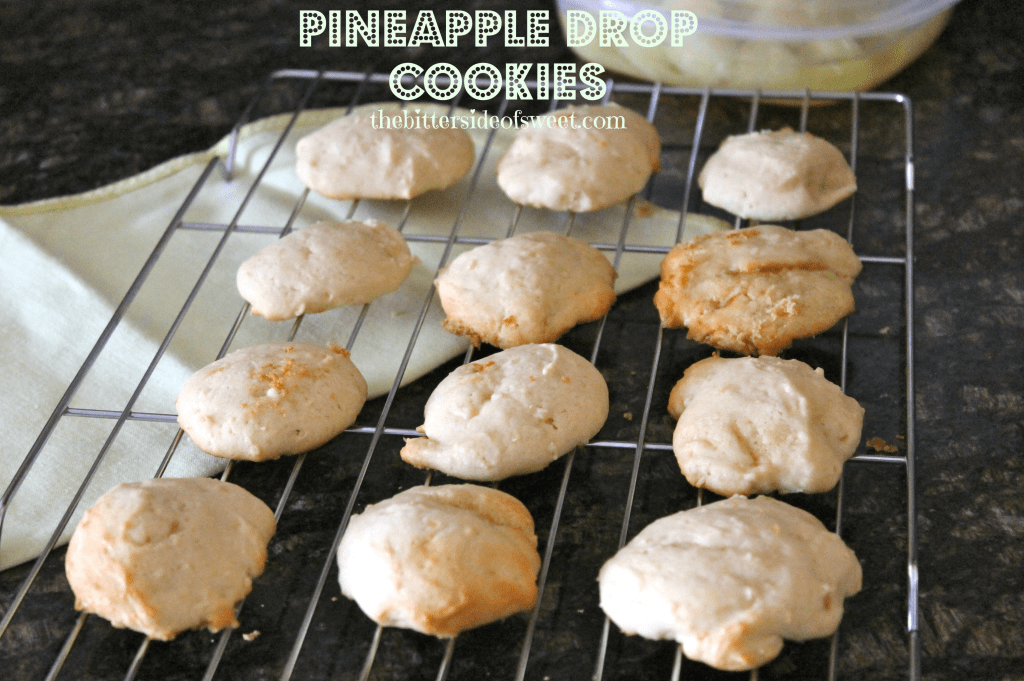 Onto the cookies shall we? In our family a couple of years ago at Christmas my oldest sister put together a family recipe book. It had a lot of old familiar recipes and also some new ones. She had asked us all to contribute so it was fun going through recipes I had liked and adding them to this book as well. They have been trying to add new ones each year since then. I am always pulling this book out to look at what I can make or recreate.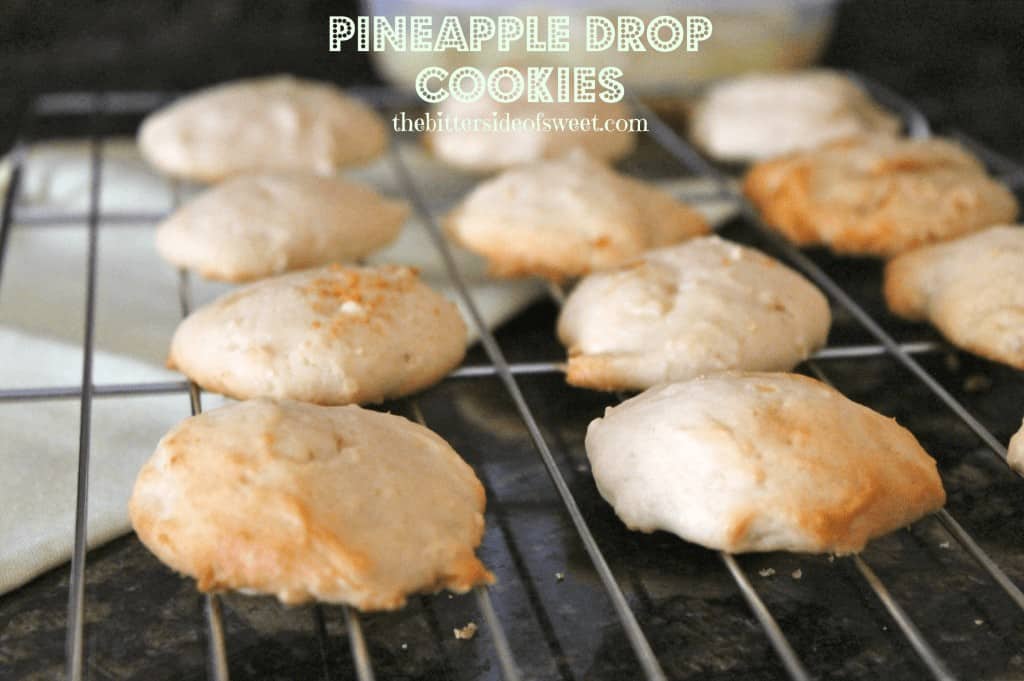 I saw this recipe for my grandmother's Pineapple Drop Cookies. I knew I needed to give them a try. I had received some free samples of greek yogurt from Chobani after I made my Black Cherry Yogurt Crepes and I was so excited to see how I could add more of this amazing yogurt to my recipes. Another thing I have been trying to do is make recipes eggless. My son has a friend at school who is allergic to eggs and when I found out he could not try some of my treats I send to school in my son's lunch, I knew I needed to rectify this immediately.
These cookies are really fairly simple to make. Add one ingredient at a time. Drop onto a cookie sheet, bake and bam. Cookies! But guess what? They are soft and moist and can stay like that for days. The pineapple juice and the greek yogurt help with the moisture in this and it doesn't bake away when you cook them. So go on! Make these! Enjoy!!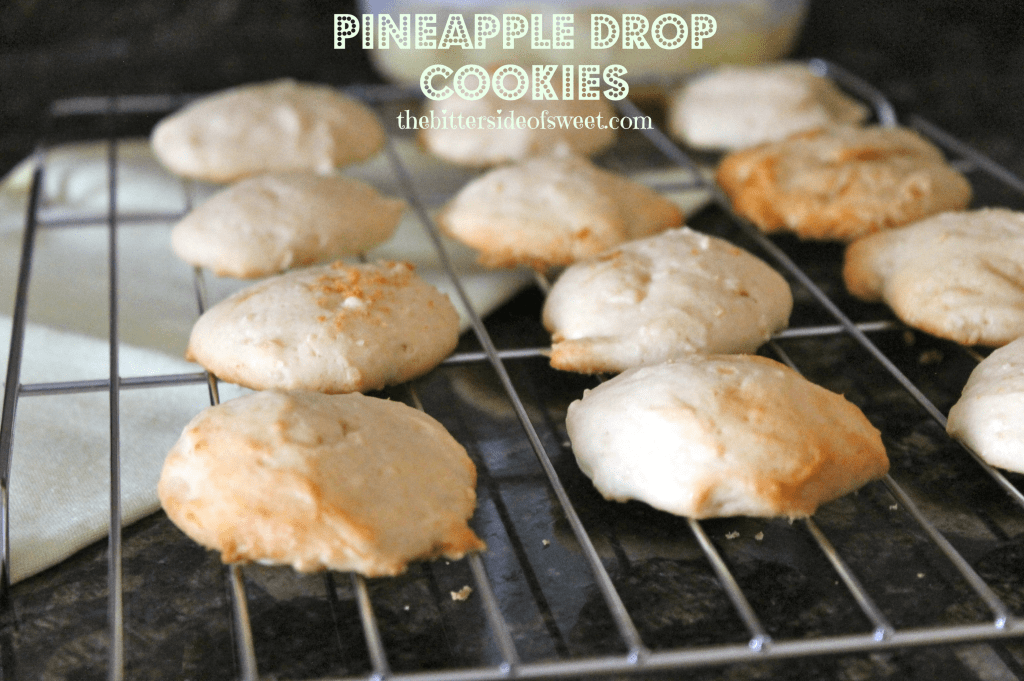 Want to connect more with TheBitterSideofSweet? Follow at:
Facebook | Bloglovin | Pinterest | Instagram | Google+
Pineapple Drop Cookies
A cookie full of pineapple flavor that is soft,moist and chewy to each bite.
Ingredients
1 stick unsalted butter
1/2 cup brown sugar
1/2 cup white sugar
4 oz pineapple greek yogurt, I use Chobani
4 oz can crush pineapple, undrained
1/2 teaspoon baking soda
2 cups all purpose flour
1/2 teaspoon vanilla
Instructions
Preheat oven to 325 degrees.
In mixer add butter. Then brown sugar and mix.
Add white sugar and continue to mix.
Add greek yogurt and continue to mix.
Add crushed pineapple and continue to mix.
Add baking soda and continue to mix.
Add flour and continue to mix.
Finally add the vanilla and mix.
Drop by teaspoonful on cookie sheet.
Bake for 18 minutes or until edges are golden brown.
Notes
I baked my with my convection oven at 325 degrees for only 13 minutes! You can also make a pineapple glaze to go over these cookies by mixing powdered sugar and pineapple juice. It taste great!
This recipe is linked over at: