Peppermint Pretzel S'mores combines sweet and salty! So easy that your kids can make them!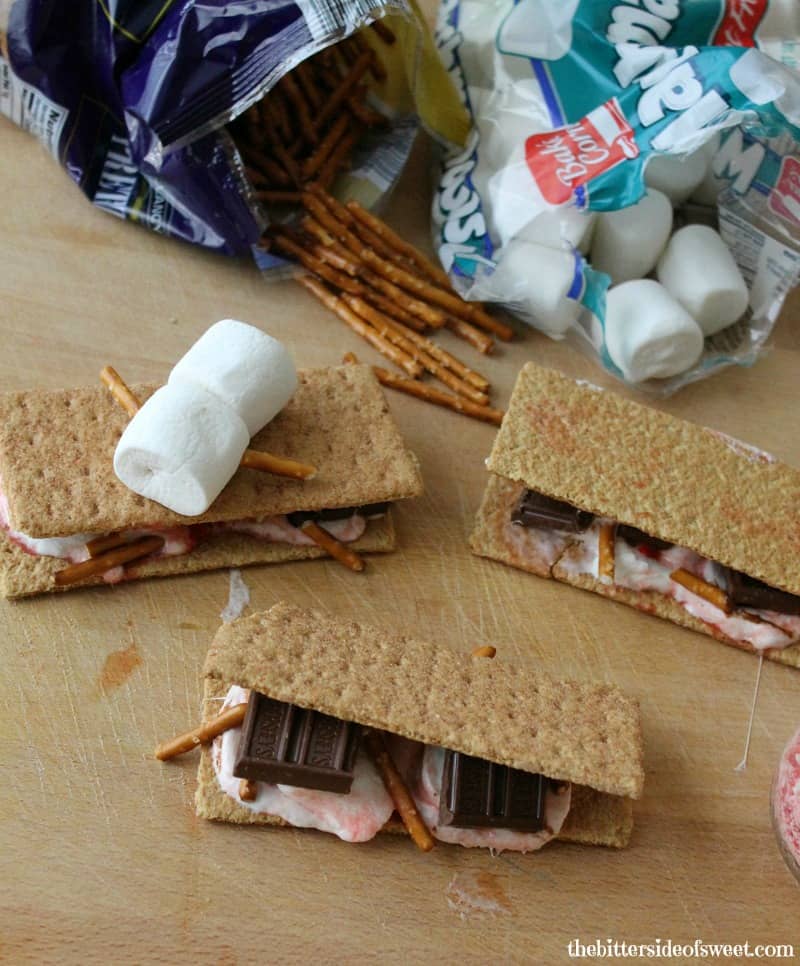 Good morning everyone! I have a special guest for you today! My son Nicholas asked if he could do a post for me. He thought of the recipe, took the pictures, and wrote his own post. It's hard to say no to your kids when they show passion about something especially if it is something your passionate about! So without further delay here is Nicholas!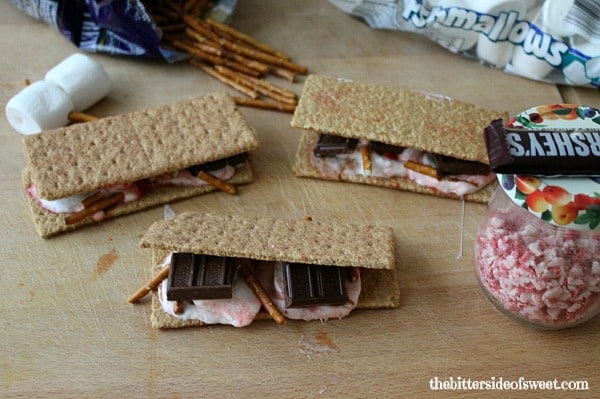 The season of Winter has just rolled around. The temperatures are cooling down and all the leaves are starting fall. I am Nicholas the son of Nancy aka The Bitter Side of Sweet and I am the one who created this idea and post. I have helped my mother out with post ideas and creations, you may have seen on the website (namely the birthday cake oreo pudding). Last week I asked my Mom if she wanted me to think of any ideas for her website. She told me I could create anything take a picture of it and blog it on The Bitter Side of Sweet. I was very ecstatic when she told me this because I already had ideas racing through my head. After lots of thought, I decided on making Peppermint Pretzel S'mores. The reason I chose to do this was because s'mores have always been a favorite of mine and they aren't very common in the winter time. I really liked the idea of s'mores with a peppermint flavor but I thought the pretzel would serve as a great addition to this combo. I was absolutely right! Everyone thought the idea was strange but the pretzel decreased some of the sweetness and added to the crunch of the s'more. What's even better? It's so easy to create. If you are sitting around a fire or just watching a movie inside you can make a treat everyone will enjoy. I hope you enjoy it.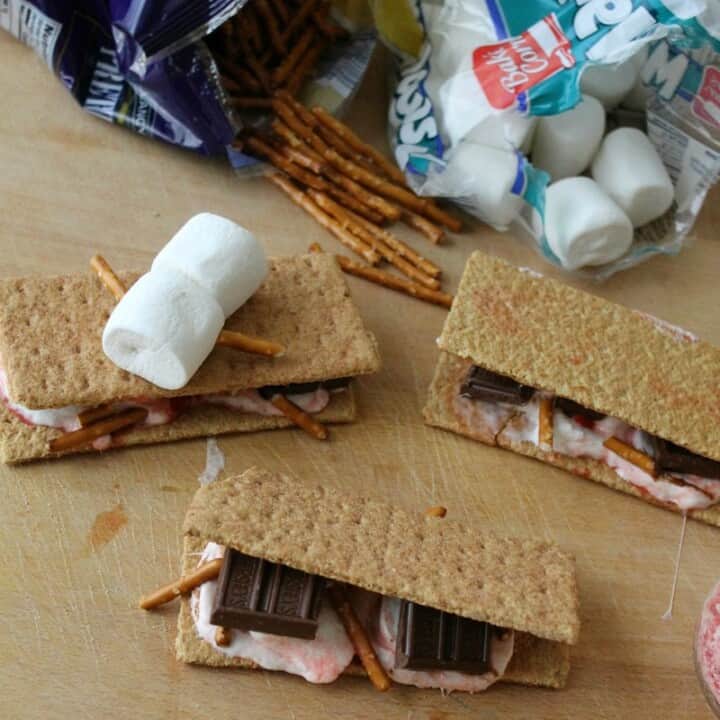 Peppermint Pretzel S'mores (guest post)
Easy indoor Peppermint Pretzel S'mores that can even be made by your kids!
Ingredients
1 large Marshmallows
2 Graham Crackers
2 tablespoons peppermints bites
4 pretzel sticks
⅛ cup of milk
Instructions
Preheat over to 325 degrees.
Take a graham cracker and split it in half.
Ground up the peppermints and put them in a cereal-like bowl
Using a microwavable bowl put the crushed up peppermints in the microwave for 1 min and 15 secs
Add the 1/16 cup of milk into the peppermints and stir for 20 seconds.
Get a marshmallow and grab it by the top and bottom. Roll the sides of the marshmallow into the peppermint.
If you are outside then put it on a wire and roast it (don't burn it).
If you are inside you can put the marshmallow on the graham cracker and let it go in the oven at 325 until it starts to droop so about 20 seconds.
Take it out, put it on a plate and enjoy.
Want more peppermint? Here you go!
Peppermint Oreo Chocolate Pudding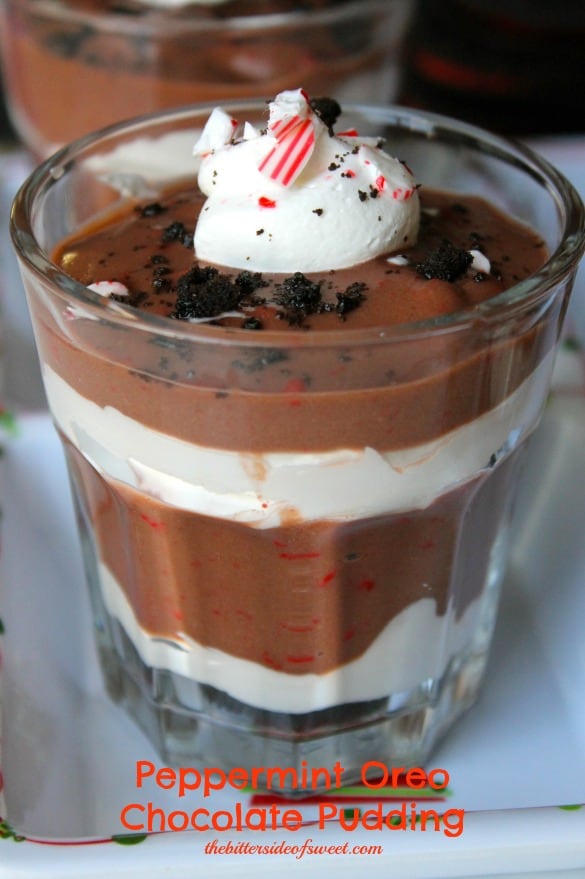 Peppermint Cream Cookies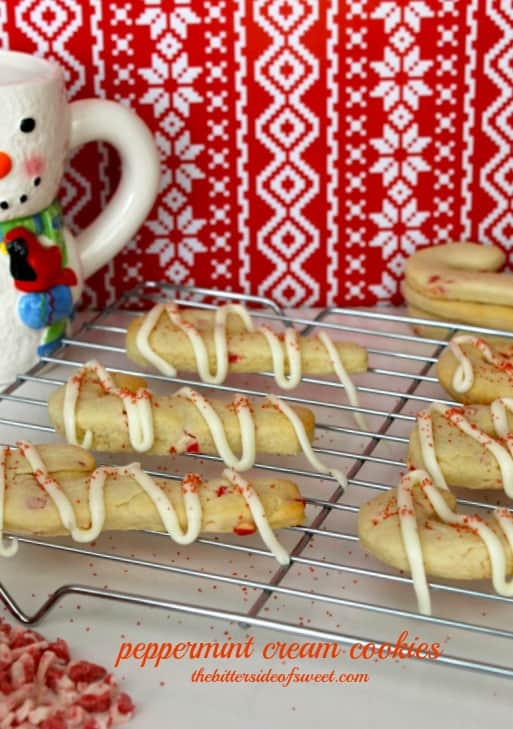 Peppermint Chocolate Chip Cookie Mix