Breakfast just got a lot easier with these homemade Peanut Butter and Jelly Pop Tarts!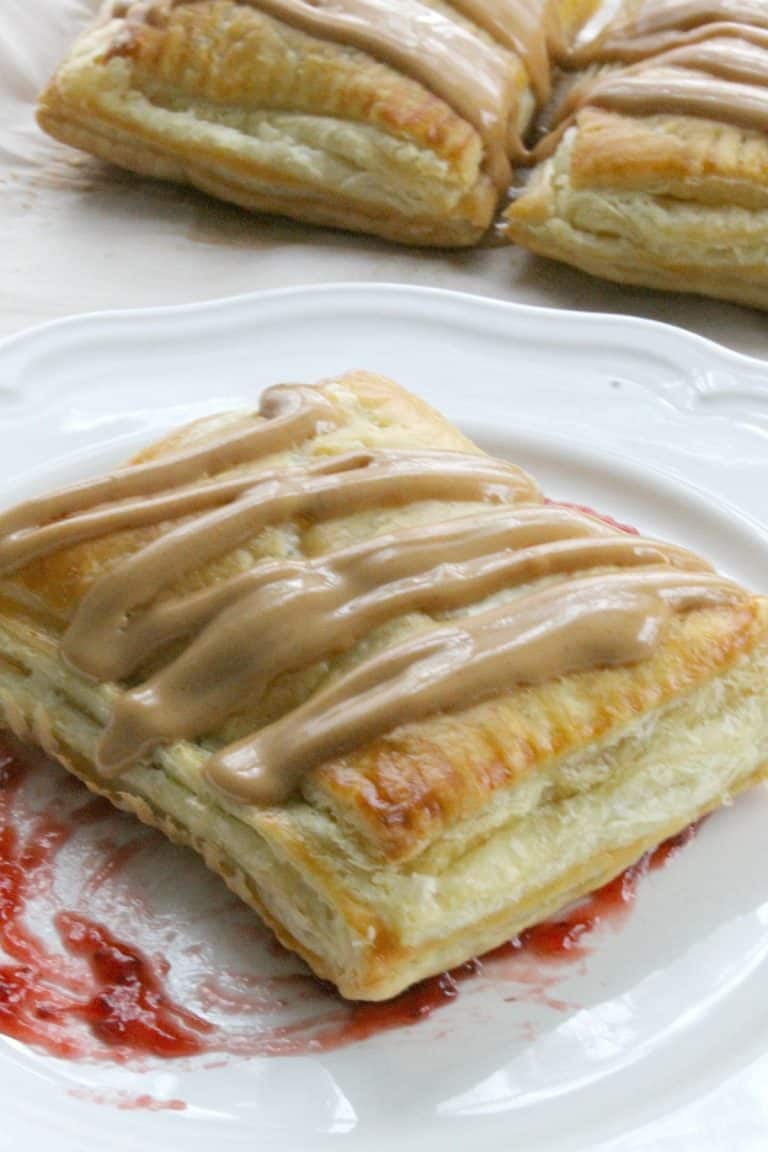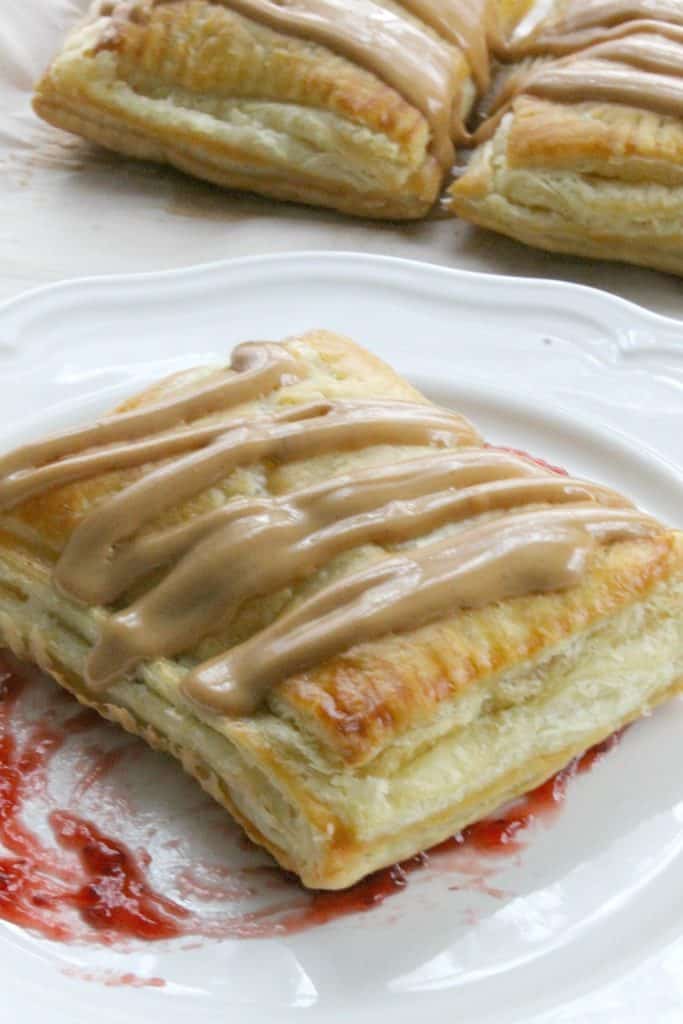 First off I wanted to let you guys know that I am super excited because I am joining forces with Food Fanatic and will be writing over there on a monthly basis. Don't worry you will be able to read all of the post here in full but you can also head on over and check out all of the fabulous recipes!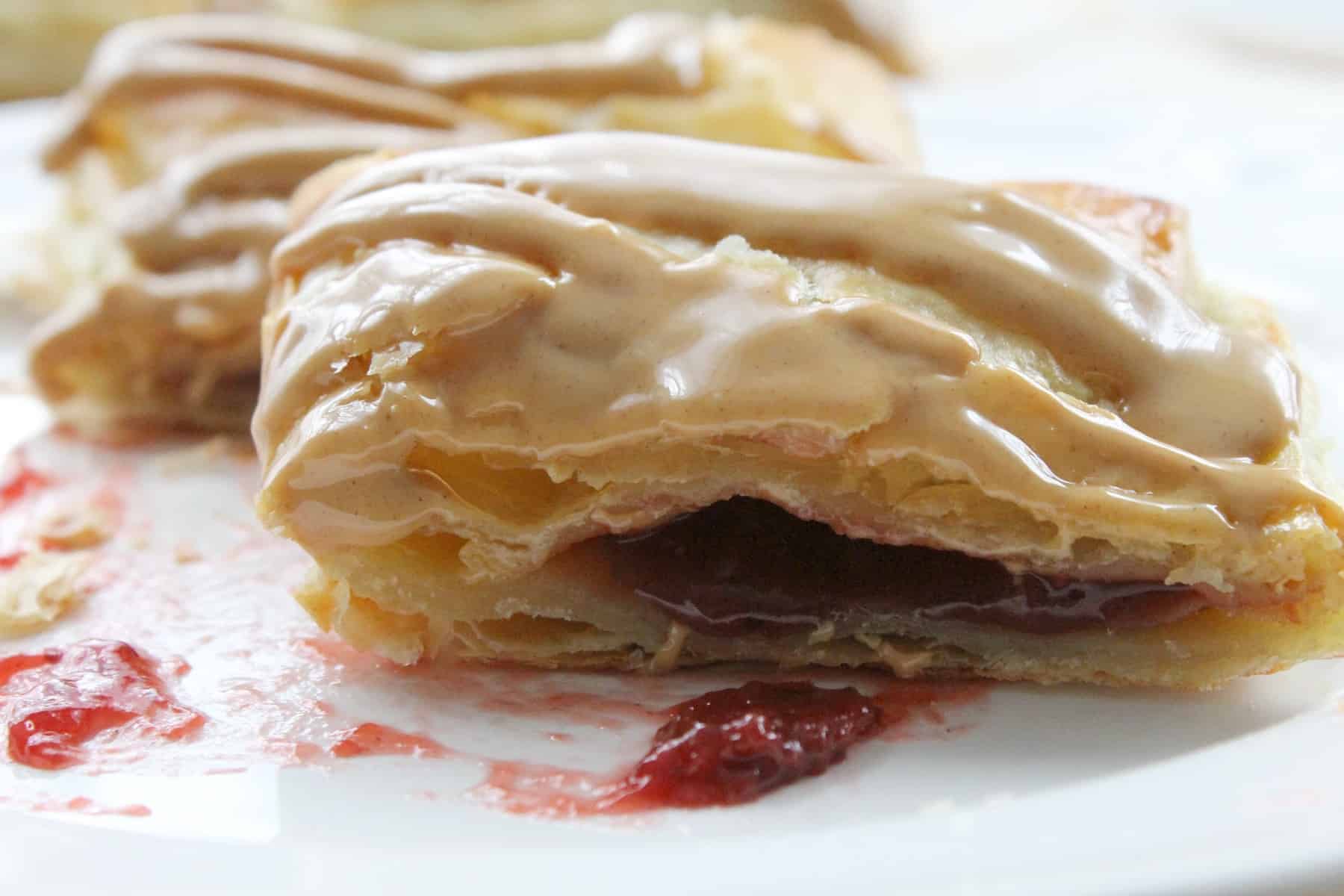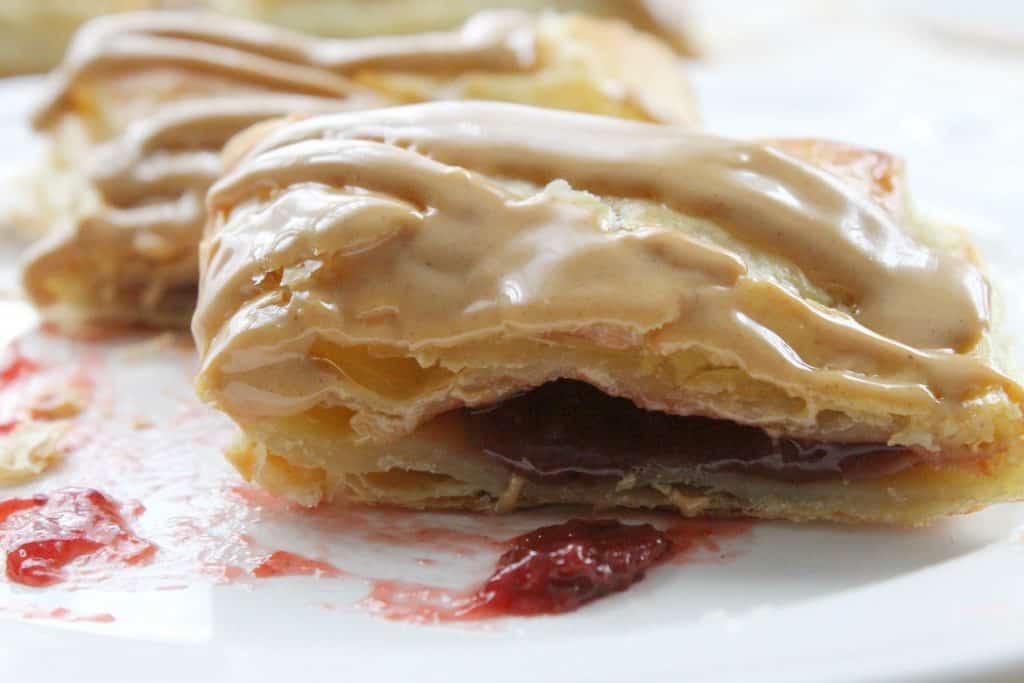 When I was a kid I used to eat pop tarts ALL OF THE TIME. Seriously, it was like my favorite breakfast.It was quick and easy. All I had to do was just pop them into the toaster, and I would have this ooey gooey, warm pastry. It was perfection! For some reason though, now that I have my own kids, I almost never buy my kids these wonderful little pastry treats. It is crazy all of the flavors they have out now, such as hot fudge sundae or birthday cake, because I only ever remember eating frosted brown sugar.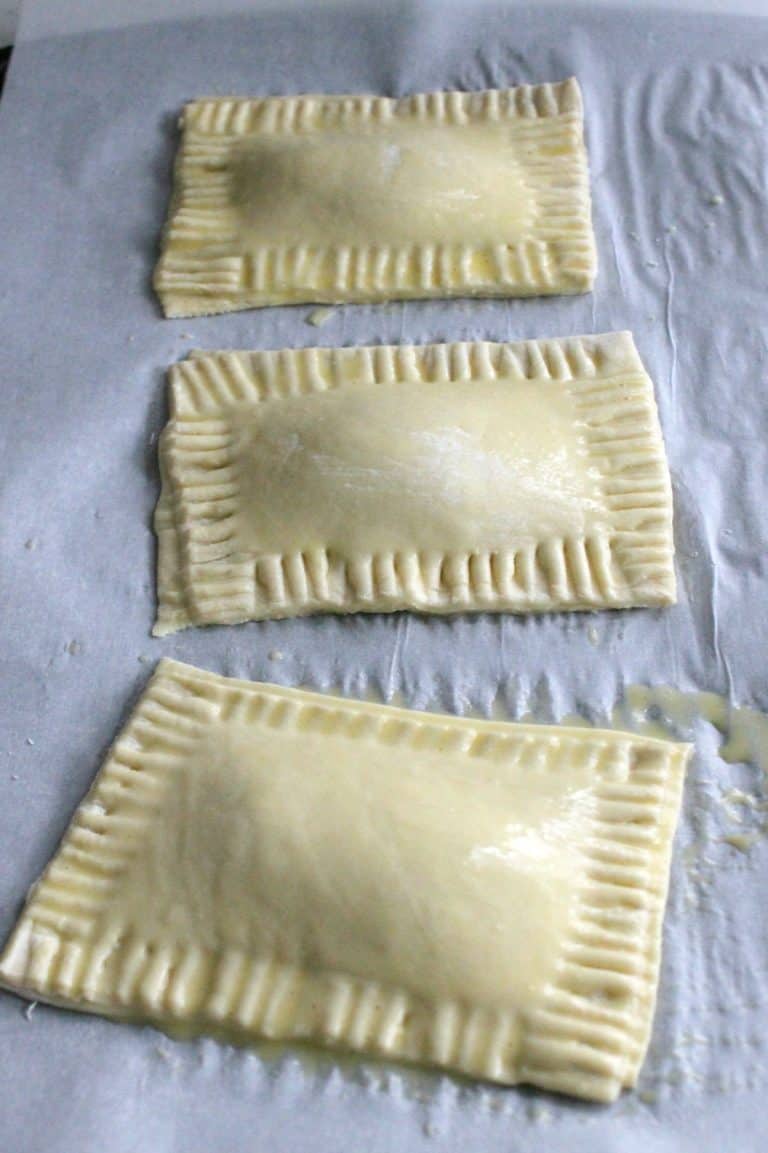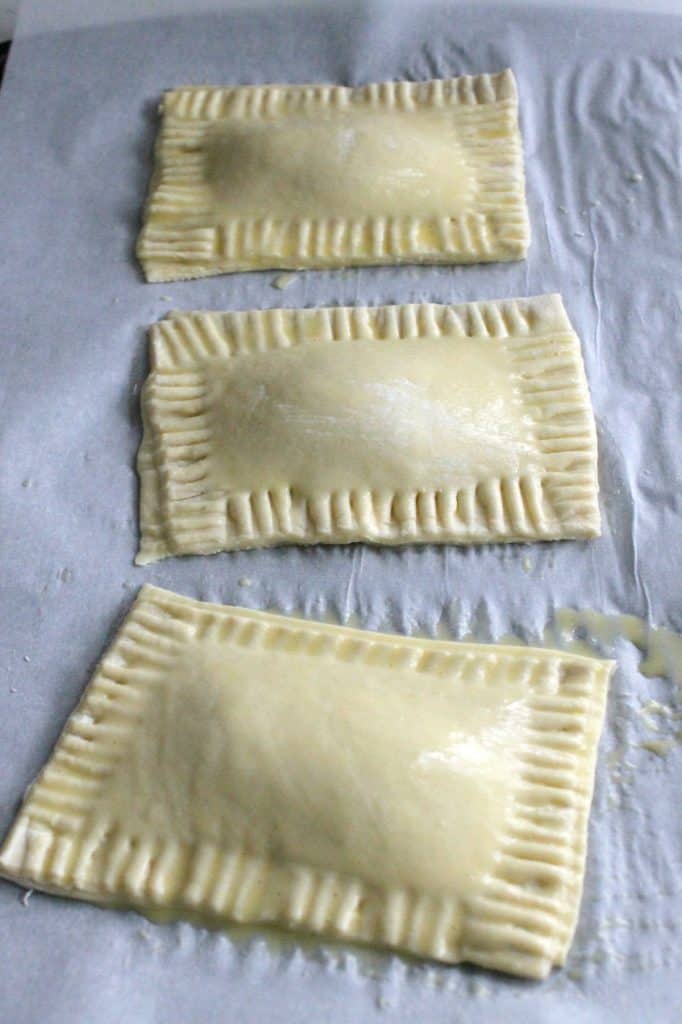 Well, because my kiddos love them so much, and as much as I do, I set out on trying to make them at home. If you regularly read The Bitter Side of Sweet you will know that I am a super nut about puff pastry! I think it is so easy to use and I can have a quick dessert ready in no time, like these Key lime tarts.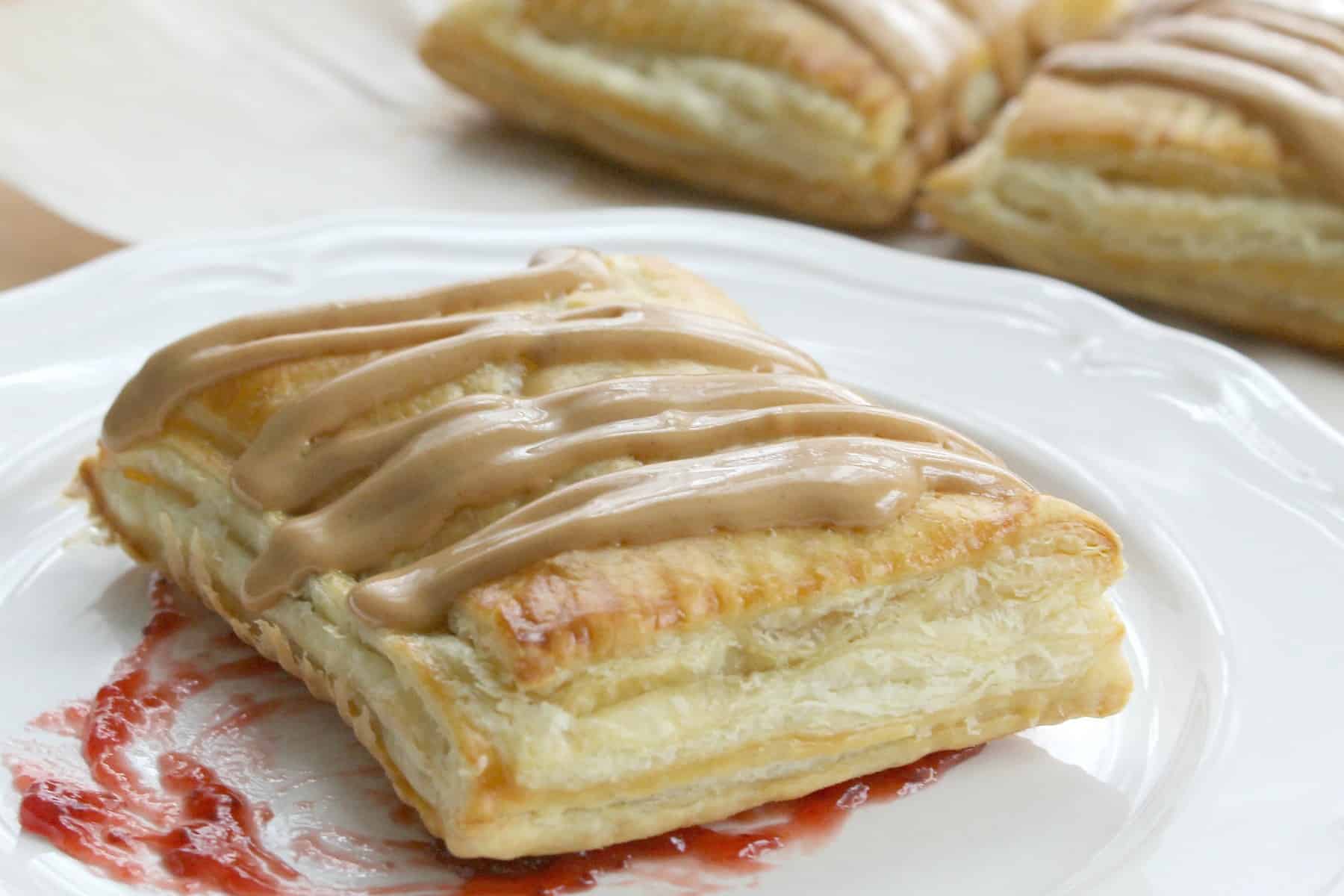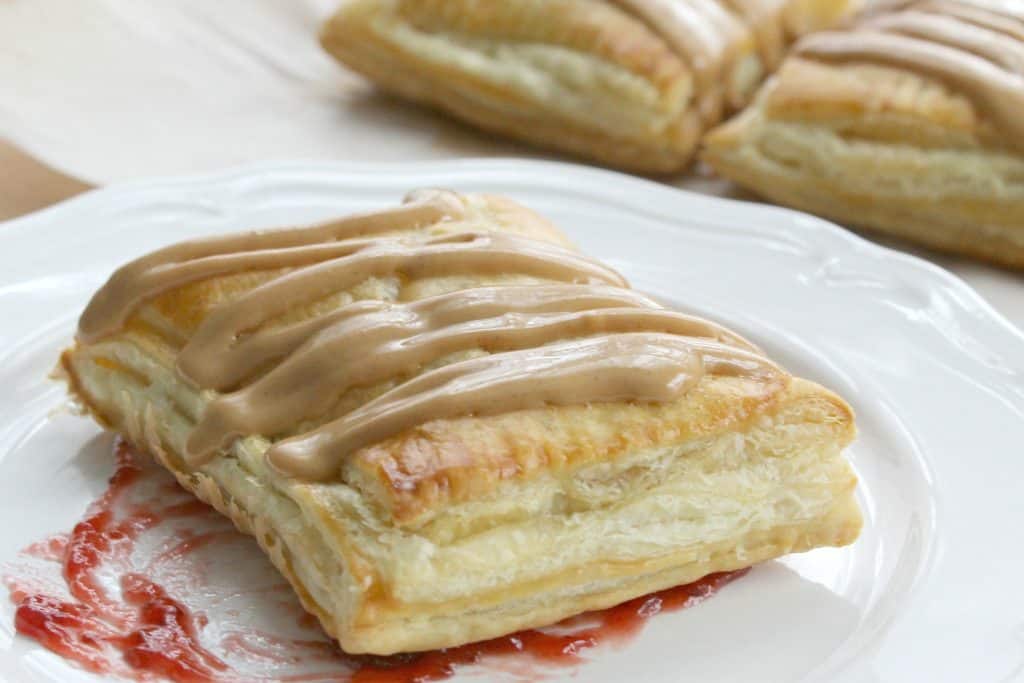 Making these pop tarts, I used three very simple ingredients: peanut butter, jelly and puff pastry. It is simple as that. Now, when using puff pastry, there is some waiting time. I know we all don't like to wait, but it is okay – this is necessary. You see, the puff pastry is frozen, and while I have seen some use it frozen, I prefer to let my pastry sit at room temperature for about 20 minutes, just so it is easier to use.
Making them a kid's classic, like peanut butter and jelly, was a no brainer for me. I did however make these kind of large. You could absolutely make these smaller, for a more bite-sized treat, or to stretch the recipe further for more servings.
Don't forget to hop on over to see the Peanut Butter and Jelly Pop Tarts Recipe!