You guys, I am head over heels for these Peaches N' Cream Cupcakes!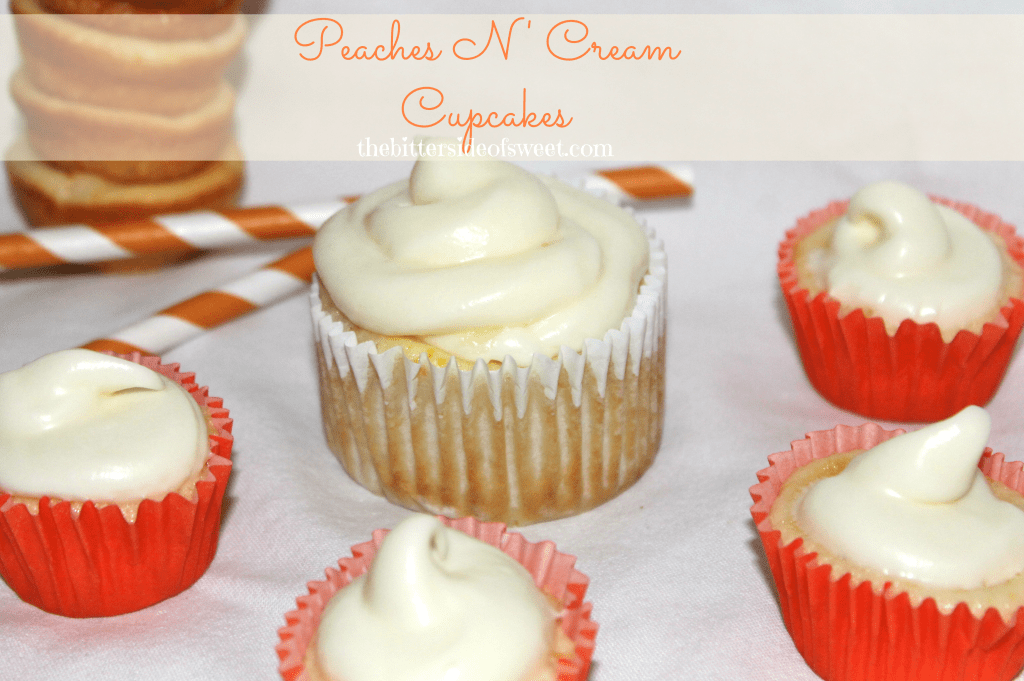 I have been thinking for some time to bake with Chobani's peach flavored greek yogurt. I just wasn't sure what to do with it. Well these cupcakes happened and I am super excited about them.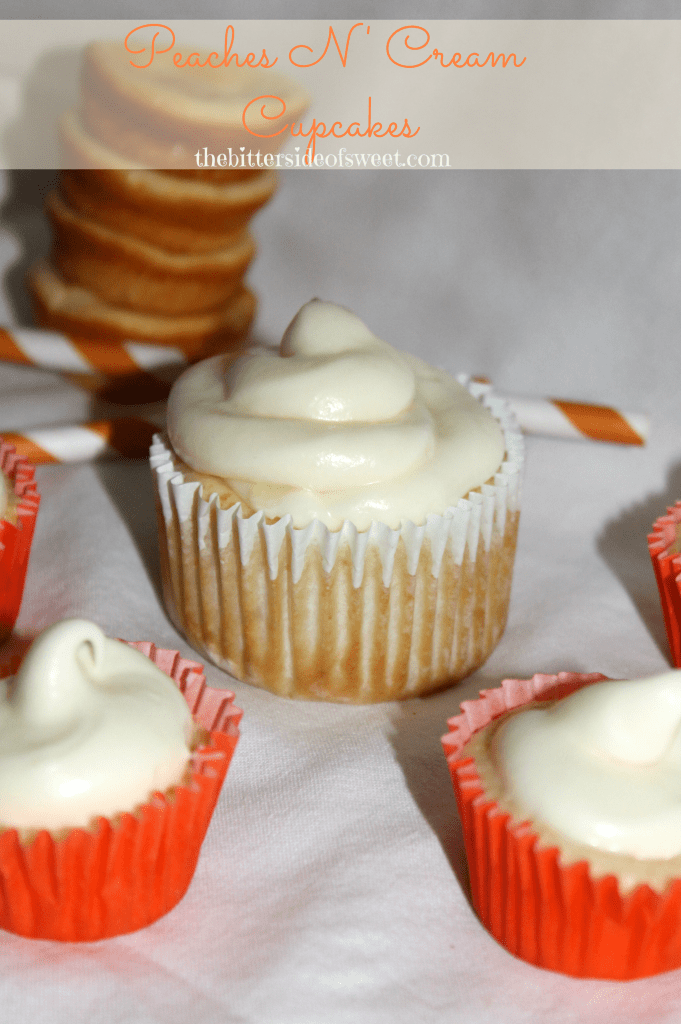 I used a cake mix, Duncan Hines in fact, and I tweaked it, made it fancy and here we go. I love to use cake mixes. I think you can do a lot with them. You can simply follow the directions or you could do what I did, add some greek yogurt, peach purée and have the most soft, moist spongy cupcake that you can get!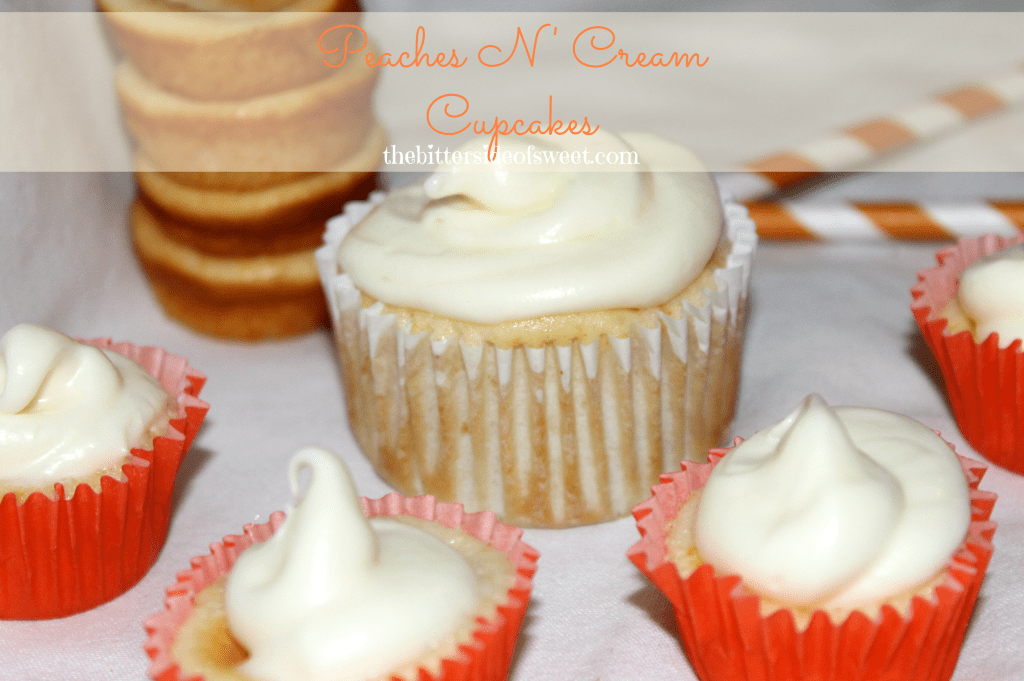 Want to connect more with TheBitterSideofSweet? Follow at:
Facebook | Bloglovin | Pinterest | Instagram | Google+
Peaches N' Cream Cupcakes
Super moist, soft, spongy cake mix cake with added greek yogurt and peach puree!
Ingredients
FOR THE CAKE:
1 white cake mix, I used Duncan Hines
1 egg
1 cup peach purée
1 cup water
1/4 cup oil
1 cup greek yogurt, peach flavored ( I used Chobani)
1 15 oz canned peaches for purée
FOR THE ICING:
6 oz. cream cheese, slightly chilled
2 tablespoons unsalted butter, room temperature
2 cups powdered sugar
2 tablespoons peach juice
Instructions
FOR THE CAKE:
Preheat oven to 350. Prepare muffin tins by lining with cupcake liners.
In mixer add cake mix, egg, purée, water, oil and greek yogurt.
Mix till completely combined.
If making large cupcakes use 1/3 cup to fill your liners. If making mini cupcakes us a tablespoon to fill liners.
Bake for 18 minutes for large cupcakes and 12 for mini cupcake or until golden brown.
FOR ICING:
Mix butter and cream cheese together.
Add powdered sugar and peach juice.
Pipe onto cooled cupcakes.
ENJOY!!
Notes
**to make purée** take half can of peaches with juices and mashes or process with food processor. This makes 24 large cupcakes and 48 mini cupcakes
Need more cupcake ideas? Try these!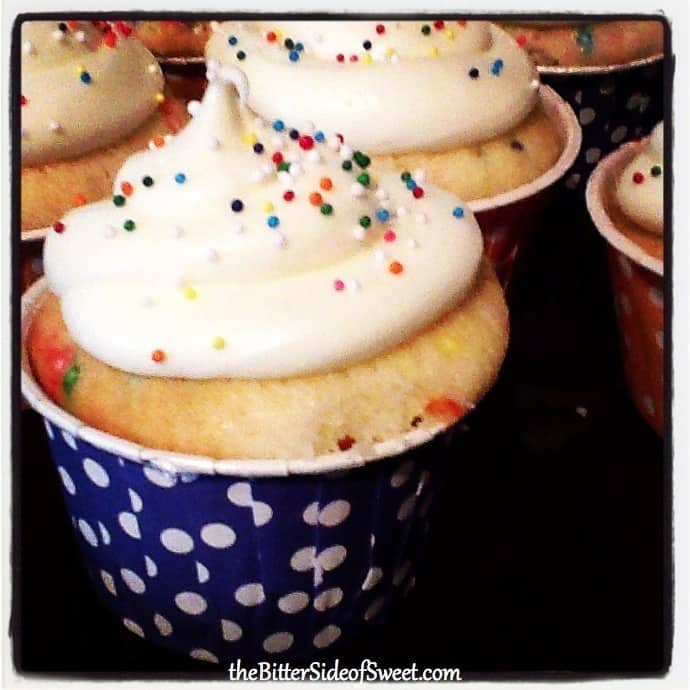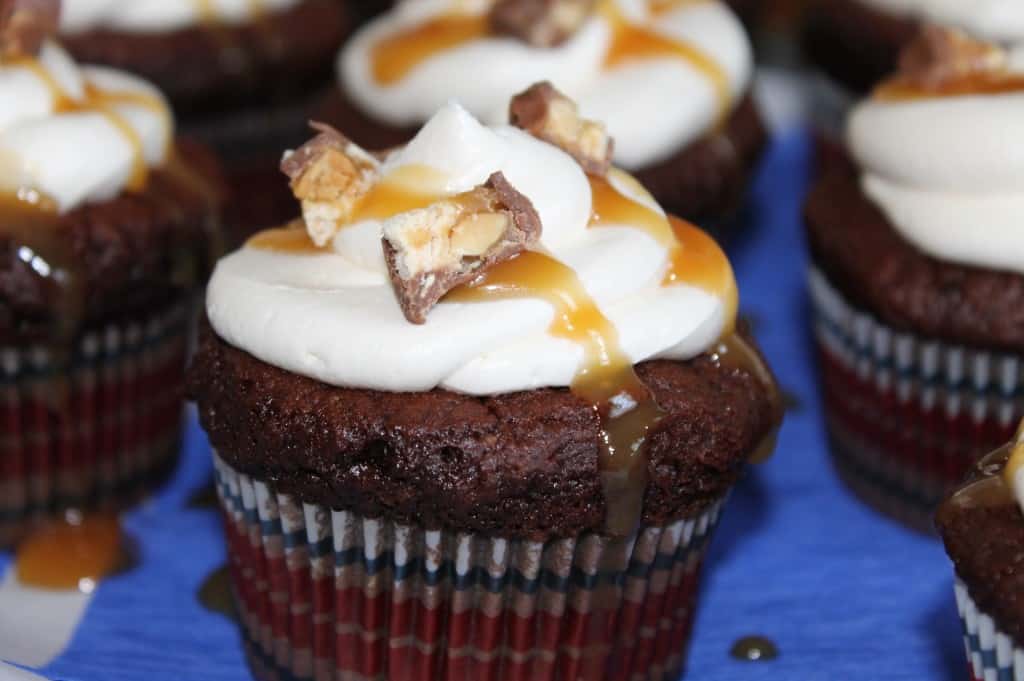 Strawberry Chocolate Malt Cupcakes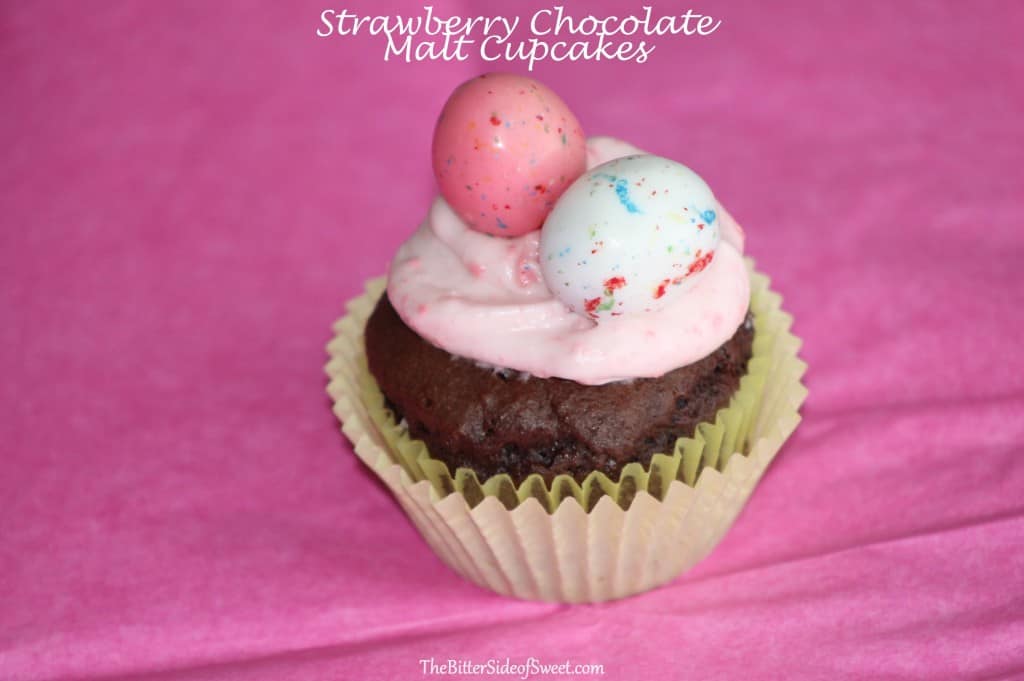 This recipe is linked over at:
PintSizedBaker  InsideBruCrewLife