Who needs regular rice krispy treats when you can have these Lemon White Chocolate Rice Krispy Treats?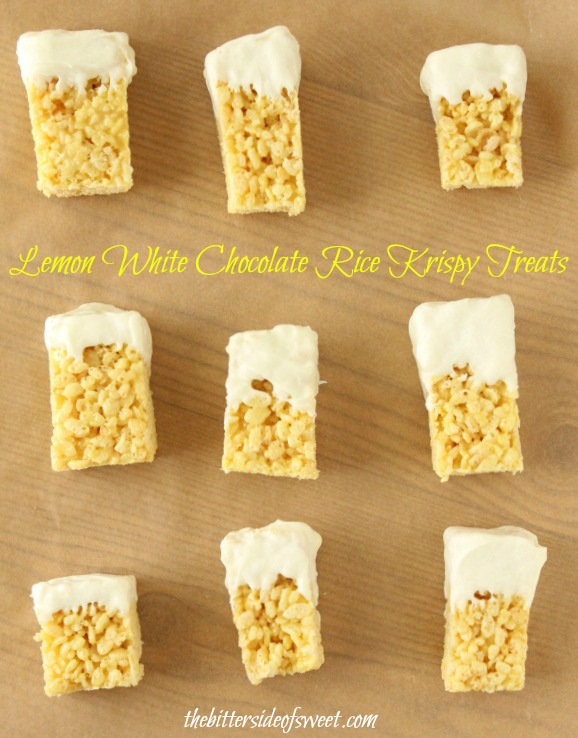 Don't get me wrong, I love rice krispy treats. Grew up on them. We were a big family and because one pan could make a lot of treats we would make them all the time! It was mind blowing to me when I figured out that you could make them flavored. I tried with these and these!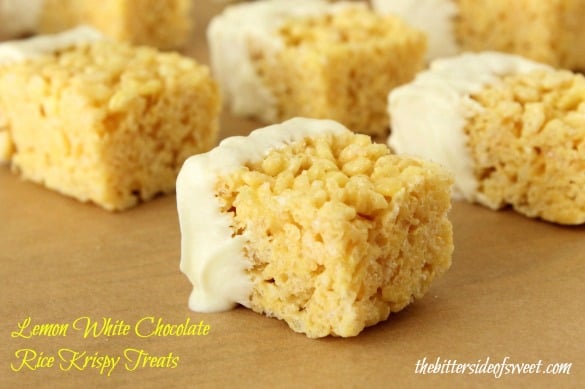 What was even more mind blowing to me was when I found out that Aimee from Shugary Sweets makes her with pudding mix. At first I was like, do what? How can that be? Then I thought about it a while and I completely think it is genius! She has made a lot of treats like this so you should definitely check them out.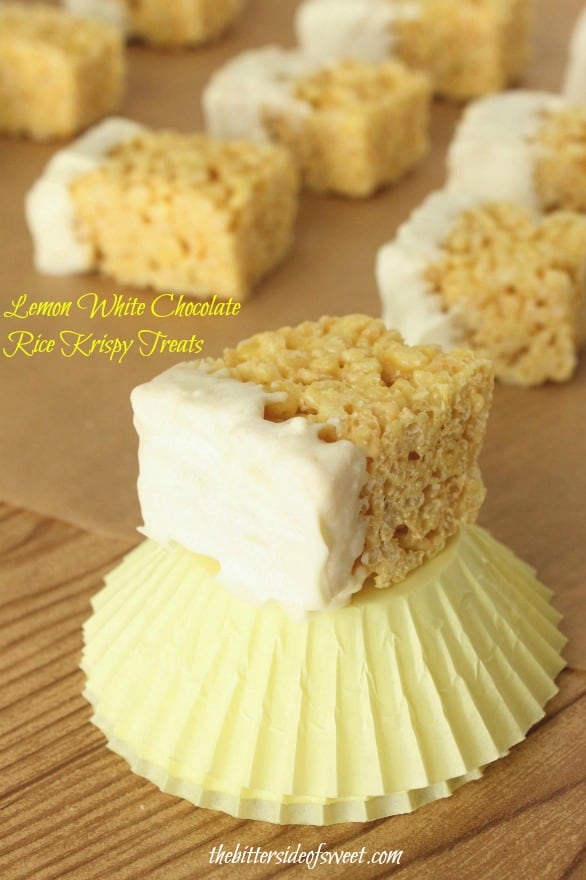 One flavor that has really been on my mind a lot lately is lemon. Seeing dozens and dozens of lemon recipes online probably had a lot to do with this but it is one flavor that we just love around here. So I had a box of the lemon pudding, cook and serve kind, around the house for months waiting for just the right time to use it. And then I decided. I'm going to do it, I am going to finally try the pudding mix in my rice krispy treats. These are the result. These are heavenly, if there is such a thing concerning food. I had to give most of them away because I have NO. SELF. CONTROL. I wanted to keep picking at them. The lemon flavor. The lemon flavor was so robust. It came out so well. I was worried that maybe the flavor would not come out strong enough to actually taste the lemon. But it sure did. Now go, go make these! You won't be sorry! ENJOY!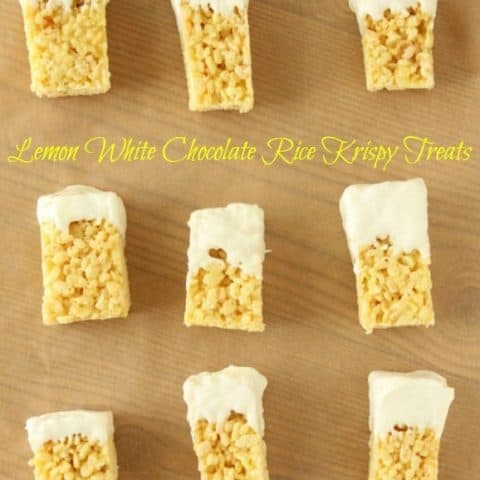 Lemon White Chocolate Rice Krispy Treats
Lemony flavored treats coated in white chocolate makes for a great afternoon snack!
Ingredients
4 tablespoons butter
4 cups mini marshmallows
1 2.9 oz box cook and serve lemon pudding, I used Jello Brand
4 cups rice krispy cereal
3 cups white chocolate chips
Instructions
Pray 8X8 pan. Spray with non stick cooking spray.
In a large pot melt butter and marshmallows together.
Take off heat and add pudding. Continue to stir till the pudding mix has melted into the marshmallows.
Add cereal and pour into 8X8 pan.
Using waxed paper or a spatula coated with non stick cooking spray press the cereal into the pan.
Cool for 30 minutes. Cut into squares.
Melt white chocolate chips over a double boiler.
When melted dip the end of each treat into the chocolate and lay onto parchment paper until the chocolate has harden.
Completely cool and ENJOY!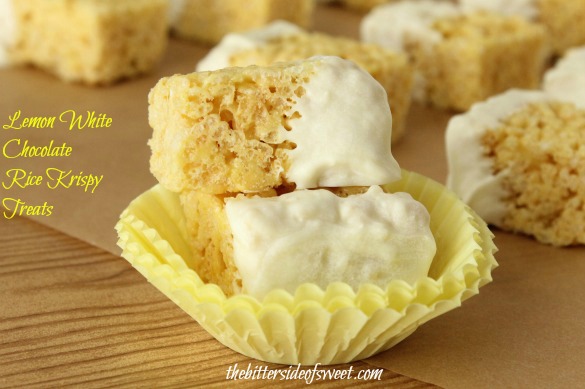 this recipe may be linked at these sites!