Kick off strawberry season this spring with these Lemon Pound Cake Cups with Strawberries!
I received a coupon from Country Crock for this recipe but all opinions are 100% my own.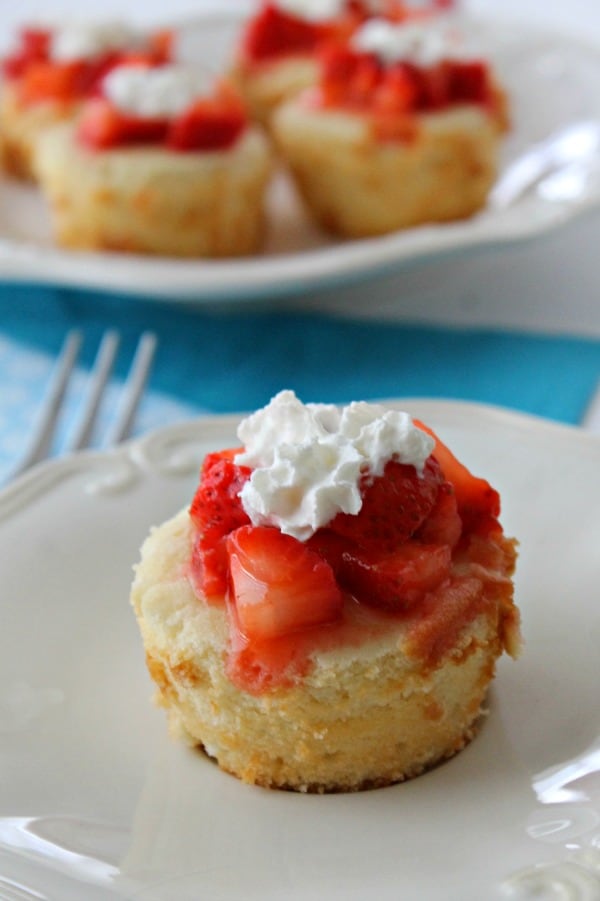 Growing up in a house with six kids and my parents, things were always a little crazy. One of the places we liked to hang out in was the kitchen. Even now when we go back to my mom's we always seem to end up there. Its a way for us to talk and just be together and sharing laughter and memories while we bake and cook the foods that we love to share with each other.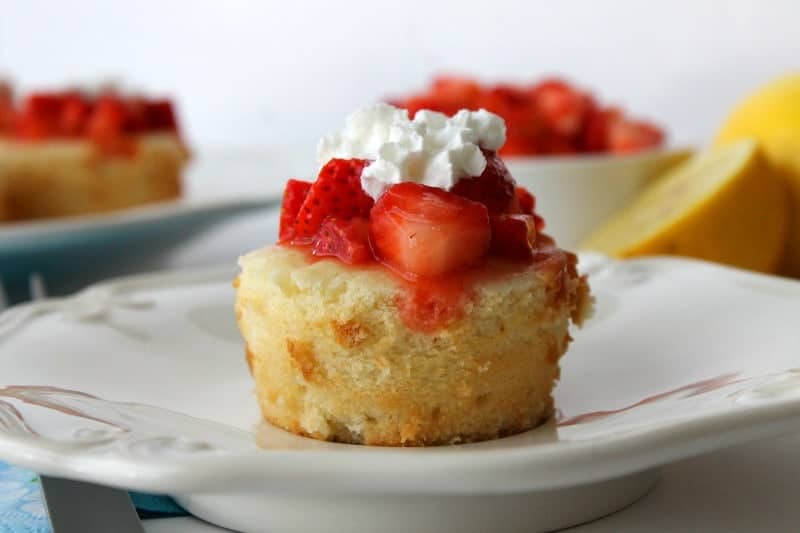 There are certain family recipes that my mom has passed down to us that we normally make the exact same. Pound cake with strawberries is a must, especially when my brother comes to visit. And normally we need two when he is around! But no one makes it like mom can! For Mother's Day since I can't be with my mother this year I thought of recreating one of her most famous recipes (in our house).
What I did with this recipe though was add my own spin to it. I decided to make it lemon flavored. I also decided to make them into little cups. They are perfect mini desserts that bake up in about 23 minutes. I never thought I could have pound cake in less than 30 minutes! That is my kind of treat!
So have a wonderful Mother's Day Mom!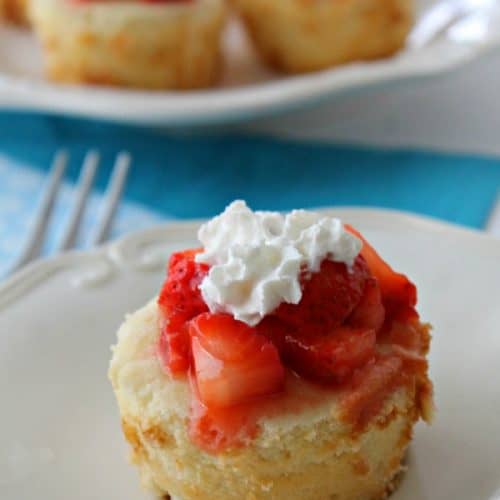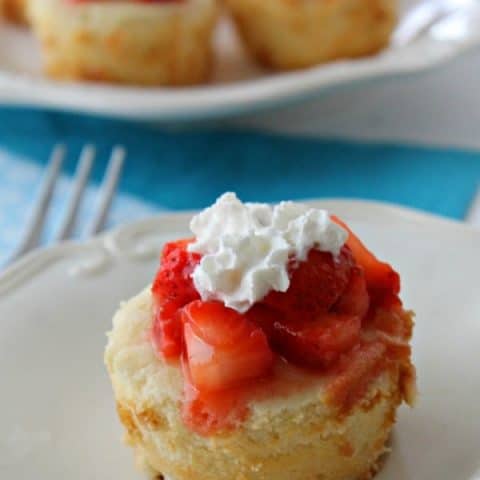 Lemon Pound Cake Cups with Strawberries
Kick off strawberry season this spring with these Lemon Pound Cake Cups with Strawberries!
Ingredients
1 stick Country Crock
1 1/2 cups sugar
2 eggs
1 1/2 cups all purpose flour
1/4 tsp baking soda
1/4 tsp salt
1/2 cup sour cream
4 tablespoon lemon juice
2 pound strawberries, lulled and diced
2 teaspoon lemon juice
4 teaspoons sugar
whipped topping, optional
Instructions
Preheat oven to 325. Spray 2 12 cup muffin pan with non stick cooking spray or line with cupcake liners.
Cream butter and sugar together in mixer.
Add one egg at a time, mixing well between each one.
Sift flour, soda and salt together.
Add about 1/2 cup of flour to mixer. Then alternate with about 1 tablespoon of sour cream till all is incorporated.
Add lemon juice.
Using 1/4 cup evenly distribute in muffin pan.
Bake for 23 minutes. Cool for about 5 before you release your cake from your pan.
For strawberries: mix with 2 teaspoons lemon juice and 2 teaspoons of sugar. Top cake with 1 tablespoon of strawberries.
Add whipped topping and ENJOY!