So I have been making a LOT of cookies over the last month. And I have found that certain tools I have really help me make the perfect cookie and today I wanted to share them with you some Last Minute Gift Ideas for the Cookie Lover. You could make a gift basket of some of these items and give to a friend or loved one or all of them! Maybe they will even make you cookies as a thank you!!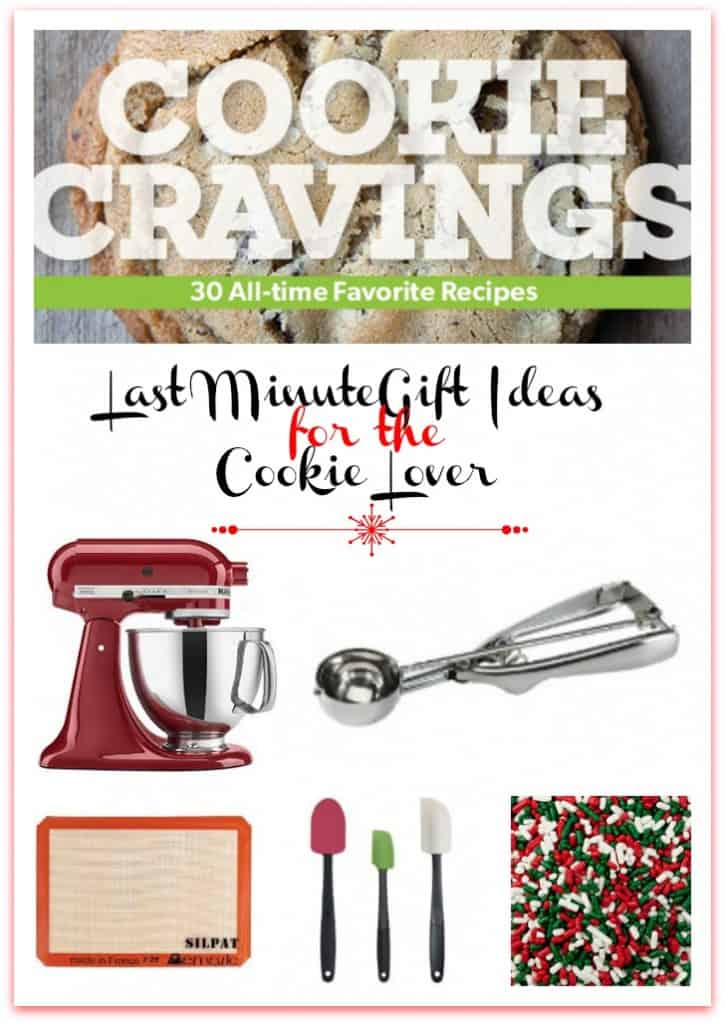 Each item is essential in my house and when making any cookie recipe here on the blog so I highly recommend each product! I think these items would be awesome in a gift basket or as individual gifts!
A cookbook. Cookie Craving: 30 All-Time Favorite Recipes. Sometimes you won't know where to begin when it comes to making cookies or holiday treats. I downloaded this cookbook when it came out from fellow blogger Maria at Two Peas and Their Pod. Definitely a book worth having. Maria is the master at cookie making so you don't want to miss these recipes from the top notch maker!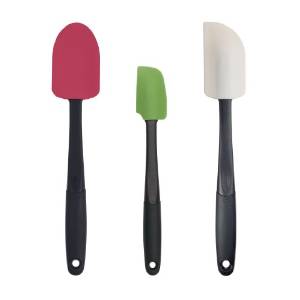 A good spatula! I asked my daughter what she thought would be essential in cooking making since she helps me so much with them and she suggested a spatula! I am liking her choice!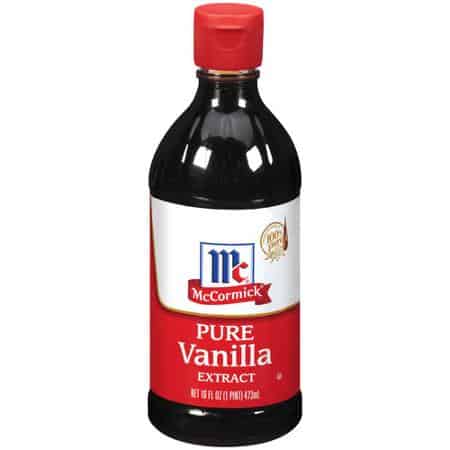 Vanilla Extract. For a long time I wouldn't buy vanilla because I couldn't afford it so I would just leave it out of recipes. But I must honestly say that having vanilla in my cookies makes a difference to my taste buds and in general the cookie overall.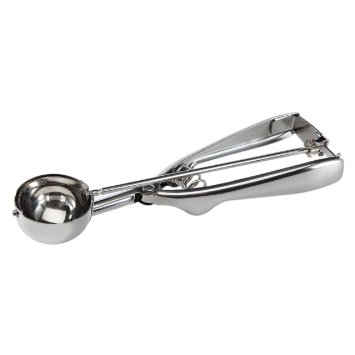 A cookie scoop. I have always been the one who used two tablespoons to scoop out cookie dough until recently. My hubby asked how could I make the cookies more uniform looking? I have always said a cookie scoop would do the trick. Finally I have one and I LOVE it! My cookies all come out uniform looking and have that lovely round look to them!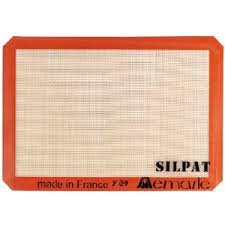 A Silpat. This year I had the chance to receive and review a Silpat and seriously I know don't feel so bad about using so much paper or cooking spray. The Silpat is reusable. You just need to wash it and store it flat till the next time!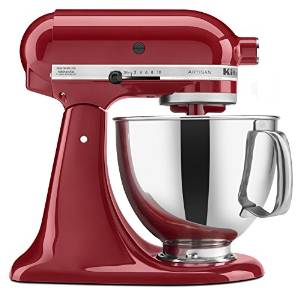 A KitchenAid Mixer. Now this is a big one but I must say it. It has made my baking endeavors in the kitchen much easier. From whipping eggs, to creaming butter to mixing dough. This machine was a big splurge for us but if you want to make a lot of cookies or other things you need the best!
Butter. I know you are like what? Butter? I have found that having good butter will make a world of difference in your cookies. Butter tends to hold the cookies together a little better and makes them not spread so much.
What's on my wish list?
A new cookie sheet!
Sprinkles for days!
This cookbook!
Blogger Disclosure:
Posts may include links to my affiliate account at Amazon.com, and The Bitter Side of Sweet earns a few cents on the dollar if readers purchase the items I recommend, so thanks for supporting my blog when you shop at Amazon!
Need some cookie inspiration? Here you go!
Hershey's Chocolate Peppermint Cookies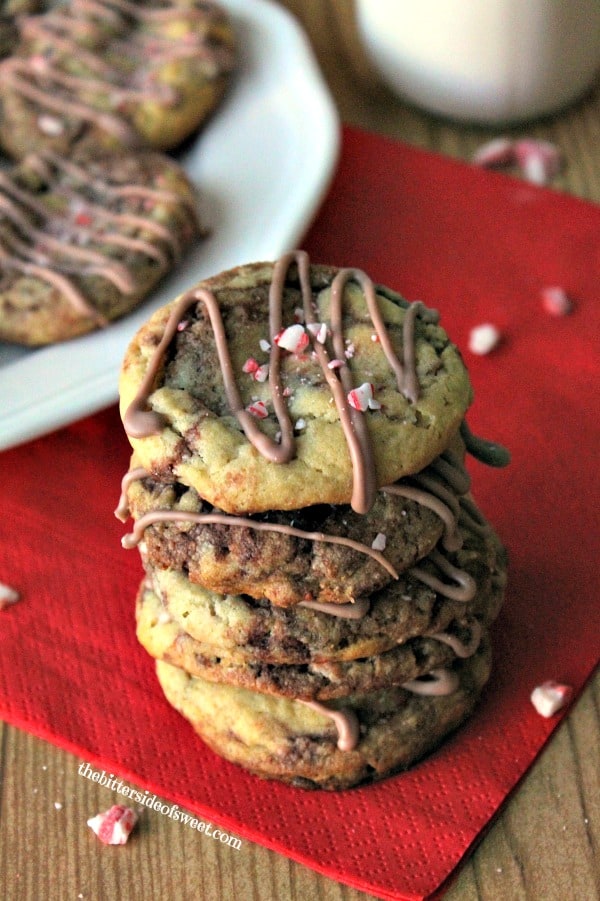 Chocolate Hazelnut Caramel Cookies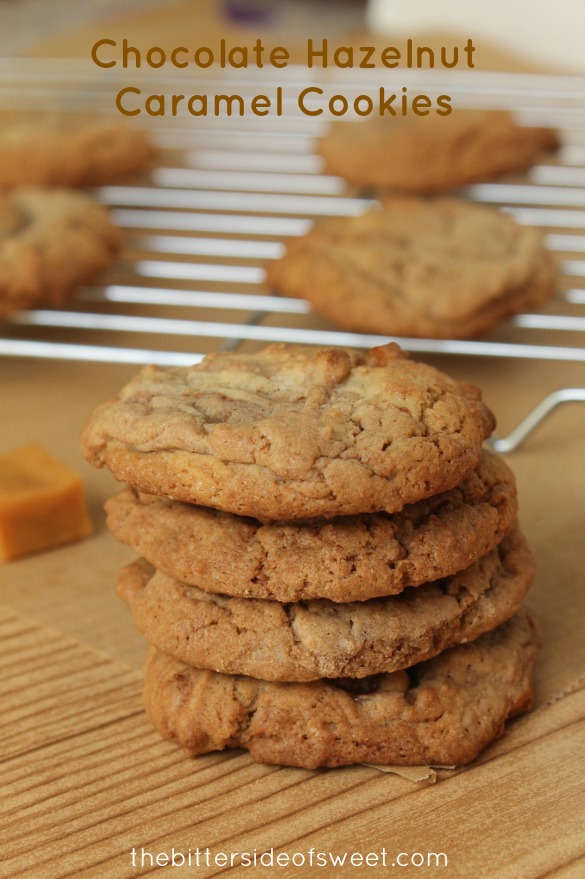 Apricot Almond Butterscotch Cookies