Today I am revealing my submission for the Great Food Blogger Cookie Swap and presenting you with these Hershey's Chocolate Peppermint Cookies!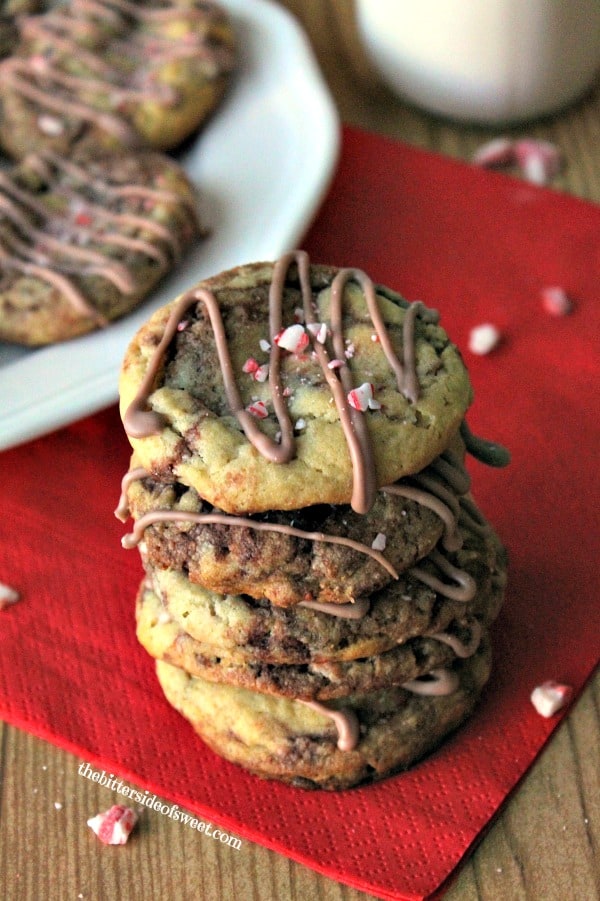 I have heard about the Great Food Blogger Cookie Swap for a couple of years now and this years was the first chance I got to participate! It was so fun making cookies, packaging them up and sending them off on their way. What was not fun was the post office letting you pay for a two day shipment and finding out that in fact they did not arrive in two days.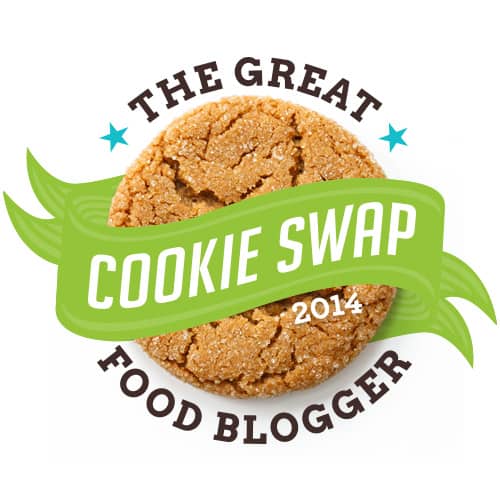 Anyways, what is this cookie swap that I am talking about? Well a couple of bloggers Lindsey from Love and Olive Oil and Julie from The Little Kitchen started this cookie swap back in 2011. Basically you bake three dozen cookies and ship them off and three different bloggers send you a dozen cookies. The best part is that they collected a small donation from each blogger that went to with Cookies for Kids' Cancer, a national non-profit organization committed to funding new therapies used in the fight against pediatric cancer, which claims the lives of more children in the US than any other disease.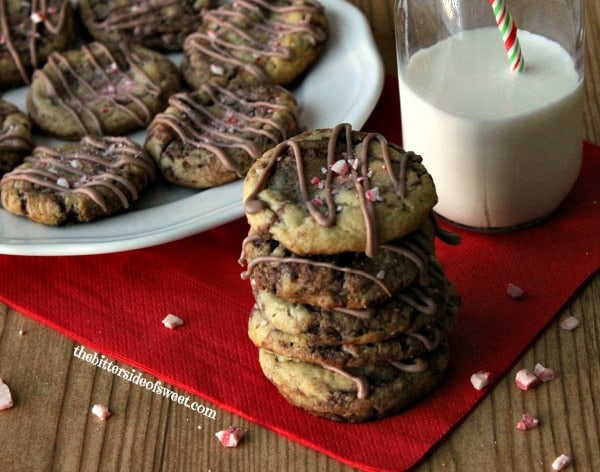 So non the less I was more than happy to participate! I received cookies from Julie from White Lights on Wednesday, Annie from Annie One Can Cook and Gin from Gin's Kitchen!
Striped Shortbread from White Lights on Wednesday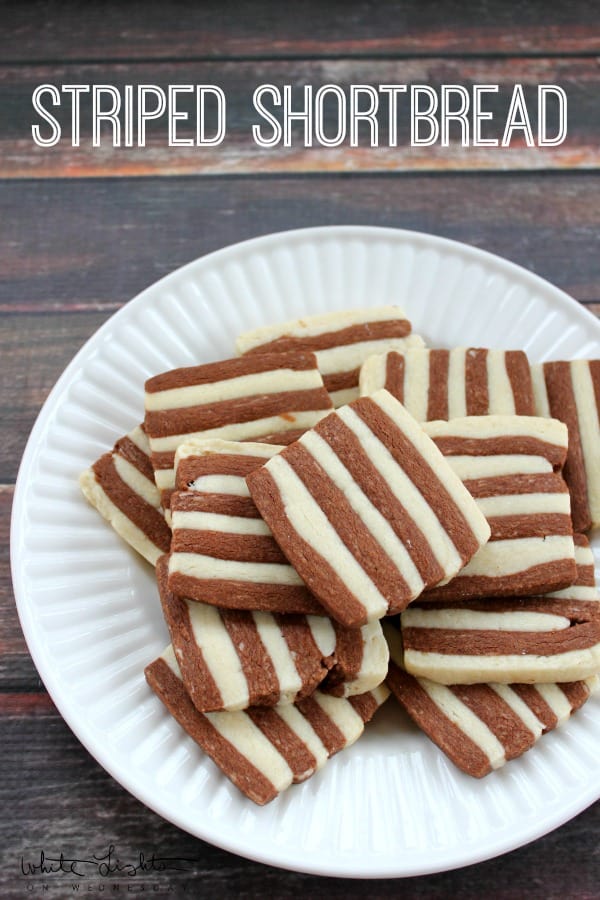 My cookies that I sent off were these Hershey's Chocolate Peppermint Cookies! ENJOY!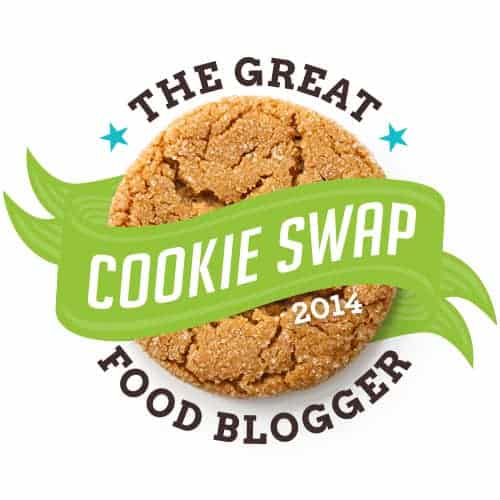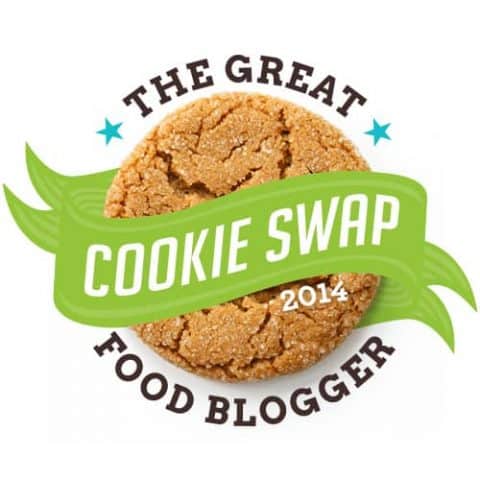 Hersheys Chocolate Peppermint Cookies
Ingredients
COOKIES:
7 tablespoons unsalted butter
⅓ cup brown sugar
⅓ cup white sugar
½ teaspoon vanilla extract
1 egg
1½ cups all purpose flour
½ teaspoon baking soda
1/4 cup peppermint chips
3 tablespoons Hershey chocolate spread
DRIZZLE:
2 ounces Candiquik
1 teaspoon Hershey's chocolate spread
Instructions
Preheat oven to 375 degrees. Prepare two cookie sheet pans with silpat or parchment paper.
In mixer add butter, brown sugar, and white sugar. Mix till creamy.
Add egg and mix till creamy. Add vanilla extract and continue to mix.
In separate bowl combine flour and baking soda.
Add flour mixture to mixing bowl and continue to mix.
Stir in peppermint chips.
Swirl in chocolate spread
Using two tablespoons scoop out mixture and drop onto cookie sheets.
Bake for 9 to 11 minutes or until golden brown. Cool.
In a microwavable bowl melt Candiquik for 30 seconds or until completely melted. Stir in cherry vanilla flavoring and drizzle over cookies. ENJOY!