Gluten Free Pesto Pasta Bake is the perfect pasta for those who have a gluten free diet and who love lots of cheese!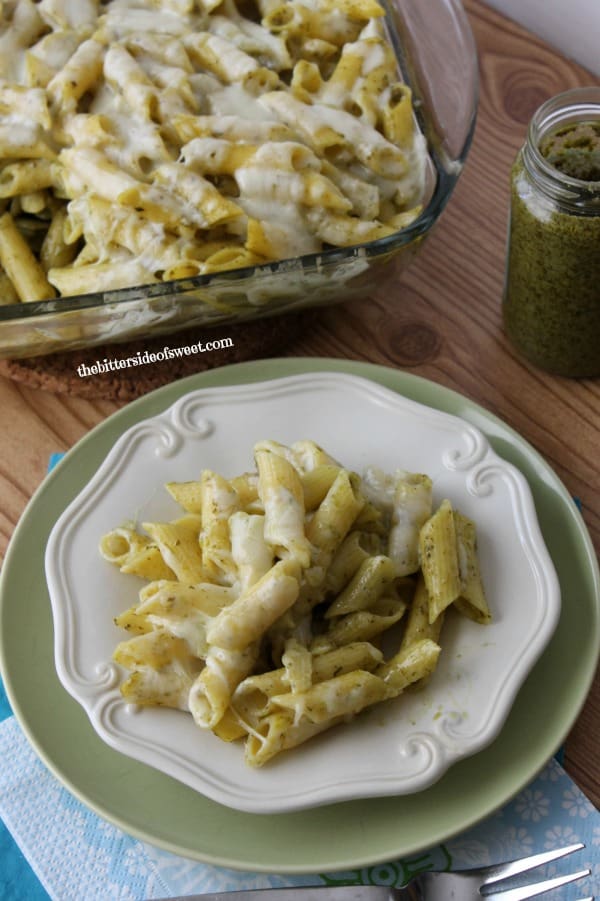 I never thought of cooking anything gluten free before until last July when my nephew came to visit from Italy. It took some adjustment but for 10 days it helped me go outside of my box when it comes to cooking. I even cooked these cupcakes for him while he was here.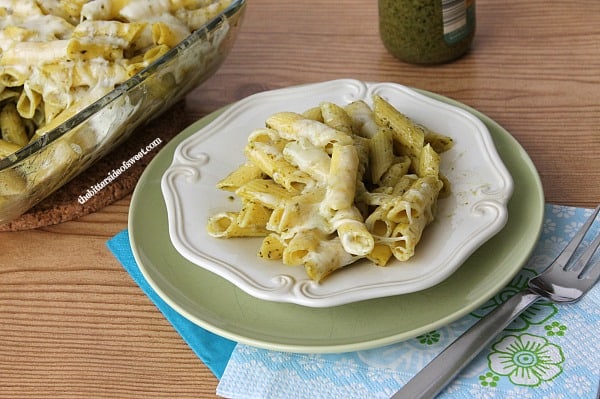 So last week I cooked a meal for a family in our church. I run a ministry called Meals Outreach Ministry. We help provide meals for members who may not necessarily have family close by or a support group around them. When I called the family on the phone, they said "it may not be so easy, we need a gluten free meal." I said, No problem! I can handle it! So I ran to Aldi's because they now carry a great selection of gluten free products for a minimal cost. I grabbed pesto, pasta and cheese! A great tasting meal that is ready in less than one hour! ENJOY!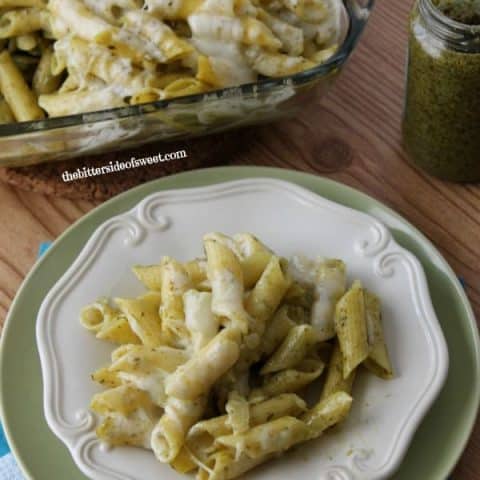 Gluten Free Pesto Pasta Bake
Easy gluten free pesto pasta bake ready in 30 minutes!
Ingredients
16 ounces gluten free penne
2 tablespoons gluten free pesto
8 ounces mozzarella cheese
Instructions
Preheat oven to 350º. Prepare 9 X 13 glass baking dish. Spray with non stick cooking spray (make sure it is gluten free).
Cook pasta according to package. Drain and place in large bowl.
Add pesto to the pasta and stir till completely coated.
Add half the pasta to your baking dish. Sprinkle half the cheese over the pasta.
Pour remaining pasta into the your baking dish. Sprinkle with remaining cheese.
Bake for 20 minutes or until completely melted! ENJOY!