Happy Tuesday! As a way of celebrating this week I made Funfetti Waffles for you!!!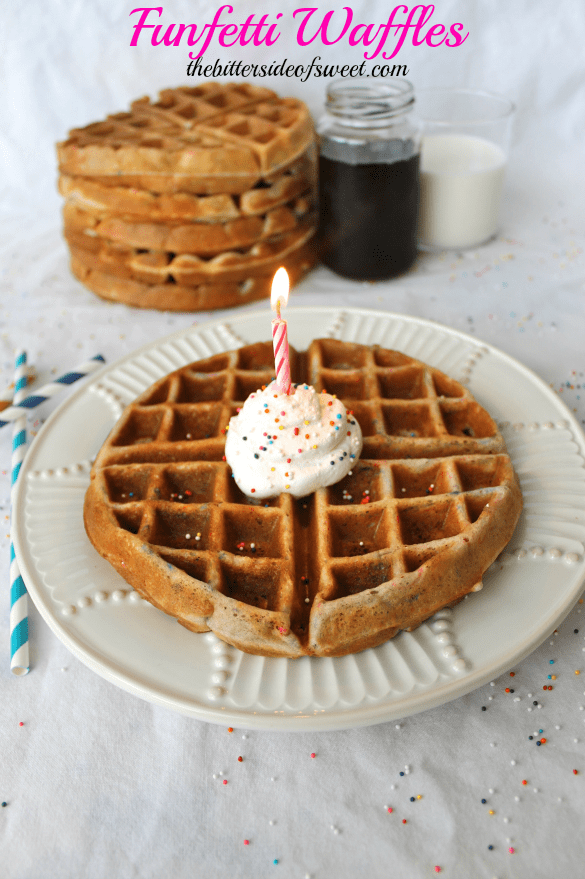 I am so glad you could join me today. I do not normally post on Tuesdays but you see today is my birthday and I wanted to share it with you!!!! And of course it had to be something Funfetti!!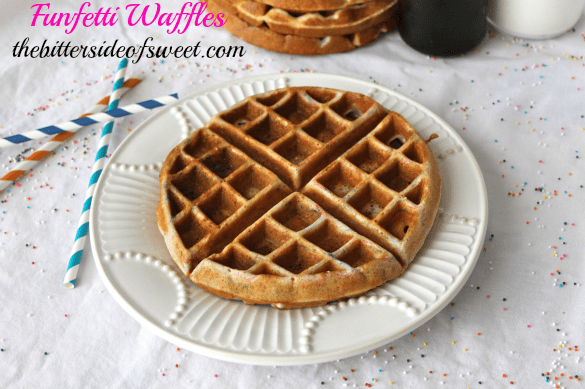 What is even better is that I get to share this day with this girl!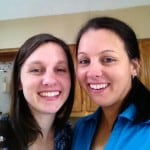 Yep that's right she is my twin! If you follow me on Instagram a while ago I posted a picture of us together. We do not get to see each other often but it is nice when we finally do! Happy Birthday Sis!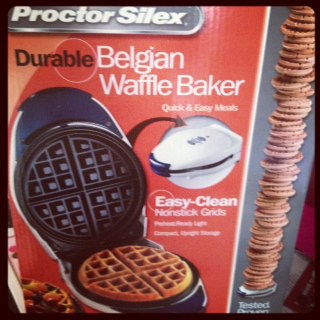 So one of my friends got me this waffle maker for my birthday, I was pretty excited about this one. I love waffles but never get to eat them so now I am so glad I can whip them up anytime I want! I tried out a couple of recipes before I decided on the exact one that I thought worked well for me. Ashton over at Something Swanky said it best! Either you are on Team EggWhites or you are on Team-I-refuse-to-whip-my-egg-whites-for-waffles.
Well I tried whipping the egg whites first. I'm just going to say it. I didn't like it. It was too much work for honestly not a tasty waffle. So today I tried it Ashton's way and I've decided I am on Team-I-refuse-to-whip-my-egg-whites-for-waffles.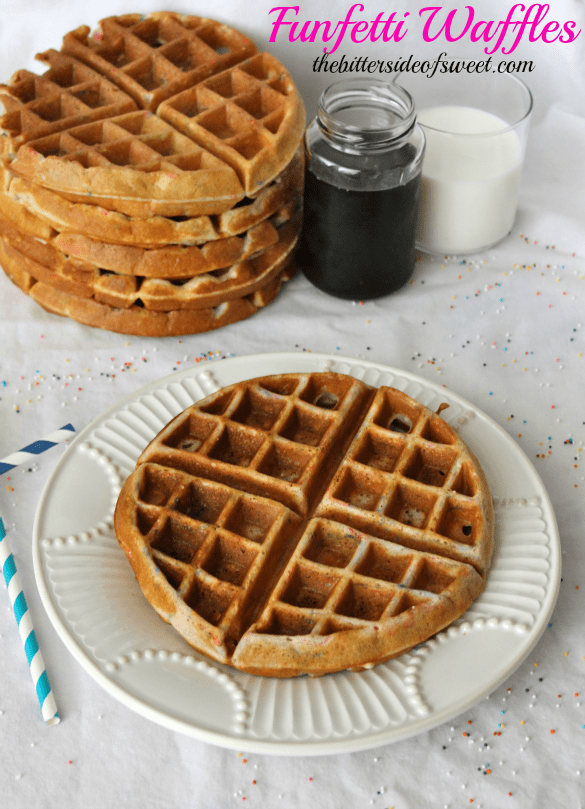 Let me tell you this is a one bowl recipe! Yes! Awesome! You put this together in like 2 minutes. And can have a whole batch of waffles done in like 15 minutes. (Depending on your machine) What was even better about these Funfetti Waffles is that the recipe makes 7 fluffy waffles. ENJOY!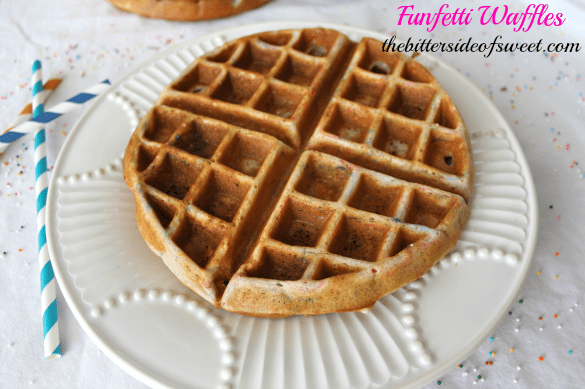 Want to connect more with TheBitterSideofSweet? Follow at:
Facebook | Bloglovin | Pinterest | Instagram | Google+
Funfetti Waffles
A fluffy waffle made with cake mix and greek yogurt to give you a Funfetti breakfast!
Ingredients
1 cup all purpose flour
1 cup funfetti cake mix
2 tablespoons corn starch
2 tablespoons sugar
1 tablespoon baking powder
1/4 teaspoon salt
2 eggs
1 3/4 cup milk
6 oz vanilla greek yogurt, I use Chobani
2 tablespoons of rainbow sprinkles
Instructions
Preheat your waffle iron.
In large bowl combined all ingredients except the sprinkles and mix together till you have a smooth batter.
Mix the sprinkles after the batter is mixed together.
Using cooking spray grease your waffle iron between each use.
Pour 3/4 cup of batter into the waffle iron.
Cook for 3 minutes and 45 seconds.
Serve warm and ENJOY!
Notes
***I tested the cooking of this batter using different times. First I tried with 3 minutes and 30 seconds, which was not done enough for me. Then I tried 4 minutes and it was too done. I really think the timing will depend on your own personal waffle iron.***
Want more FUNFETTI? Here you go!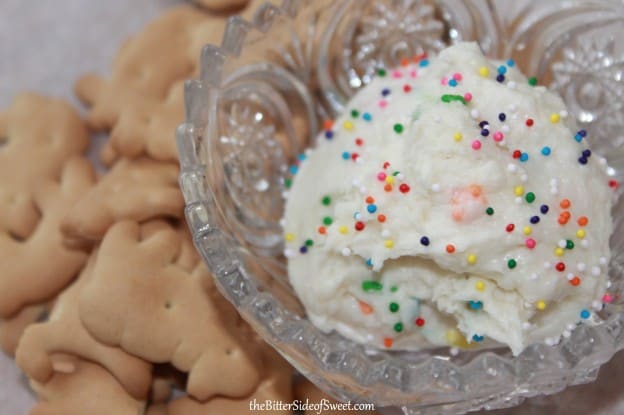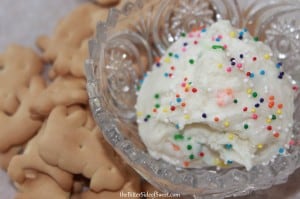 Funfetti Cake Mix Granola Bars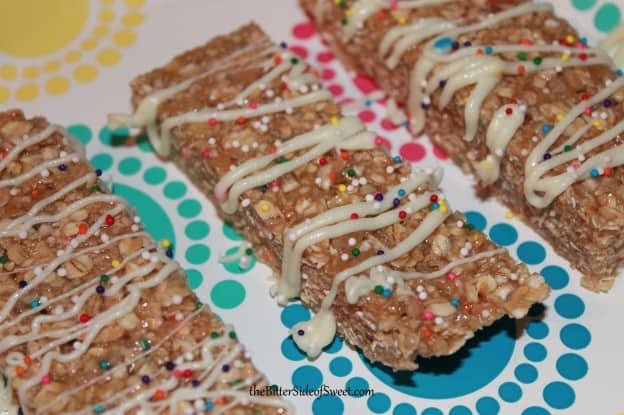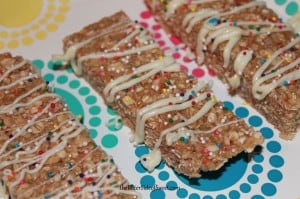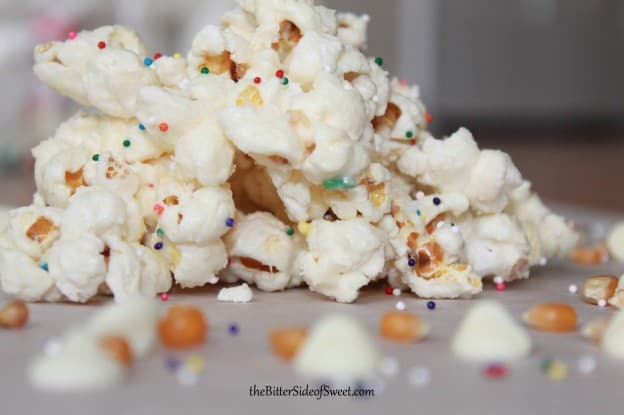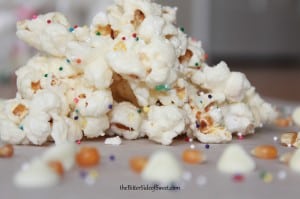 This recipe may be linked at these sites.