This Creamy Lemon Pepper Chicken Spaghetti is a 30 minute meal that is perfect for a busy night or Sunday Supper with the family!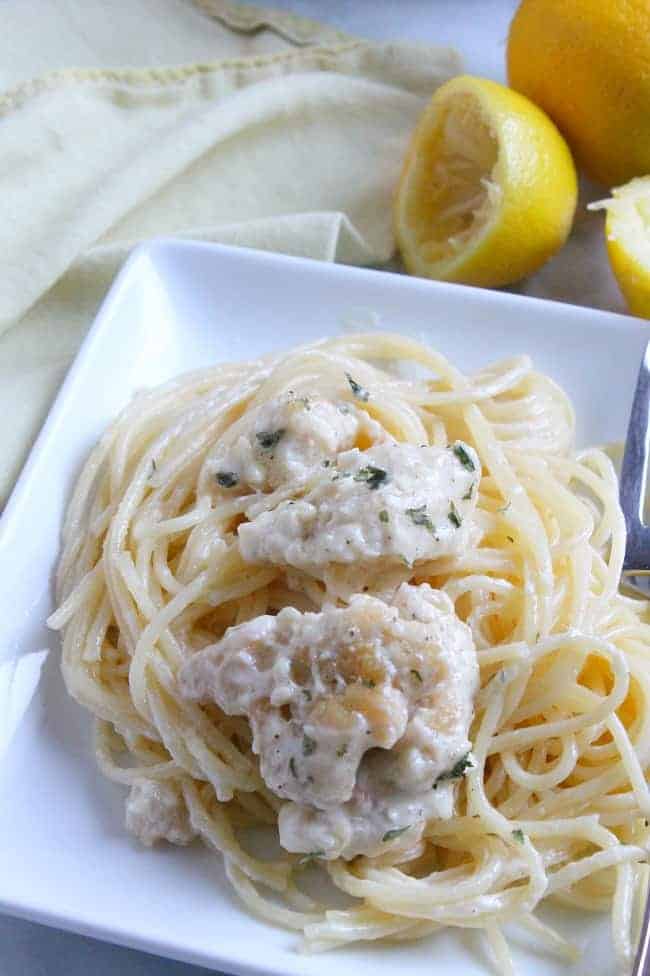 Happy New Year guys! This is my first post since we have entered 2018! This week I am bring you a super simple meal that is going to feed your family in about 30 minutes! You won't believe how delicious it is!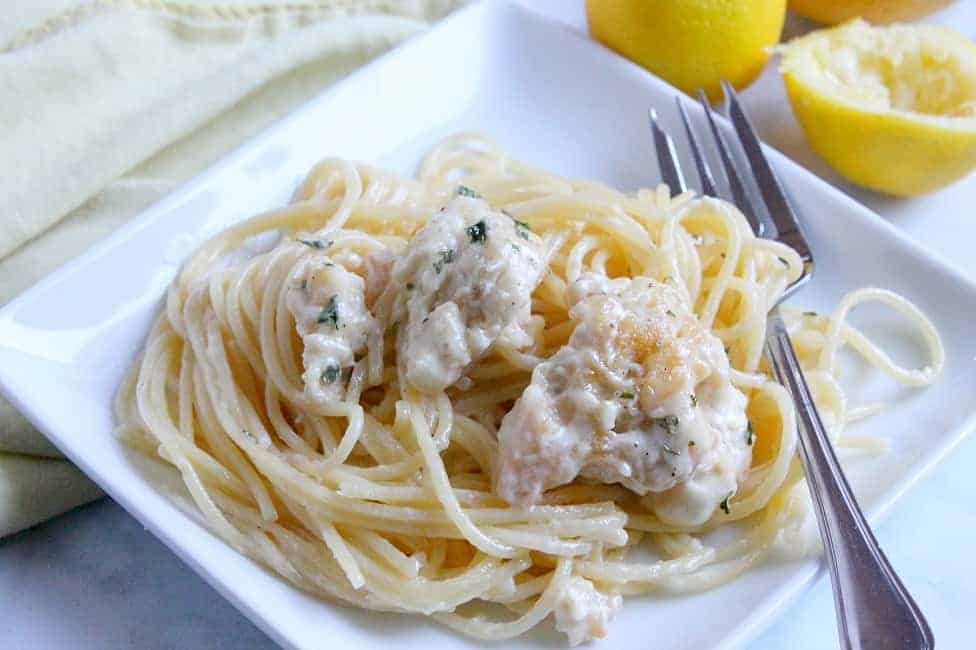 Because feeding my family good hearty meals are important to me I spend the weekend doing a lot of meal prep so that during the week when it gets chaotic I have some food ready to go!
I feel like most of our days are typical Sunday Suppers because we make it a priority to have dinner together every night. But that is not always the case for everyone.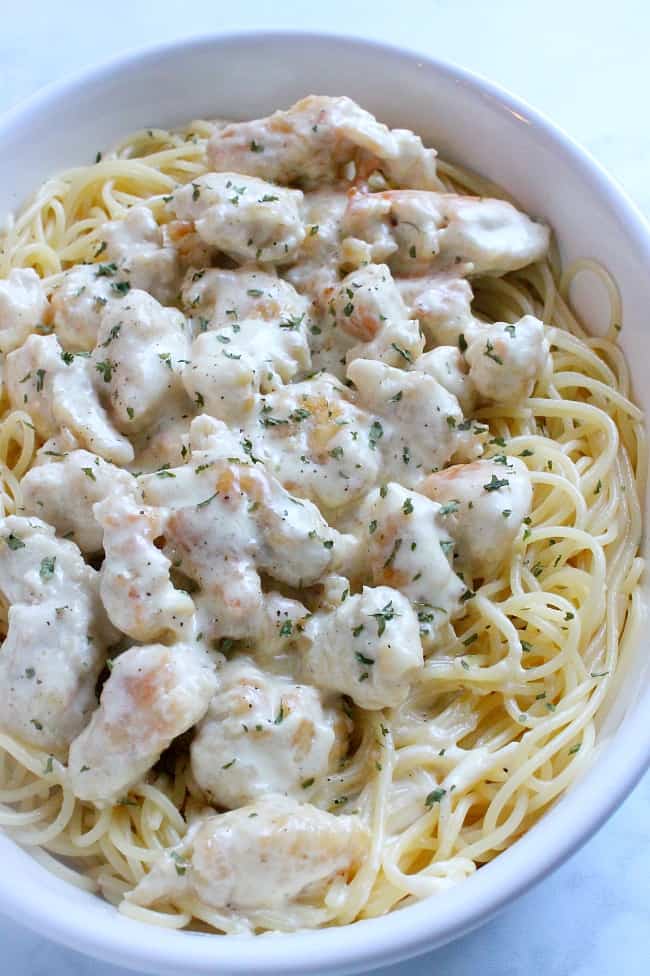 I work from home to it is easy for me to cook during the day but most are working full time and just have no time.
How about making it a priority on Sunday or at least one day a week! Get your family together, cook a meal and just be with each other. It is so heart warming when we've been around the table with the kids laughing and talking! I encourage you to take the Sunday Supper Pledge! ENJOY!
Don't forget to check this week's host website, Christie from A Kitchen Hoor's Adventures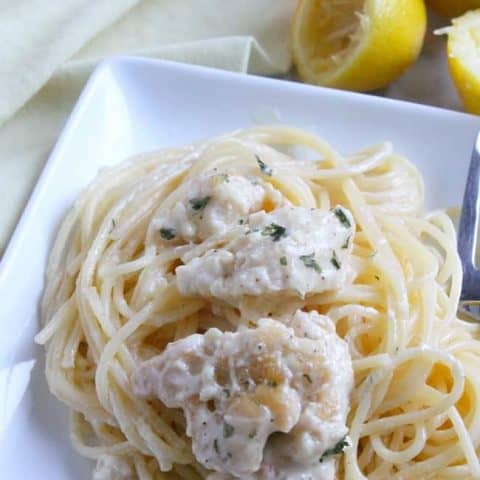 Creamy Lemon Pepper Chicken Spaghetti
Ingredients
8 ounces spaghetti
1/2 cup olive oil or enough to cover the bottom of your pan
1 pound chicken tenderloins, diced
1 cup flour
2 teaspoons black pepper
1/2 cup lemon juice, about the juice from 2 lemons
1/2 cup heavy cream
1/2 cup chicken broth
1 teaspoon black pepper
parsley for garnish
Instructions
Cook spaghetti according to package, set aside.
In the meantime add olive oil to medium pan. Preheat on medium heat for 3 minutes.
In small bowl add chicken. Sprinkle with flour and pepper. Mix till chicken is coated.
Add chicken to olive oil. Cook on one side for 3 minutes.
Turn and cook for an additional 5 minutes.
Add lemon juice, cream and broth. Allow to cook for 5 minutes on medium low heat.
Pour over pasta, mix and serve. ENJOY!
Sunday Supper Recipes
Super Sunday Entrees
Sweet Sunday Desserts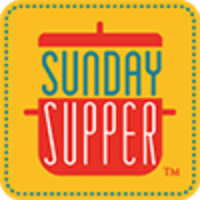 The Sunday Supper Movement is committed to bringing our readers delicious recipes that encourage them to gather and eat together around the family table. Search for your favorite ingredients on our Sunday Supper website. Also check out the Sunday Supper Pinterest boards for plenty more ideas and inspiration.