Simple and easy 20 minute Creamy Adobo Chicken! Dinner doesn't get much easier than this!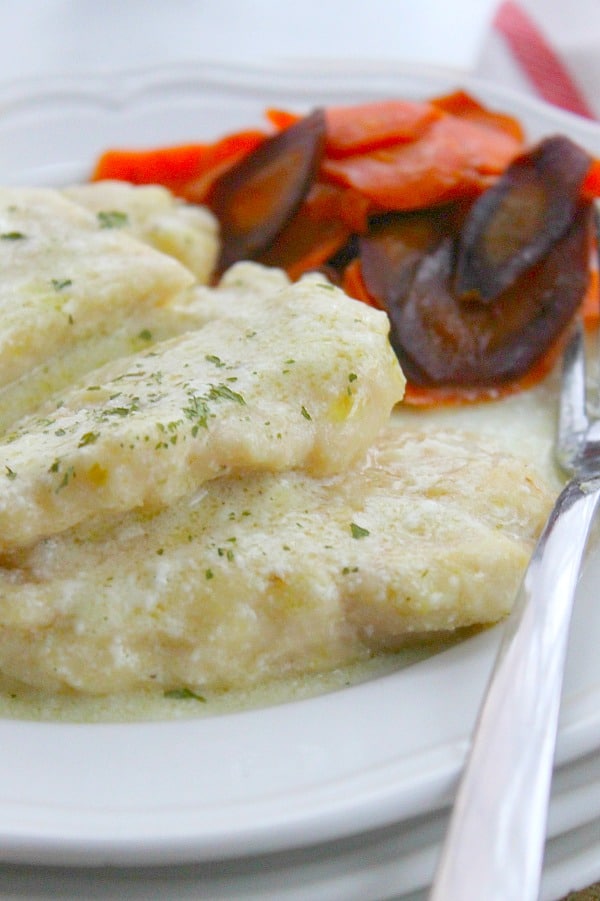 Twelve days. Twelves day is how long my 5 year old was sick. Eleven of those days she ran a fever.
It all started with her waking up late one Saturday morning and a sore throat and her not wanting to eat her pancakes. Little did I know it was going to go south pretty quickly!
My daughter, Giulia ended up with walking pneumonia. Those twelve days were like the worst ever!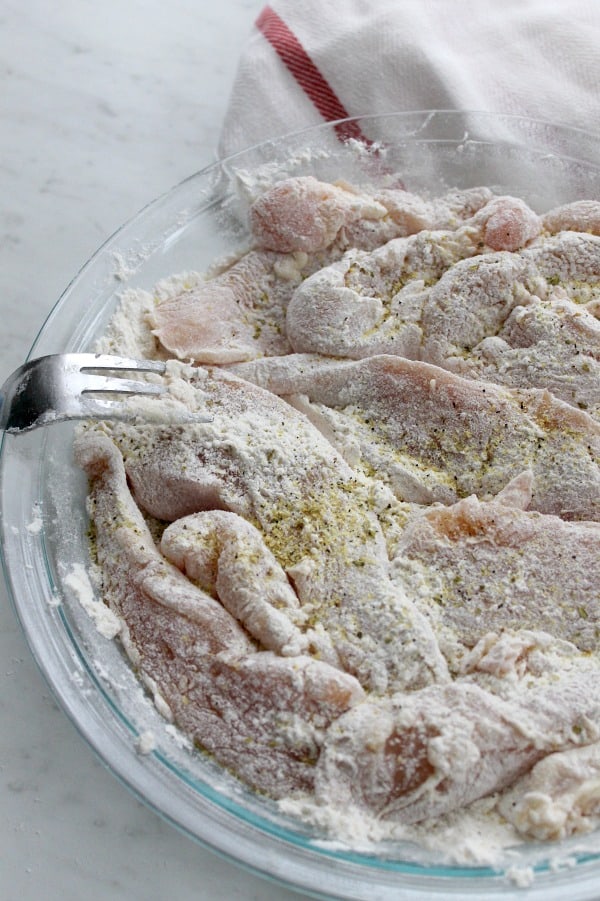 Our poor baby had to take a different kind of antibiotic that didn't taste the best.
She had to take 30 doses. We bribed, begged and pleaded with her to get those 30 does down. She is such a trooper because she did it!
Giulia also had to get an antibiotic shot in her leg because the other medicine was just not cutting it. I felt so bad for her! It was seriously very hard to watch.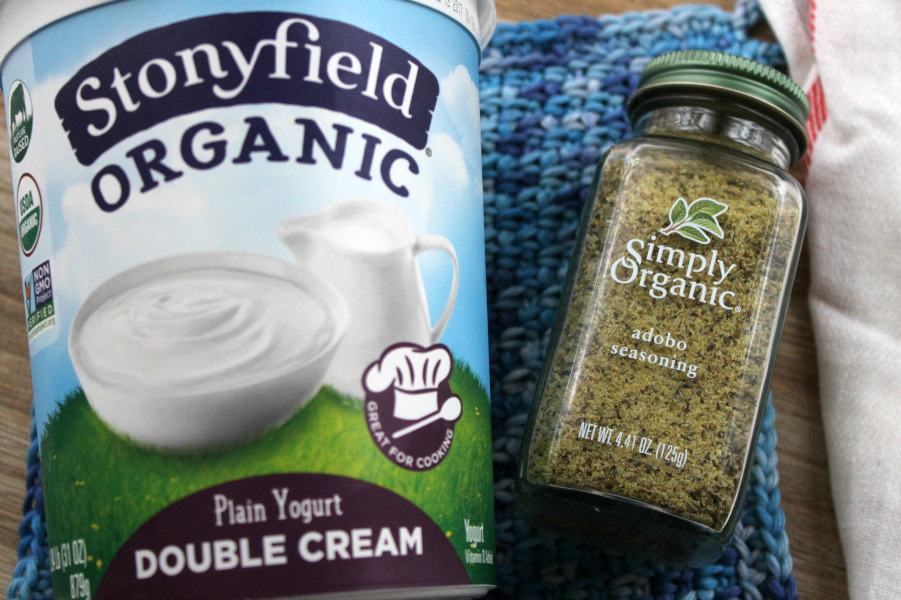 This creamy adobo chicken was just the right dish I needed in order to get dinner quickly on the table and not have to worry about standing over a stove for too long.
This was my first time using adobo seasoning and I LOVED IT! Simply Organic sent me some samples to try out and this is now my new favorite spice!
I wonder if I could get away with serving it on pizza! I may have to try that!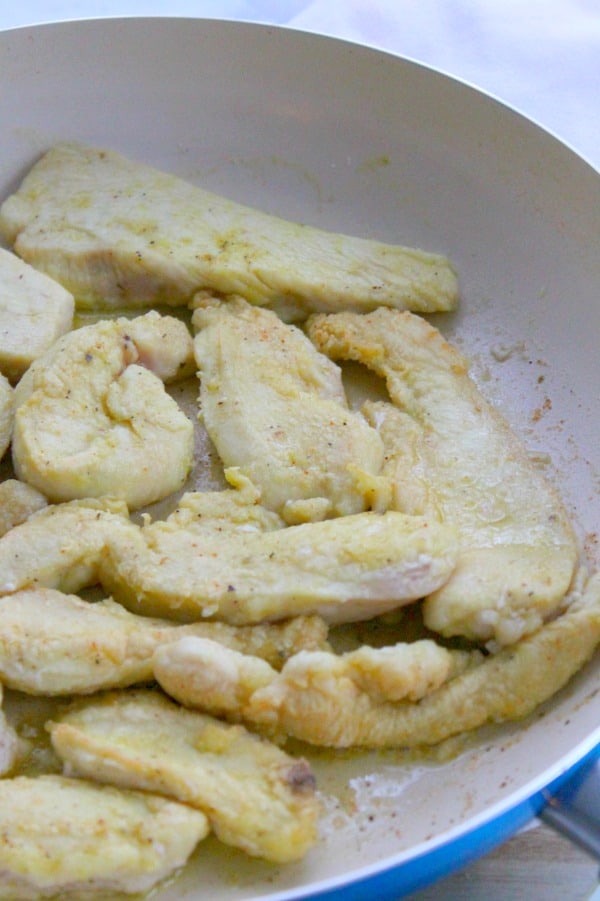 HOW TO MAKE THIS CHICKEN:
In order to make this chicken all you need is 2 chicken breast, olive oil, 1/2 cup milk, 1/2 cup Stonyfield Double Cream Plain Yogurt, and adobo seasoning!
I sliced my chicken breast up into small tenderloins so the chicken cooks a lot faster. Make sure you serve this immediately because the cream will start to separate from the olive oil!
 I served the chicken along side of these easy cooked carrots for a complete meal! ENJOY!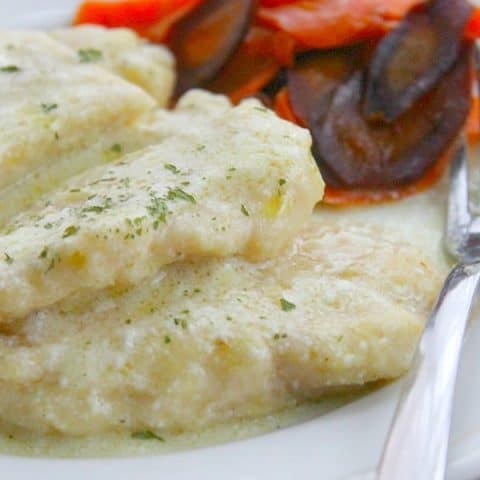 Creamy Adobo Chicken
Ingredients
1/3 cup olive oil
2 chicken breast, thawed
1 cup flour
1 tablespoon Simply Organic Adobo Seasoning
1/2 cup milk
1/2 cup Stonyfield Double Cream Plain Yogurt
salt for taste
Instructions
Heat the oil in a medium sized skillet over medium-high heat.
Slice chicken breast into small tenderloins.
Mix together flour and adobo seasoning in medium bowl. Toss tenderloins in flour mixture.
Place chicken into skillet and cook for two minutes. Turn and cook for an additional 2 minutes.
In separate bowl mix milk and yogurt together. Stir.
Pour into skillet over chicken.
Allow chicken to continue to cook over medium heat for 15 minutes or until internal temperature reaches 165 degrees F.
Serve warm and ENJOY!