Easy to make, easy to eat  Cinnamon Croissants!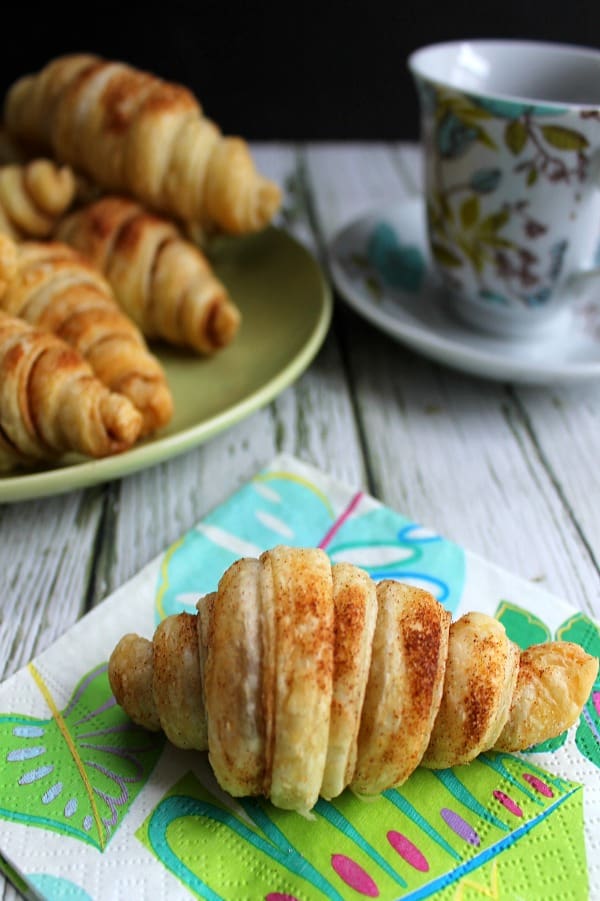 UPDATED: Recipe originally shared at Princess Pinky Girl! Make sure to hop over to see more pictures of the process and some great recipes!
Hope you guys are having a good week! It has gone by super fast. We had a snow day and a two hour delay so the kids have been home more than expected!
Also this week I am making desserts and more desserts for a dinner at church for 200 guest! Yikes, wish me luck that everything goes smoothly!
Now about these croissants. I have been thinking about these and looking up on the internet on how to make them. Finally I did it while the kids were home.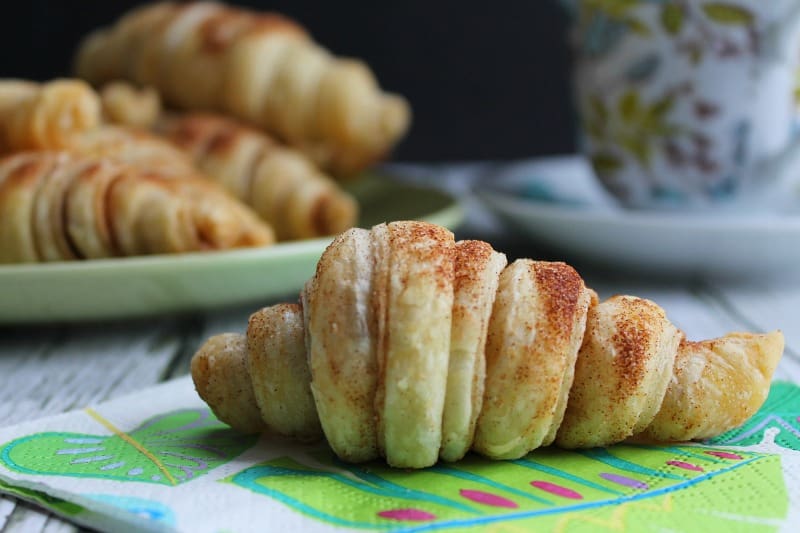 It was super easy but it took me two tries. The first time my rolls were not tight enough and i had croissants opening left and right. So I went back to the drawing board, looked up some more tips on the internet and this is how they came out!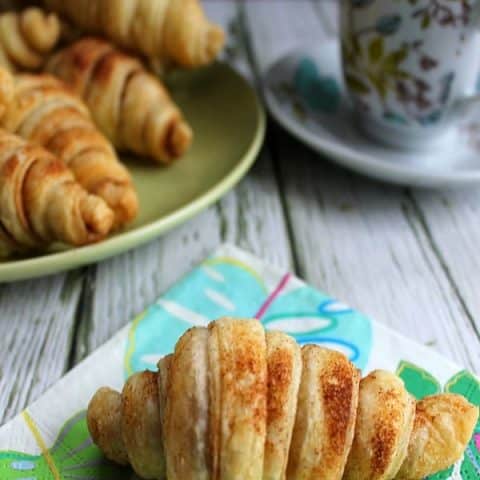 Cinnamon Croissants
Ingredients
1 sheet puff pastry, thawed
2 tablespoon butter, melted
2 tablespoons sugar
1 tablespoon cinnamon
Instructions
Preheat oven to 350 degrees. Line cookie sheet with parchment paper.
Roll out puff pastry and cut into 10 long rectangles.
Brush with butter. Reserve some to brush on top of croissants.
Combine sugar and cinnamon.
Sprinkle onto pastry. Reserve some for sprinkling on top of croissants.
Roll each croissant.
Brush the tops of with butter. Sprinkle with remaining sugar mixture.
Bake for 22 minutes.
Allow to cool for 3 minutes. Serve and ENJOY!
 Recipe adapted from Gimme Some Oven
I am working on some variations, what flavors would you like to have?