This shop has been compensated by Collective Bias, Inc. and its advertiser. All opinions are mine alone. #LeggoMyEggo #HearTheNews #CollectiveBias
Thick and fluffy waffles made into this delicious Chocolate Hazelnut Orange Waffle Cake!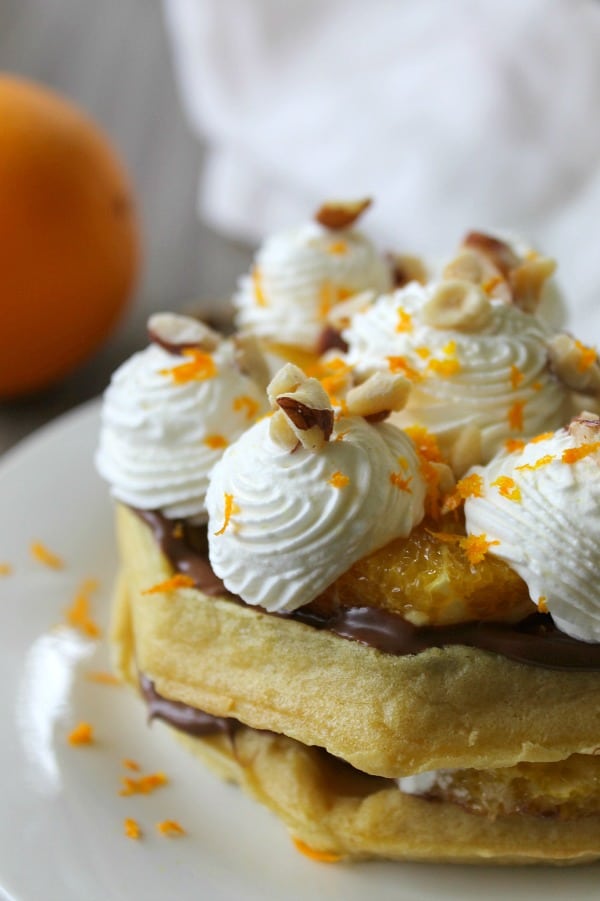 Hey hey all! I am finally back from my awesome trip to Italy! I promise I will get around to sharing some delightful pictures with you! We had an amazing time and definitely some good eats! For the last few months I have shared with you a few recipes that were made with chocolate and orange and you guys I can't get enough!
The last time I was here I made individual chocolate orange tarts but this dessert/breakfast my friends is not one to keep to yourself! In fact I had this in mind to share with a special someone!
My hubby and I recently celebrated a special anniversary and this was definitely how I wanted to celebrate it! Can you image bringing this in for breakfast in bed? Or to finish a lovely meal off with something a little different!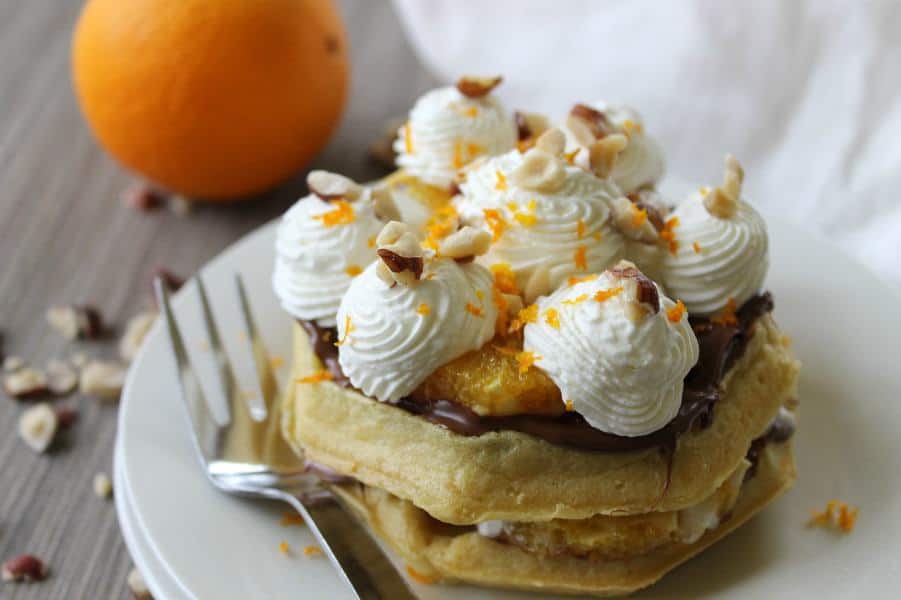 I decided to go a different route when making this waffle cake. The last time I made waffle cake, I tried this banana split waffle cake. This time I made it easy on myself and bought waffles from Walmart. I used Eggo Waffles which now has colors & flavors from natural sources! Which didn't make it hard for me to chose which ones I was going to pick out to serve. We loved Eggo Thick & Fluffy Original, they are like Belgian waffles, which I was happily surprised when I opened the box!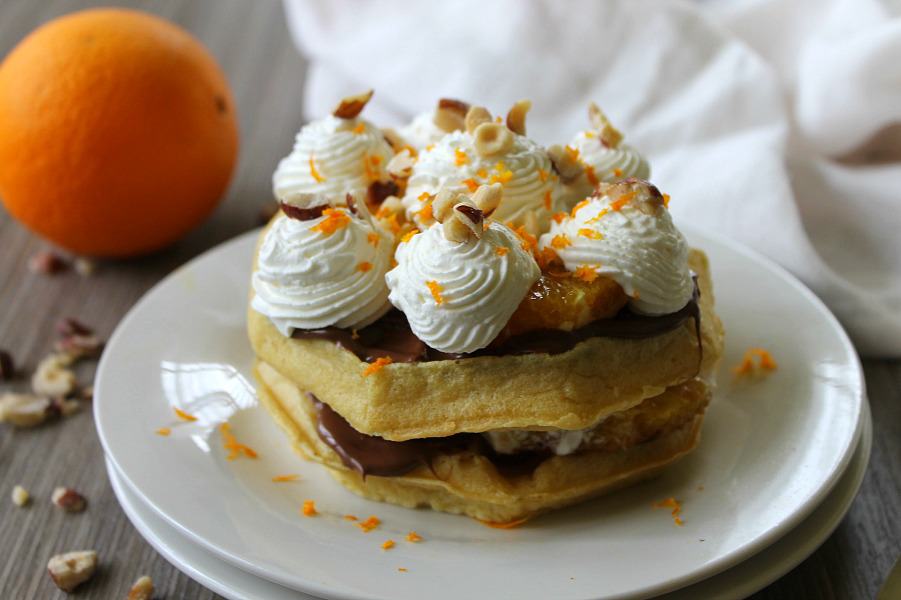 When making this Chocolate Hazelnut Orange Waffle Cake I decided to cook the oranges. I am not really sure if it was necessary but I personally think it brought out the flavor of the orange and made them super soft when biting into the cake. Also I highly recommend adding the whipped topping and zest on top because it gives it a special added touch to your waffle cake! ENJOY!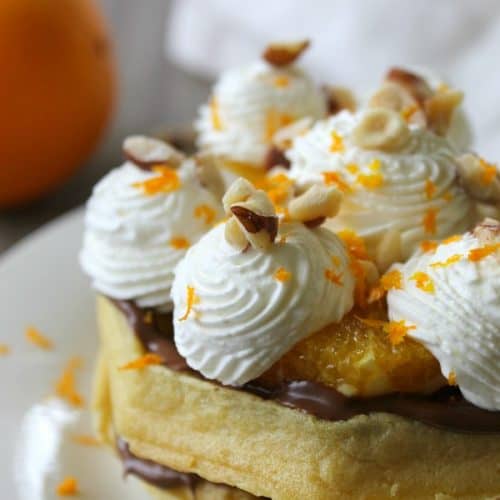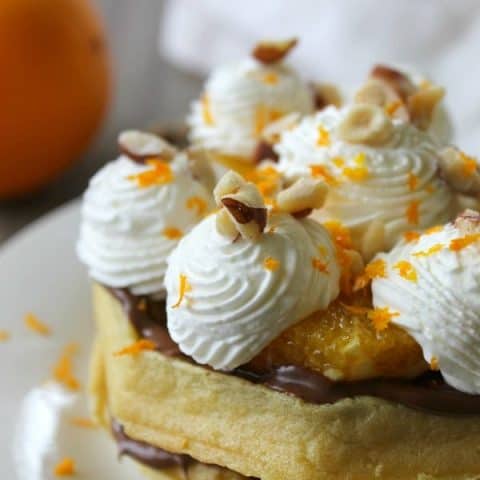 Chocolate Hazelnut Orange Waffle Cake
Ingredients
1 orange, peeled and sliced
2 Eggo Thick and Fluffy Original Waffles, toasted
1/2 cup chocolate hazelnut spread
whipped topping
1/4 cup chopped hazelnuts
orange zest
Instructions
Place orange in medium pan, cook over medium heat for 2 minutes, flipping after 1 minutes. Set aside.
Melt chocolate hazelnut spread in microwave for 30 seconds. Stir and set aside.
Place one waffle on plate. Add 1/4 cup chocolate hazelnut spread and spread over the waffle. Top with 2 orange slices.
Repeat with another layer of waffle, chocolate hazelnut spread and orange.
Top with whipped topping, hazelnuts and orange zest.
Serve and ENJOY!
Don't forget to check out this offer from ibotta! Earn $0.50 when you purchase any ONE Eggo® Thick & Fluffy Waffles variety, 6 ct. pack only at Walmart. Available while supplies last.