Easy Chocolate Cherry No Bake Cookies using steel cut oats and dried cherries!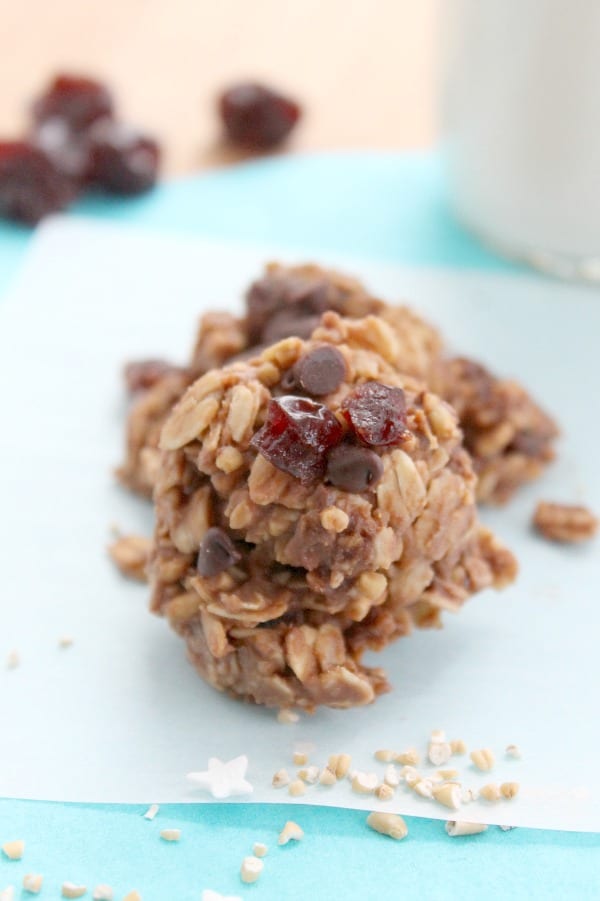 Hey all! I am popping in here today with a quick no bake cookie treat! If you are looking for something last minute then I have got you covered!
I have been up to my ears in cookies, chocolate and school parties! But it is all in good fun! It gave me the opportunity to make these Chocolate Cherry No Bake Cookies, which is my favorite cookie, by the way!
I had the opportunity this baking season to try out a few products from Bob's Red Mill.
You guys. I have never had steel cut oats. Now I have definitely heard of steel cut oats but I have never held them in my hands or knew what they even looked like.
I was definitely surprised when I got a bag of Bob's Red Mill Steel Cut Oats. Although I knew I didn't just want to make oatmeal I started to think about what else I could do with them.
Because I also received some dried tart cherries, I thought it would be nice to add these two items together and make no bake cookies.
I did toast my steel cut oats for a few minutes before I added them to these cookies but other than that you take the ingredients, mix them together and your cookies are done! ENJOY!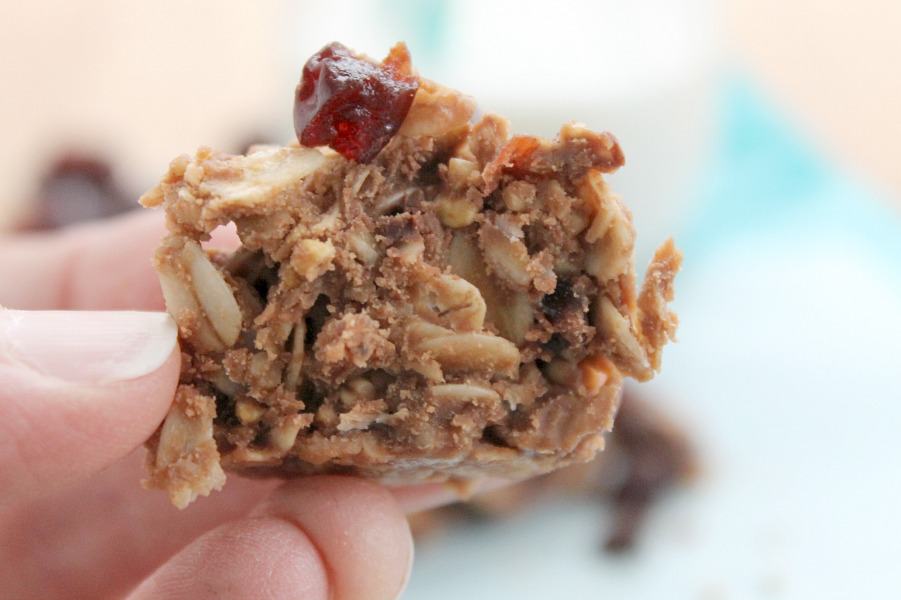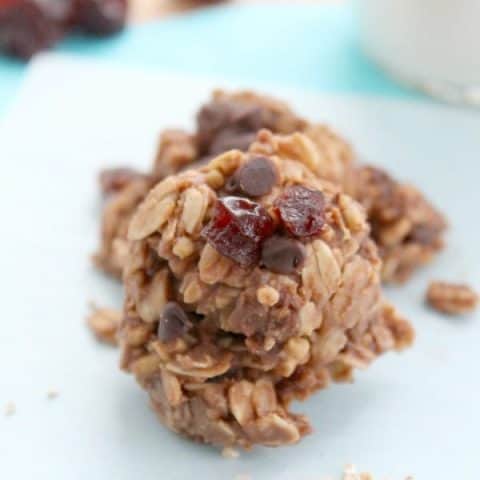 Chocolate Cherry No Bake Cookies
Ingredients
1/2 cup sugar
½ stick or 4 tablespoons butter
2 oz cube of chocolate almond bark
½ cup peanut butter
2 cups quick cooking oats
1/2 cup toasted Bob's Red Mill Steel Cut Oats
1/2 cup chopped Bob's Red Mill Dried Tart Cherries
1/2 cup mini chocolate chips
Instructions
Line cookie sheet with parchment paper and set aside.
Place steel cut oats and quick cooking oats to large bowl and set aside.
Add sugar and butter to large pot. Bring to boil and continue to boil for 1 minute.
Add peanut butter and stir till melted.
Pour over oats and stir till combined.
Pour melted almond bark over oats.
Stir in cherries and chocolate chips.
Drop by tablespoon onto parchment paper. Allow to cool for 1 hour and ENJOY!
Notes
To toast steel cut oats: Place in oven on 400 degrees F for 10 minutes. Allow to completely cool.
Melt almond bark according to package directions.
Recommended Products
As an Amazon Associate and member of other affiliate programs, I earn from qualifying purchases.
Thank you Bob's Red Mill for sending me product to recipe test!