Candied Orange Cranberry Muddy Buddies are festive holiday muddy buddies that will have your friends and guest coming back for more!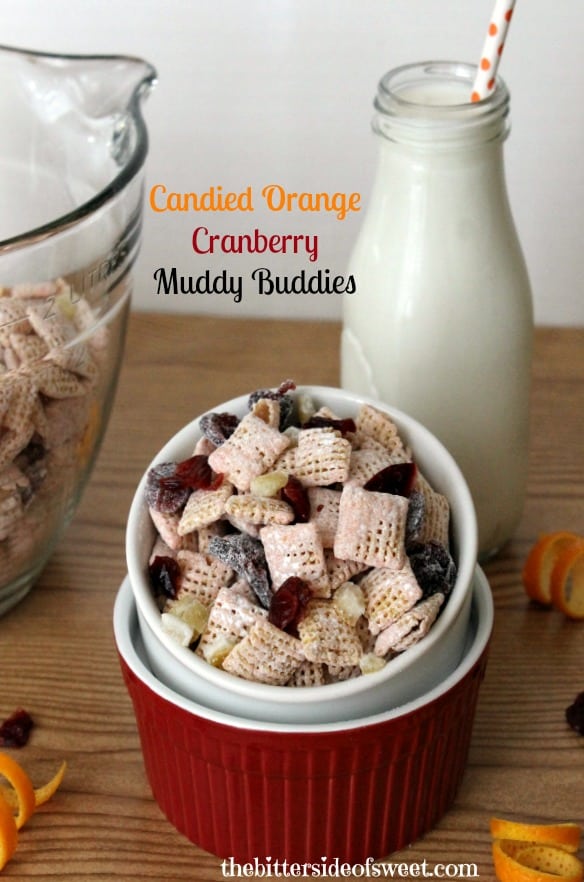 Candied oranges are not something I normally have around the house but last year I started buying them so I could make panettone at home for my hubby during the holidays. While that didn't turn out so well I was happy to have the candied oranges and the kids love to eat them!
I have recently been obsessed with all things cranberry. Remember the muffins and crostini? Well now I have three bags of dried cranberries and a bag of fresh sitting around needing to be used for something.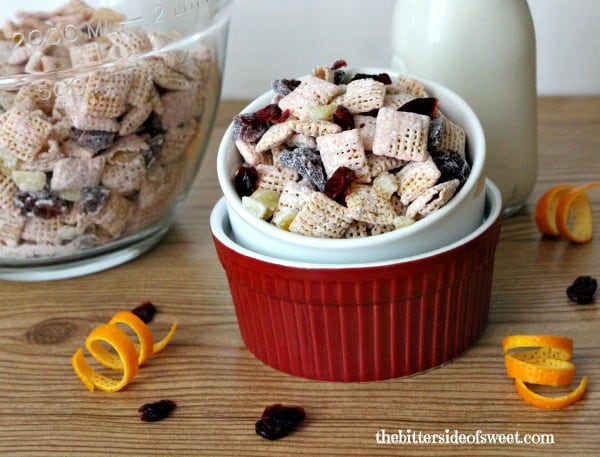 Naturally I thought of muddy buddies. They take ten minutes to prepare and less time to devour them! Cant go wrong with something as easy and quick as these!
Tell me, how do you like to use cranberries?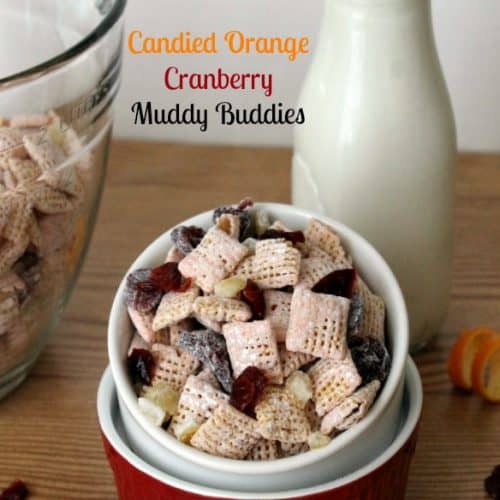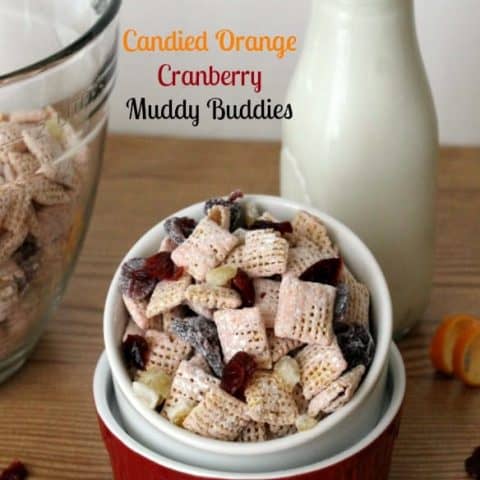 Candied Orange Cranbery Muddy Buddies
A Candied Orange Cranberry Muddy Buddies are a festive holiday muddy buddy that will have your guest coming back for more!
Ingredients
3 1/2 cups toasted corn cereal
2 ounces vanilla Candiquik
1 teaspoon Orange Crème Frosting Creations flavoring
1 cup powdered sugar
1/2 cup candied orange
1/2 cup dried cranberries
Instructions
Place cereal in large bowl, set aside.
Place Candiquik in microwave and melt for 30 seconds at a time for 1 minute or until completely melted.
Add in orange crème flavoring to Candiquik and stir till completely incorporated.
Pour over cereal and mix well.
Add powdered sugar to cereal and stir till completely covered. Add cranberries and candied orange and stir.
Serve and ENJOY!