This shop has been compensated by Collective Bias, Inc. and its advertiser. All opinions are mine alone. #PourMoreFun #CollectiveBias
Blackberry Lemon Cookie Cups are easy to make and perfect for Spring!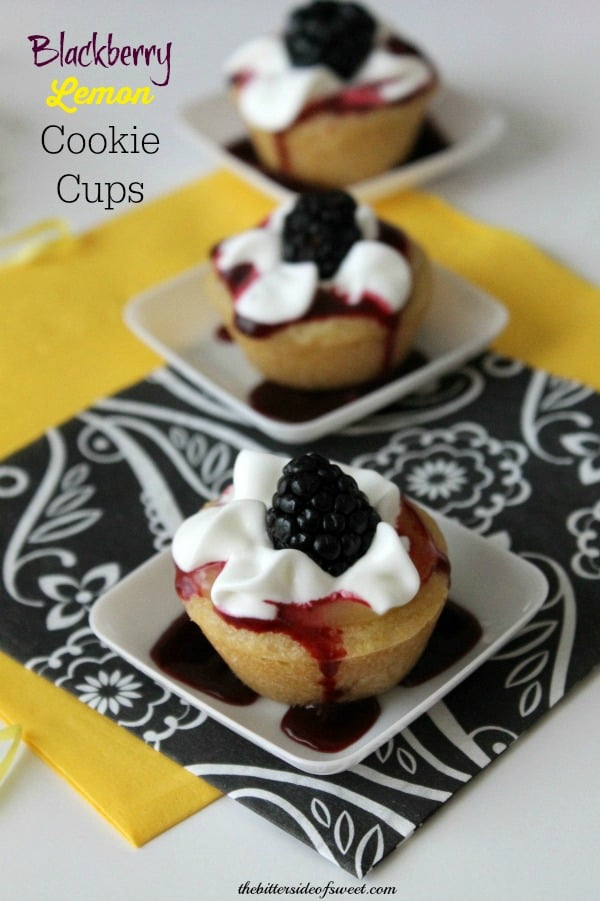 I was at my local Walmart this weekend looking for a few items that I needed to pick up. I had all of the girls in tow. One very upset that she was strapped into the cart and the other two who were tired of walking around. Before I left I decided to grab a few items to make a dessert at home.
Spring is here and the weather went from 50's to hitting 80's this week, the kids are out for Spring Break next week and we are need of something that is really easy and convenient to make at home. Step in Country Time Lemonade Starters and these Blackberry Lemon Cookie Cups.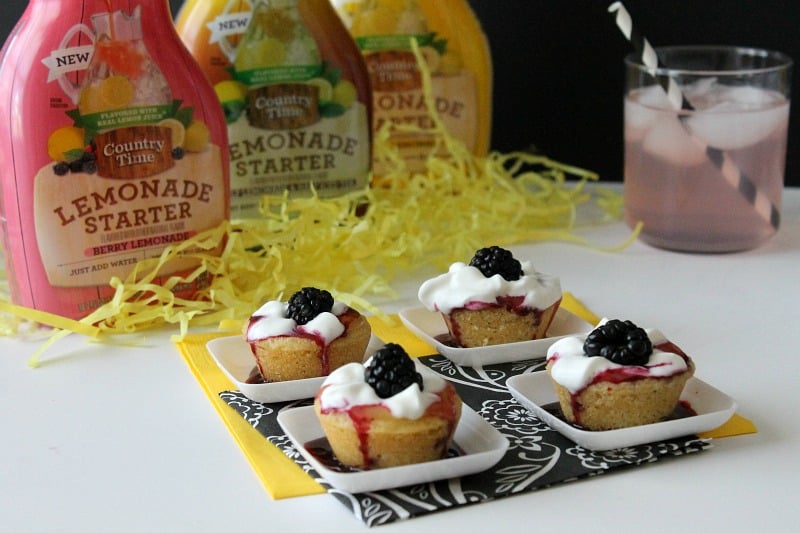 We normally travel during Spring Break but because of how life goes we are staying at home. I'm kind of happy about it but I know I need to plan lots of activities to keep the kids busy or mommy and them will start to drive each other mad!
So hopefully the weather is nice because the girls and I like to go outside and sit one our porch and have tea parties! These cute little bite size cups would be perfect for our tea party. The lemonade is also quick and easy to mix up because all you have to do is just add water. You can make a small glass or a whole pitcher. Add some ice and you've got a cool and refreshing beverage to enjoy!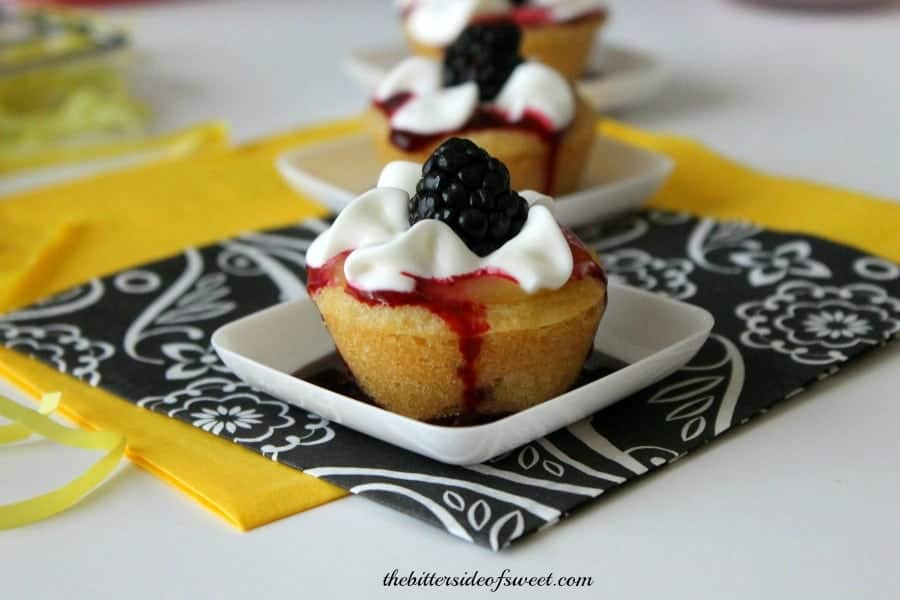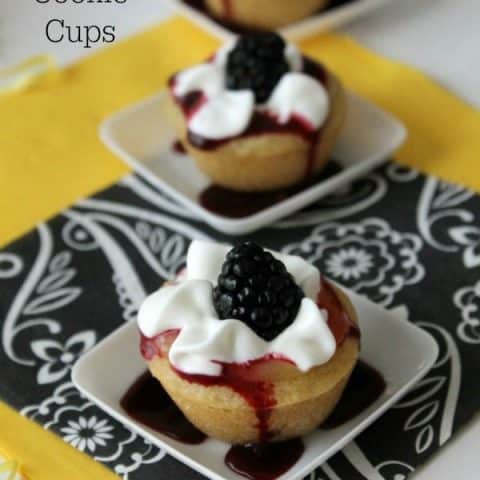 Blackberry Lemon Cookie Cups
Blackberry Lemon Cookie Cups are easy to make and perfect for Spring!
Ingredients
16 ounces sugar cookie dough
1 cup lemon curd
FOR THE BLACKBERRY SAUCE
6 ounces blackberries
1/3 cup water
1 tablespoon sugar
whipped topping, optional
30 blackberries, optional
Instructions
Preheat oven to 350 degrees. Spray 24 cup mini muffin pan with non stick cooking spray.
Divide cookie dough into 30 pieces and roll into 1 inch balls.
(You may have to do this step in two batches if you only have one mini muffin pan) Place balls into each cup.
Take your thumb and press directly in the middle of the ball to allow dough to spread out.
Place in oven and bake for 9 minutes.
When done allow the cookie cups to cool for 15 minutes.
While the cookie cups are cooking prepare blackberry sauce.
In a medium pot add blackberries, water and sugar. Stir.
Turn on medium high heat and allow to boil for 2 minutes.
Turn down to low and allow to continue to boil for 8 more minutes.
Place a strainer over a medium bowel. Strain to catch the blackberries. Press any additional liquid out. Allow sauce to cool for 5 minutes.
When cookie cups and sauce are done build your cookie cups.
Add 1 teaspoon lemon curd.
On top pour in 1 teaspoon of blackberry sauce.
Garnish only when ready to serve with whipped topping and blackberries.
Serve immediately or refrigerate up to 2 days. ENJOY!
Finding the Country Time Lemonade Starters are pretty easy to in Walmart. Also there are three flavors to enjoy. I started with the Berry Lemonade to match the flavor of these Blackberry Lemon Cookie Cups.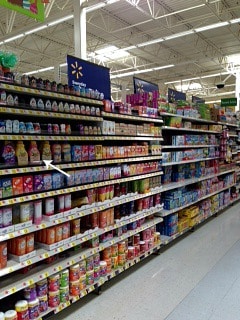 To make the cookies cups. I used store bought sugar cookie dough. Some lemon curd, homemade blackberry sauce, whipped topping and to finish a pretty little blackberry on top! It doesn't get much easier in that! The longest process is just waiting for the cookie cups to bake and cool and then these treats are ready to ENJOY!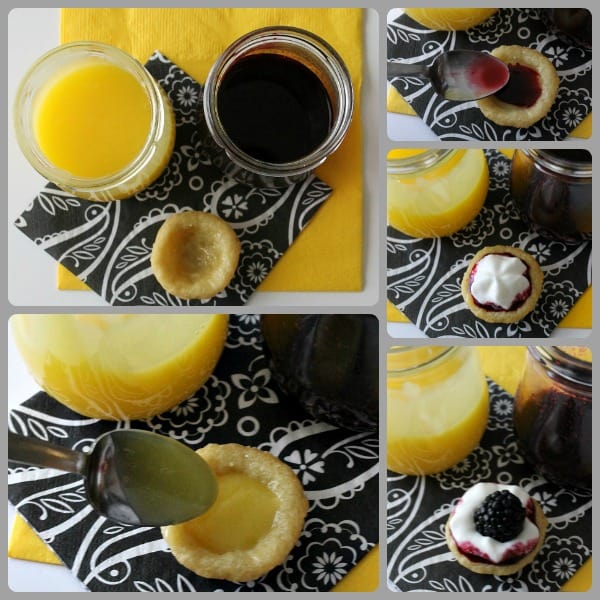 If you like these bite size treats you may also like:
Chocolate Chip Pumpkin Cheesecake Bites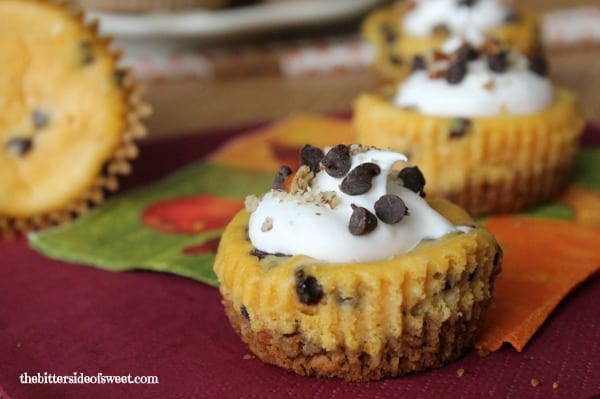 Lemon White Chocolate Rice Krispy Treats