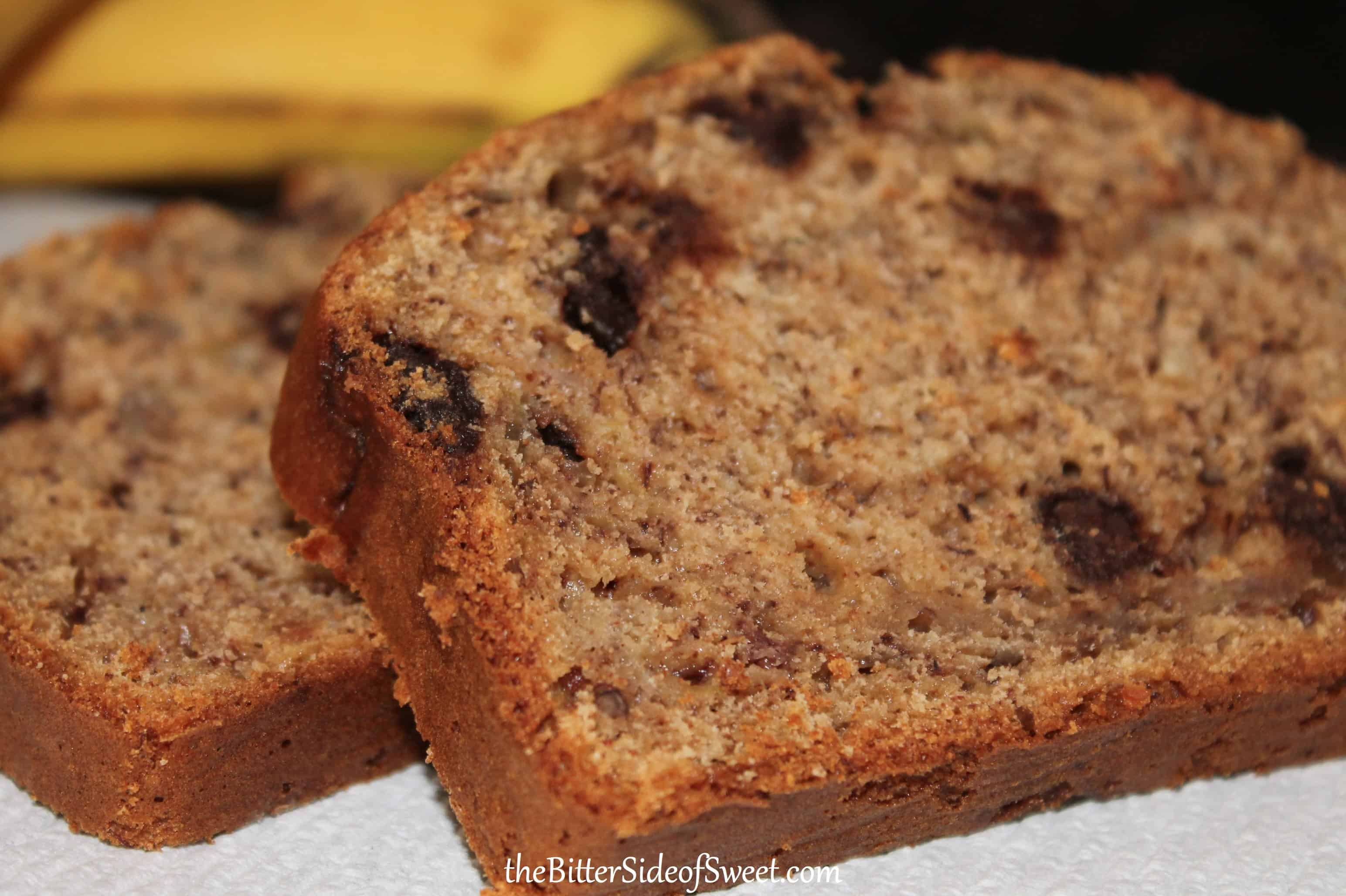 I was at the grocery store and they had these bananas marked down low for a quick sale. I took the bait and bought them. It was actually a pretty good sale. It was like 3 pounds of bananas for a $1. We have already gone through most of them. I bought them with the intention of making a banana bread. The next day on my Google reader a recipe for banana bread popped up. I said "great, now I am ready to bake!"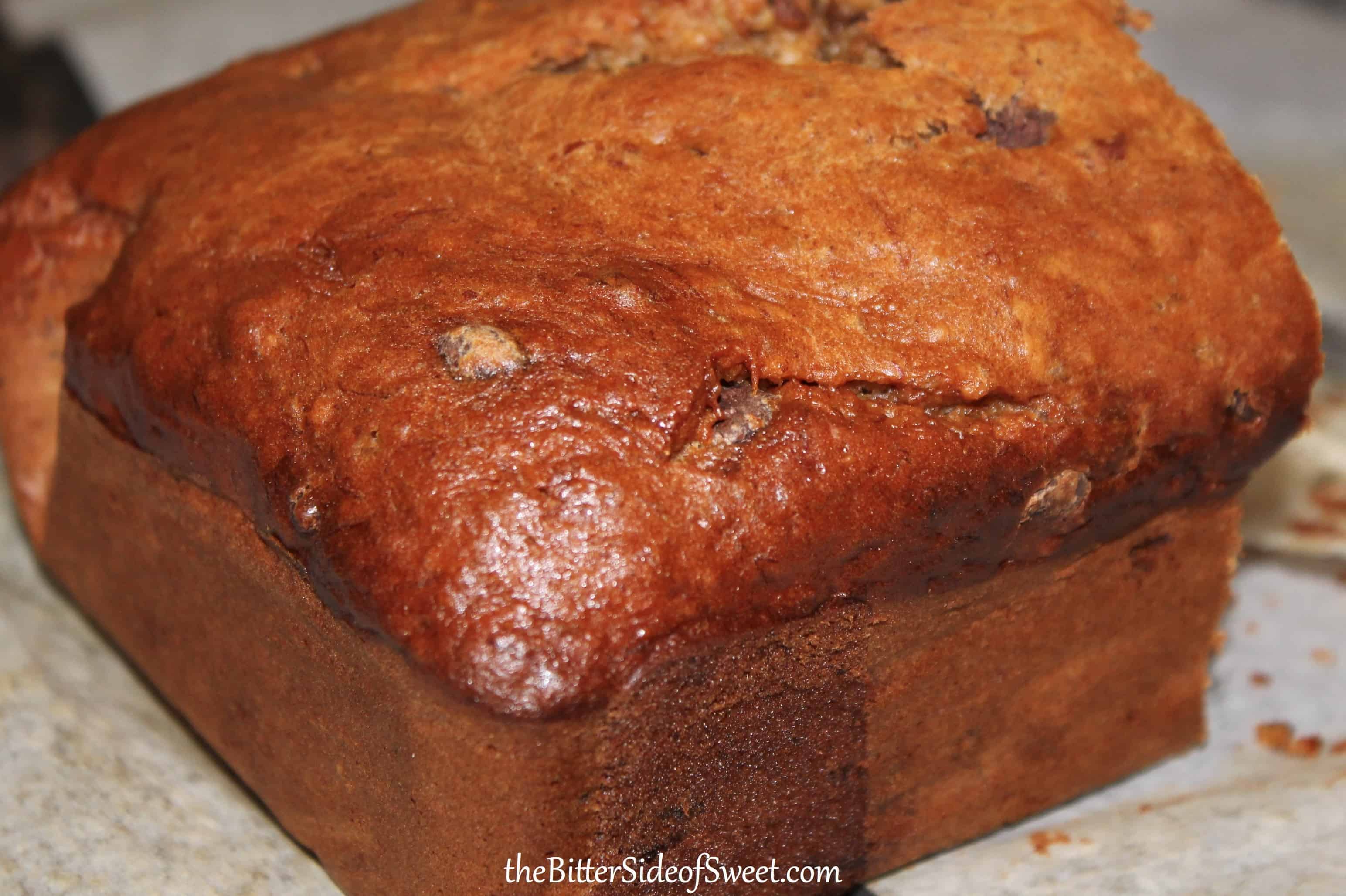 Well don't you know I did not have all of the ingredients required to make this particular bread so of course what did I do? You got it! I put my own twist on it and this is what happened……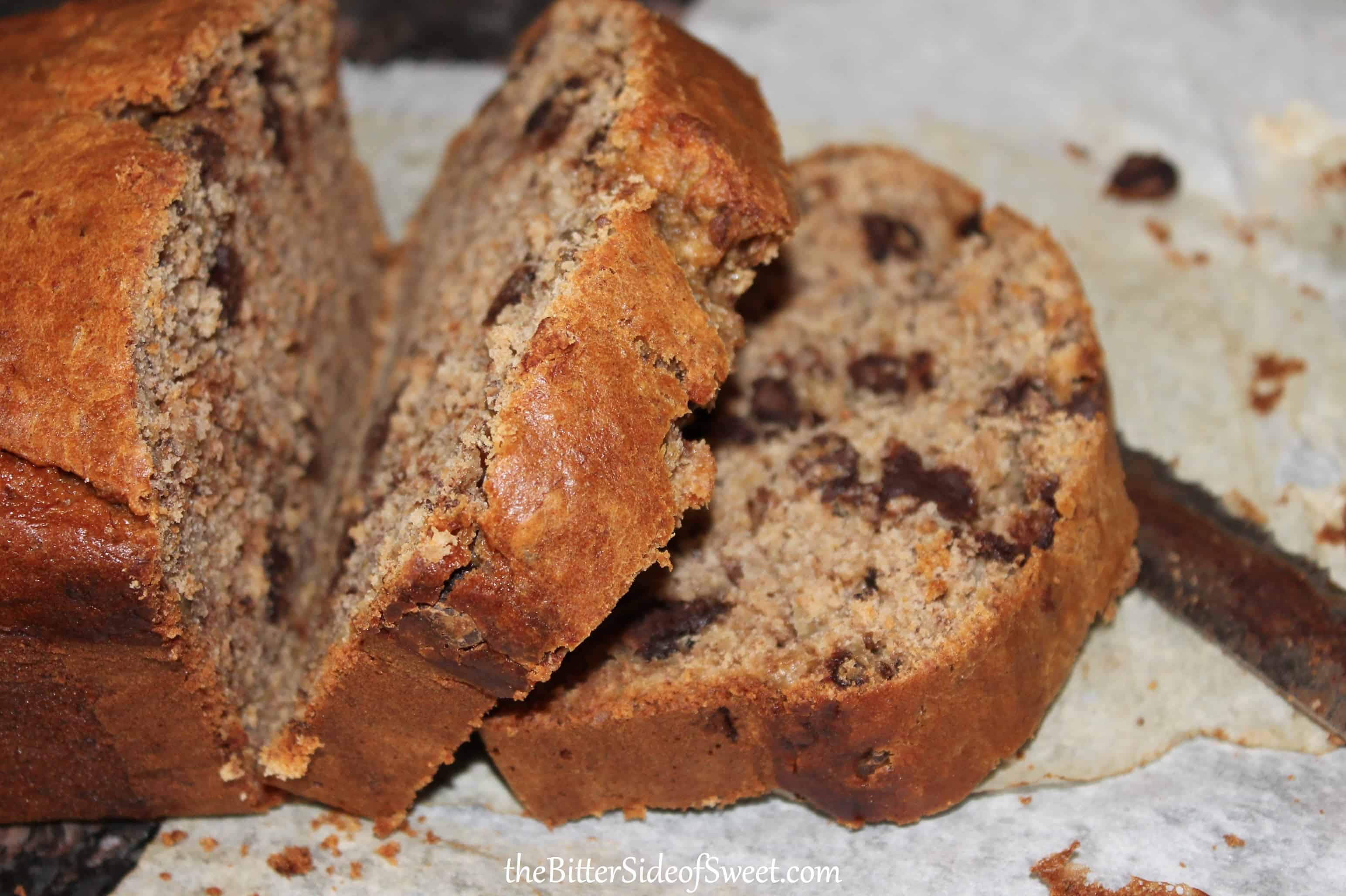 It is so yummy and moist but I really wanted more banana flavor so next time I think I will bump up the amount of banana and decrease the amount of chocolate chips. I will let you know how it goes!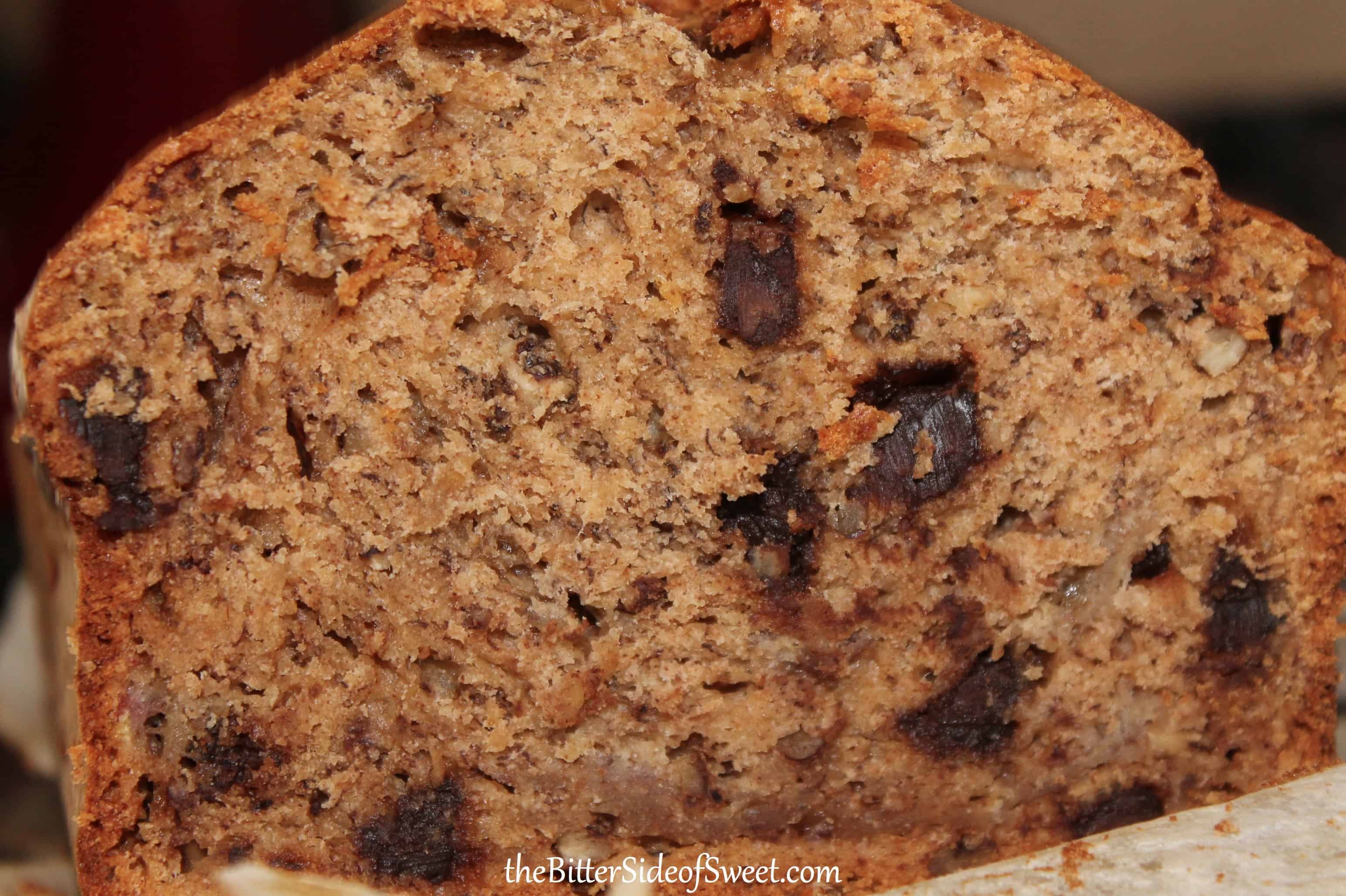 BANANA CHOCOLATE NUT BREAD
recipe adapted from here
YIELDS: 1 loaf
PREP TIME: 10 minutes
COOK TIME: 1 hour 10 minutes
TOTAL TIME: 1 hour 20 minutes
Ingredients:
2 cups flour
3/4 teaspoon baking soda
1/8 teaspoon salt
2 teaspoons cinnamon
3 bananas, mashed
1/2 cup sugar
1/4 cup brown sugar
1/3 cup sour cream
1/4 cup vegetable oil
2 eggs
2 teaspoons vanilla
3/4 cup semisweet chocolate chips
1/2 cup pecans, chopped
Directions:
1. Preheat oven to 350 and prepare 9×5 inch loaf pan with parchment paper.
2. In one large bowl mix flour, baking soda, salt and cinnamon.
3. In another large bowl mix together banana, sugar, brown sugar, sour cream, oil, eggs and vanilla.
4. Add wet mixture to the flour mixture and stir well till all is incorporated.
5. Stir in chocolate chips and pecans. Pour into loaf pan.
6. Bake for 1 hour and 10 minutes.
7. Cool before removing from pan. Cut and ENJOY!