Apple Blueberry Galette is made up of seasonal fruit and easy ingredients but is sure to impress your guest!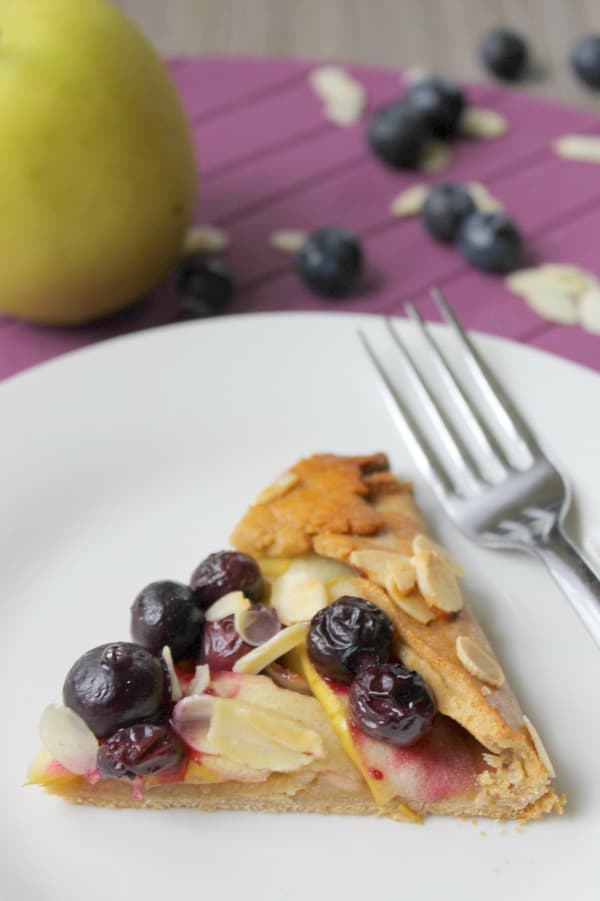 So far this summer I have had a chance to hang out down south visiting my family and staying at the beach. My family and I have had a blast and can't wait to see what the rest of the summer has to offer!
Before I left for my trip I took advantage of the seasonal produce that was available to me and made this Apple Blueberry Galette!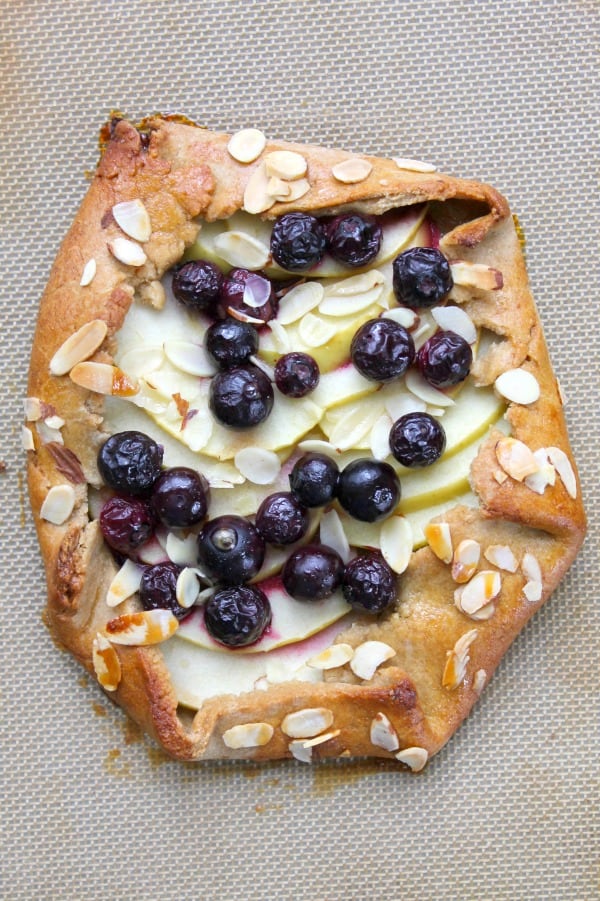 Last summer I spent A LOT of time making galettes. You may remember this peach honey pecan galette, which is one of my favorites. Another one was this whole wheat strawberry galette. I actually have a video for it so you should definitely check it out!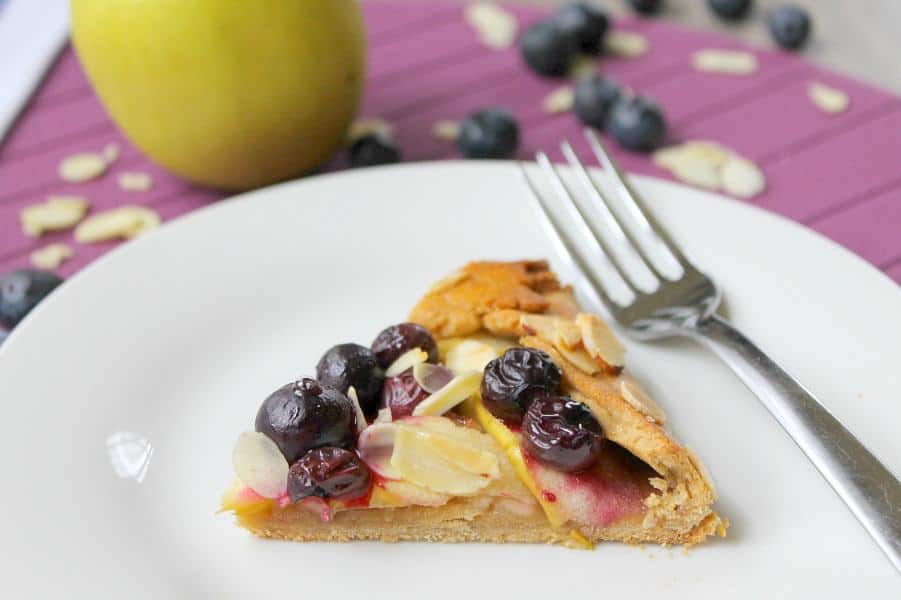 I had not used the combination of apples and blueberries before but I thought they went really well together! Topped of with the almonds makes it just perfect!
A few tips about the galette:
Refrigerating the dough really helps as it allows the butter to get cold again for you roll the dough out later.
I try and place the fruit as far as to the edge as possible so when I am folding the edge over it has fruit underneath it. If you don't you will just be eating dough over dough.
This is so versatile that you can basically use any fruit!
What fruit combination would you like to see next?
Want to connect more with TheBitterSideofSweet? Follow at:
Facebook | Pinterest | Instagram | Twitter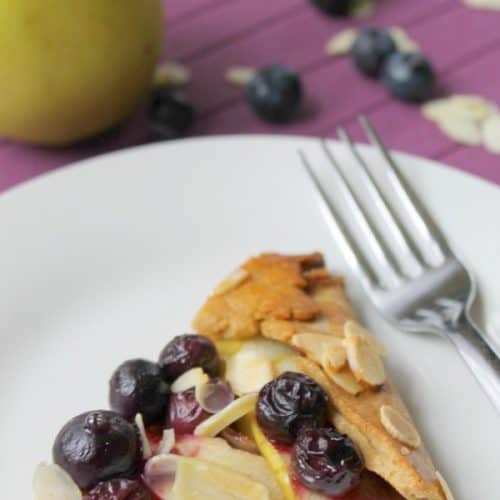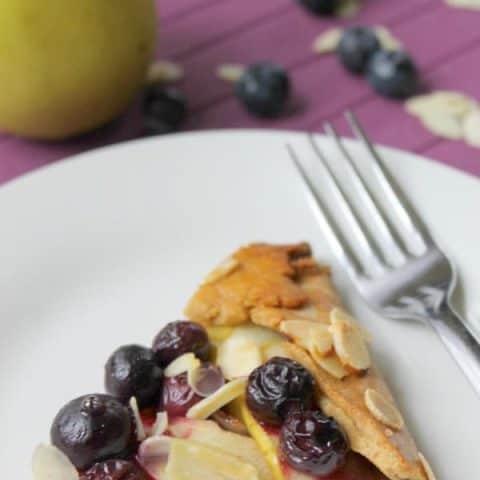 Apple Blueberry Galette
Total Time:
1 hour
10 minutes
Ingredients
For the crust:
1½ cups white whole wheat flour
4 tablespoons cold unsalted butter, cut into cubes
2 tablespoons ice cold water
2 tablespoons honey
For the filling:
2 green apples, sliced
1/2 cup blueberries
1/4 cup honey
slivered almonds
Instructions
Preheat oven to 400 degrees. Line baking sheet with parchment paper.
In mixer, using the flat blade, add flour and butter. Mix till it is crumbly. Slowly add in water and 2 tablespoons honey till combined.
Roll in disc and cover in plastic wrap.
Place in refrigerator for 15 mins.
When crust is ready, roll out dough into an 9 inch circle. Place on baking sheet.
Place apple slices down first, then top with blueberries in the center of dough and fold up the edges leaving the center free.
Bake for 35-40 minutes or until crust is golden brown.
When done sprinkle with almonds.
Allow to cool, cut and ENJOY!