These Chocolate Chip Oatmeal Muffins are perfect for those moments of me time! Add a hot cup of coffee, tea or hot chocolate and you have perfection!
This post is sponsored by Hamilton Beach. All opinions are 100% mine alone.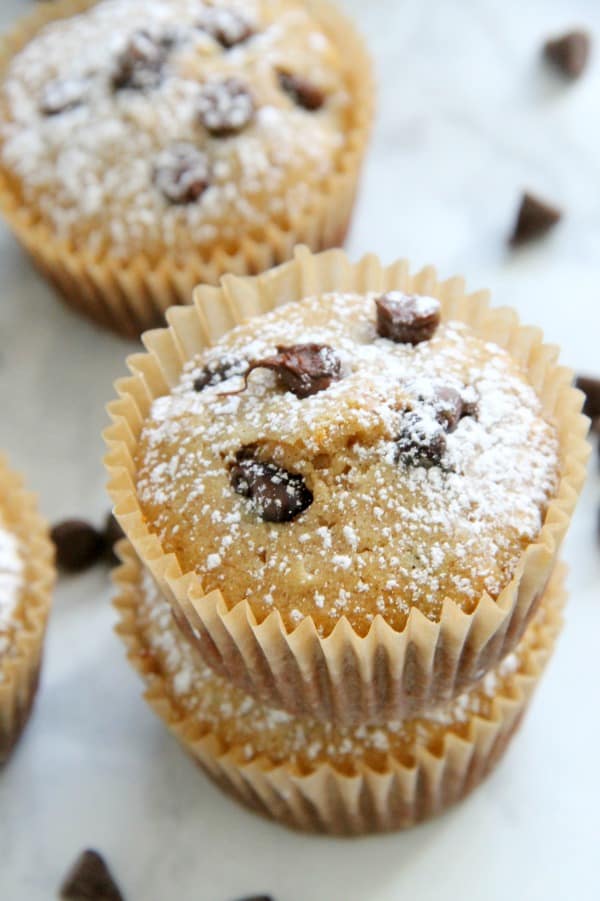 Click here to save this recipe on Pinterest!
Breakfast has not always been my strong suit but I have definitely come around to it in the last year or so.
I have this routine that I do every.single.day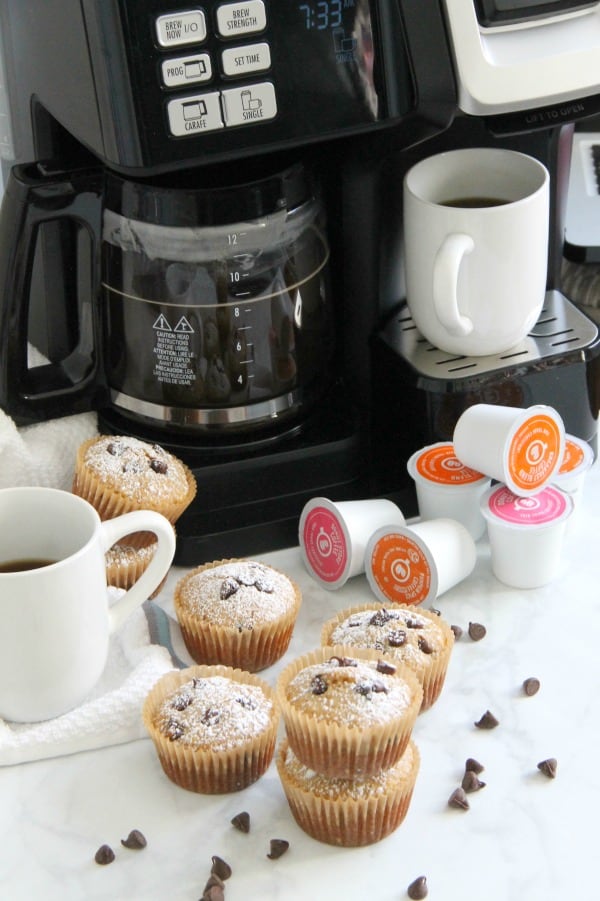 THE BEST CUP OF COFFEE:
So what I do every day is that I have a hot cup of coffee while the kiddos are having their breakfast. This gets my day started just the right way! Simple, short and sweet in the middle of the morning chaos!
Then around 9 a.m. I go hunting for breakfast and another cup of coffee! This is where my addiction for K-cup coffees has come into play!
Using the Hamilton Beach FlexBrew has been super convenient. I can make a whole pot of coffee and keep it piping hot if I know I have a busy day, or I can just make a single cup.
Typically I go for the single cup! Filling the reserve is super easy you just add only the amount of that you would need for a single cup of coffee and brew! It's that easy!
I would definitely call this me time. It's just me alone with my hot cup of coffee and something to eat.
Deal alert: Use this promo code to get your own FlexBrew: Promo Code for 10% off 10FLEXBREW!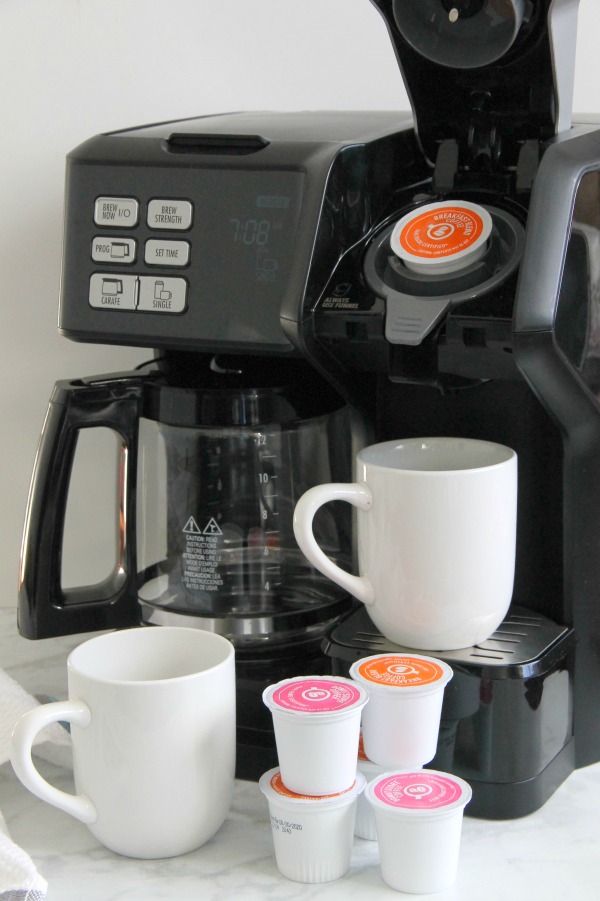 HOW TO MAKE MUFFINS:
Muffins have been a big addition to my breakfast routine. I used to eat a bowl of oatmeal everyday but I really didn't want to take the time to cook anything.
So I started adding oatmeal to muffins that I make over the weekend and keep my freezer stocked!
Making these are so easy! It really is just a matter of mixing a handful of ingredients together, making any variation that you want, then baking them!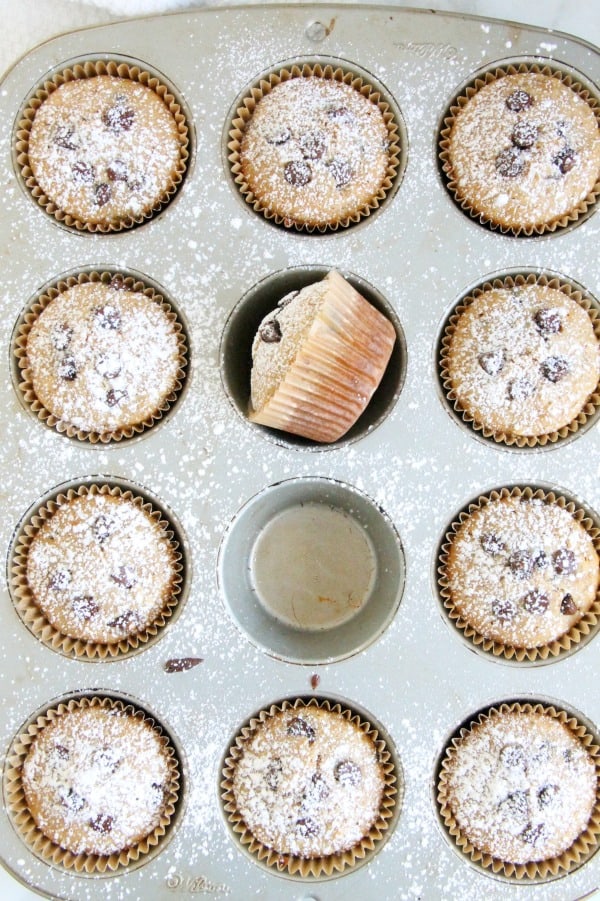 MORE MUFFIN RECIPES:
Here are a few variations to this muffin recipe that you don't want to miss!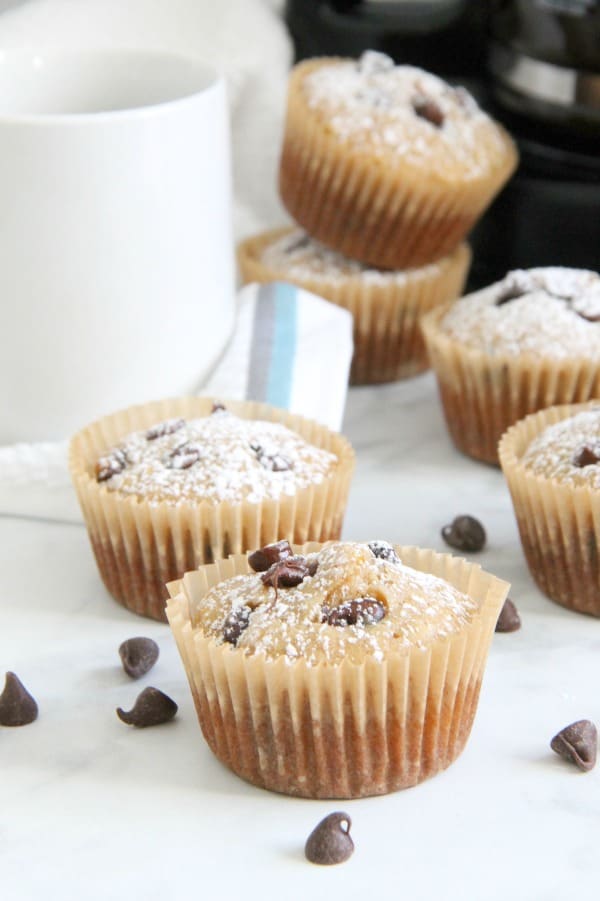 ENTER THE GIVEAWAY BELOW: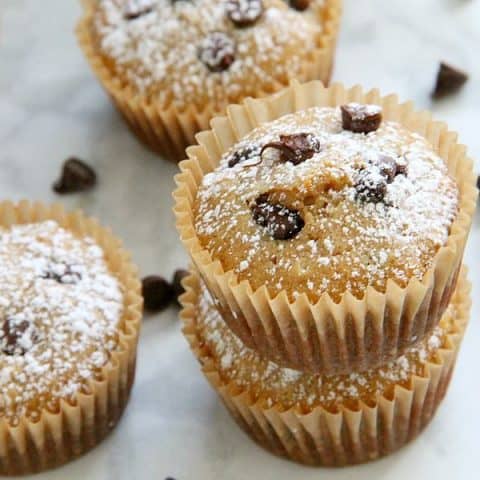 Chocolate Chip Oatmeal Muffins
Ingredients
2 cups flour
1/2 cup oats
2 tsp baking soda
1 tsp cinnamon
1 stick unsalted butter
2 eggs
1/2 cup brown sugar
2 tsp vanilla
1 1/4 cup milk
3/4 cup chocolate chips
Instructions
Preheat oven to 400 degrees F. Line muffin pan with liners. Set aside.
In medium bowl whisk together flour, oats, baking soda, and cinnamon. Set aside
In a medium size pot, melt butter. Remove from heat.
Whisk into the melted butter the eggs, brown sugar, vanilla and milk
Stir butter mixture into the flour mixture
Stir in chocolate chips.
Scoop into muffin liners
Bake 12 minutes.
Cool and ENJOY!
If you're on Facebook come check out this fun little group I've got going on. Instagram is a fun resource I'm using right now. If you make an recipes make sure to tag them #bittersideofsweetrecipes so I can see your creations!
Want to connect more with The Bitter Side of Sweet? Follow at:
Facebook | Pinterest | Instagram | Twitter