Chocolate Peppermint Thumbprint Cookies made with greek yogurt and whole white wheat flour with a chocolate ganache filling that is perfect for holiday baking!
I am honored to be a Stonyfield Clean Plate Club Member. This post is in partnership with Stonyfield and King Arthur. As always, all opinions are 100% my own. Thanks for supporting the brands that allow me to share quality content and recipes with you!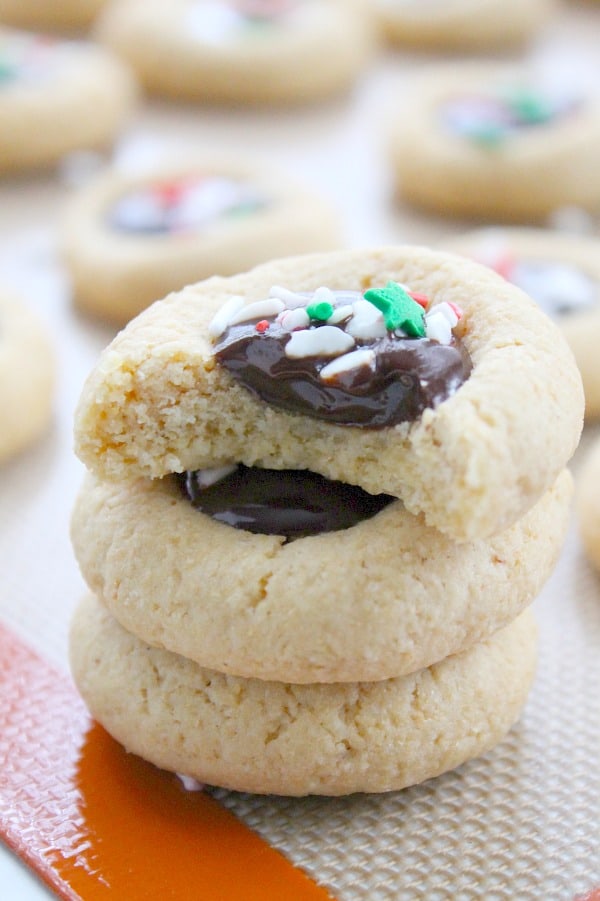 Sorry I have been away guys! I've been sick! If you know anything about me, I do not get sick too often but this time around it really hit me. I had to take a nap.
I NEVER take naps. But it was good. I rested and finally yesterday I started to feel myself again. Apparently everyone else thought too! My coworkers and hubby were all glad to see that I finally had color in my face again. I guess I had been walking around looking like a zombie. I know if I looked like how I felt then that pretty much describes it!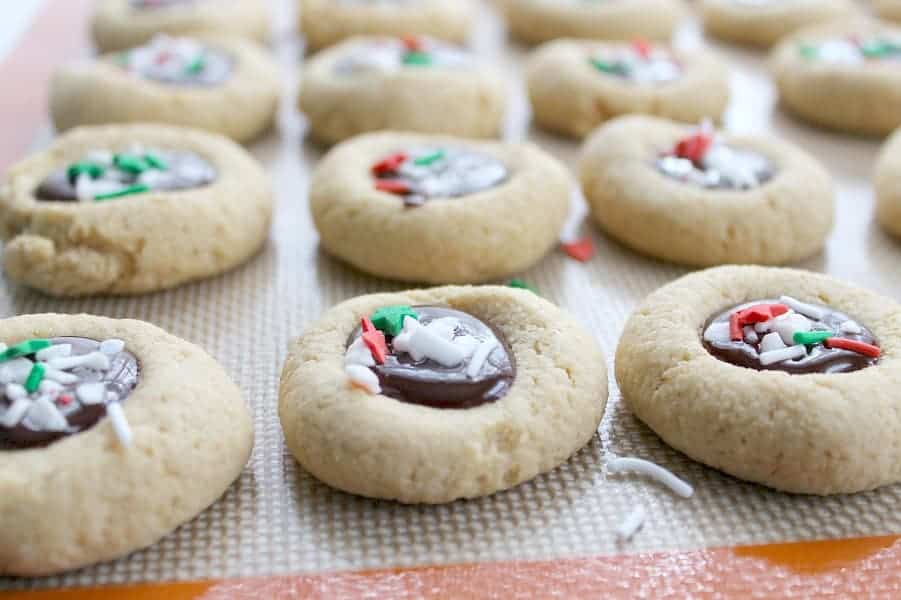 Let me tell you something about these cookies. I made them three times. I did, but not because I necessarily wanted to make them three times it just happened. The cookies kept spreading on me, which was not a good thing.
If you know anything about thumbprint cookies, they are not supposed to spread. So I to rework the recipe until I got it right.
So glad that I did because these were the perfect way to start off my holiday baking!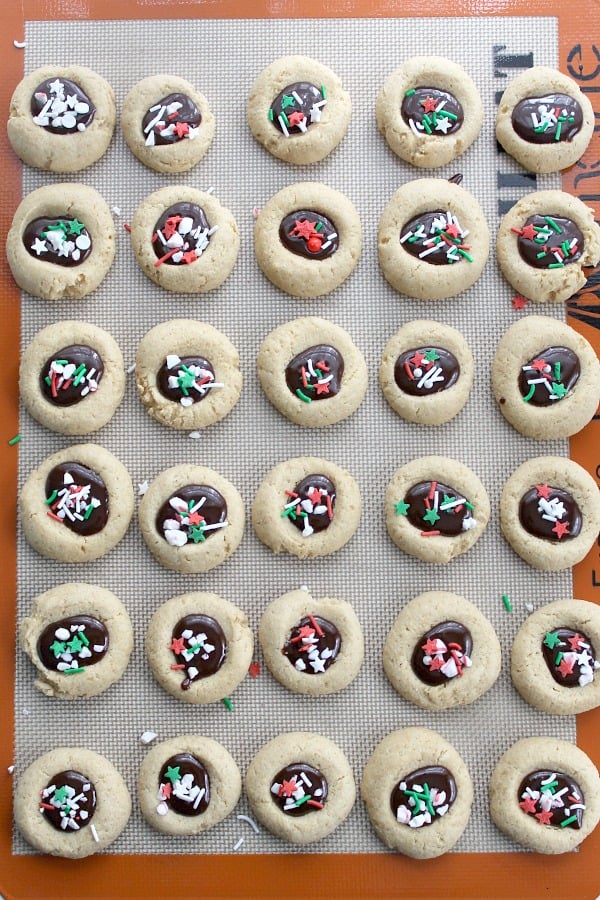 I also had some help with that. King Arthur sent me some flour and Dreamfarm sent me some Levoons which is such a cool product and I was happy to try them out!
For the recipe I use organic whole white wheat flour and greek yogurt! I think it helped make these thumbprint cookies soft, moist and perfect!
Chocolate Peppermint Thumbprint Cookies
Ingredients
1 stick butter, room temperature
½ cup Stonyfield Vanilla Greek Yogurt
1 cup sugar
1 egg
1 teaspoon peppermint extract
2 cups King Arthur Organic Whole White Wheat Flour
1¼ teaspoon baking powder
½ cup semi sweet chocolate chips
½ cup heavy whipping cream
crushed candy cane
sprinkles
Instructions
Preheat oven to 375 degrees F. Line cookie sheet with Silpat.
In mixer add butter, yogurt and sugar. Mix till creamy and smooth.
Add egg. Continue to mix. Add vanilla.
Slowly add in flour and baking powder.
Roll into 1 inch balls. Press thumb into center.
Bake for 10 minutes.
Allow to completely cool.
In small pot add chocolate chips and whipping cream.
Allow to come to a boil over medium heat and stir till smooth. Cool.
Fill center of cookie with chocolate.
Top with crushed candy cane and sprinkles.
Notes
If center of cookie rises during baking, gently push back down after removing from oven.
Recipe adapted from http://www.thespiffycookie.com/2014/11/11/greek-yogurt-thumprint-cookies-4th-blogiversary-giveaway/
 Recipe adapted from The Spiffy Cookie.