Hot weather and ripened bananas call for a quick cold drink. Banana Caramel Smoothie was exactly what we needed to cool off!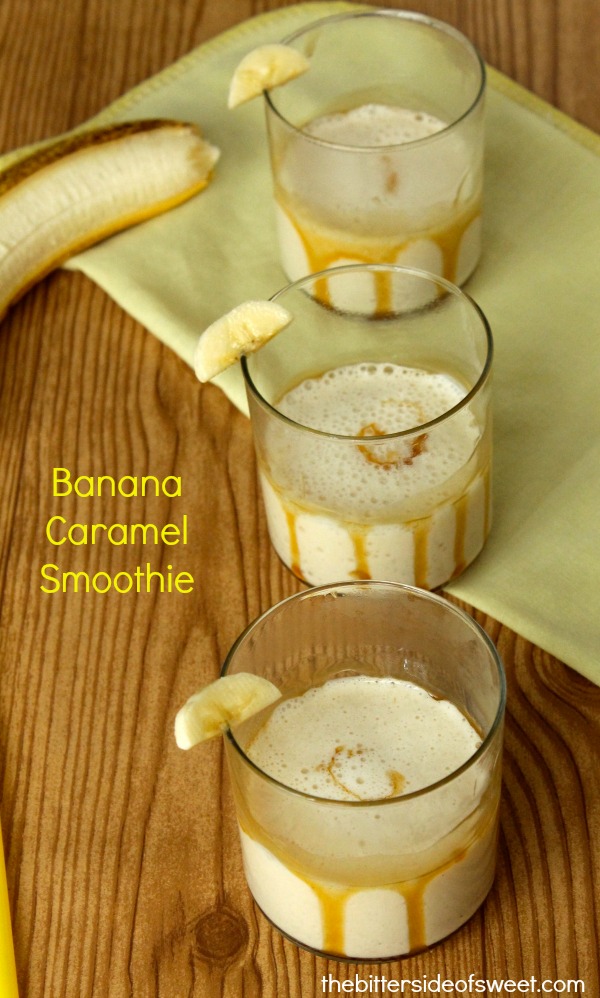 We went to the grocery store a couple of days ago and while we were there we picked up some bananas. We brought them home and they have sat and sat on our counter top. Now they are starting to look dismal and I knew I needed to come up with something pretty quickly to make use of them.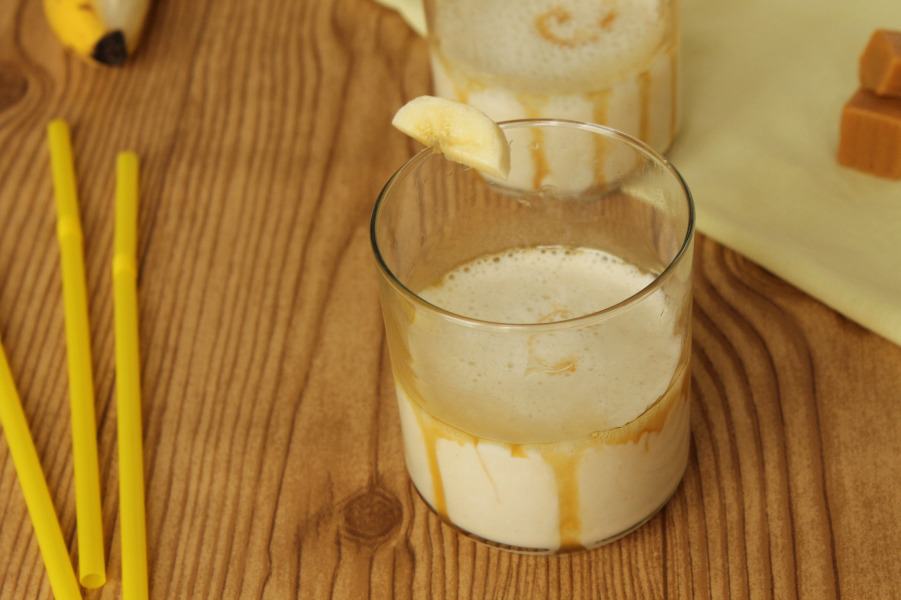 It is WAY to hot to be using the oven so I decided to try and use them in something that would cool us down and be healthy as well. That is how this Banana Caramel Smoothie was formed.
We made this twice yesterday and we are about to go finish the bananas in another smoothie. This worked perfect for the little ones around morning snack time. It was filling and satisfying to their tummies, so I didn't have to give them anything else till lunch time.
This smoothie took about 3 minutes to come together. I used a little bit of milk so my blender would grind up the ice well. I also added some vanilla bean greek yogurt to the mix. I tried twice putting the caramel into the blender with the remaining ingredients but I didn't think it brought out the flavor too well, so I would suggest mixing it in right before you pour it into the glasses to drink. That way you get the fullness of the caramel flavor! ENJOY!
Want to connect more with TheBitterSideofSweet? Follow at:
Facebook | Bloglovin | Pinterest | Instagram | Google+ | Twitter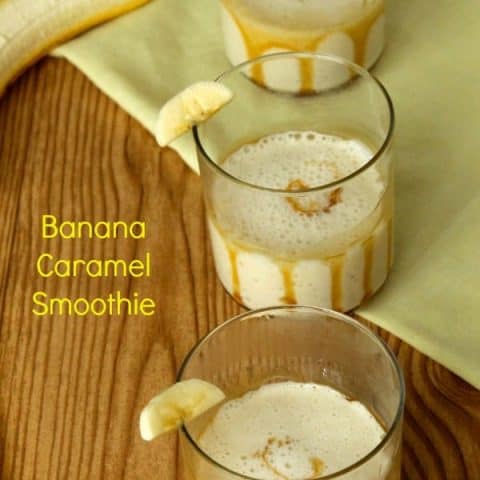 Banana Caramel Smoothie
Ingredients
10 ice cubes
1/3 cup milk
1/4 cup vanilla bean greek yogurt
1 banana, sliced
1 tablespoon caramel ice cream topping
Instructions
Using blender add 10 cubes first.
Then pour in milk.
Add banana and yogurt.
Blend 1 minute and 30 seconds or until ice cubes are completely blended into mixture.
Stir in caramel sauce.
Pour into glasses and ENJOY!
this recipe may be linked at these sites!