I know what you are thinking watermelon in the winter? Well this Watermelon Smoothie works wonders for kids school lunches or afternoon snacks no matter what time of year it is!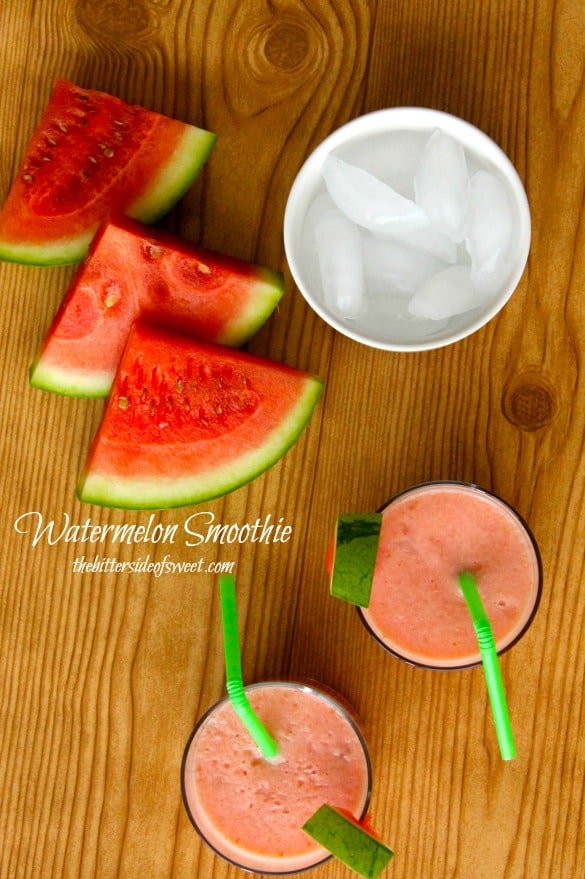 I have to tell you guys something. I don't like watermelon. I hate it. Can't stand it. Will not eat it. Hmmm those are interesting words for someone who just posted a watermelon recipe. Well I know that there are lots of people out there who love the stuff. My girls and hubby included. So my daughter is the one who taste tested this recipe 3 times! 3 TIMES! Just so it could be perfect for you guys! Because again, I do not even enjoy cutting it up but I do it because they love it so much!!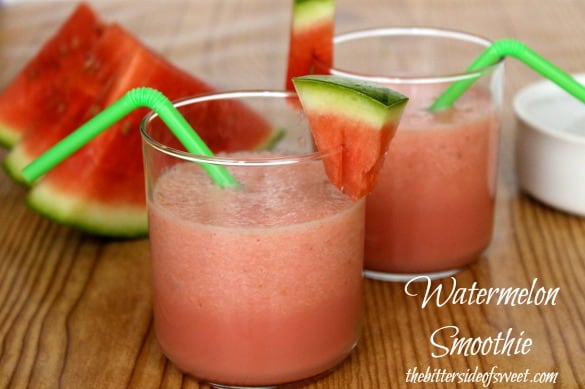 What is even more interesting is that this is the middle of winter and I am doing watermelon! Well when you have a 5 year old who grocery shops with you and ask for watermelon constantly, you finally give in when you see that they have seedless watermelons on sale for buy one get one free! So guess what? She got watermelon and lots of it!! Also know that these are perfect to freeze and put into school lunches. My girls did this two days in a row and loved them! ENJOY!!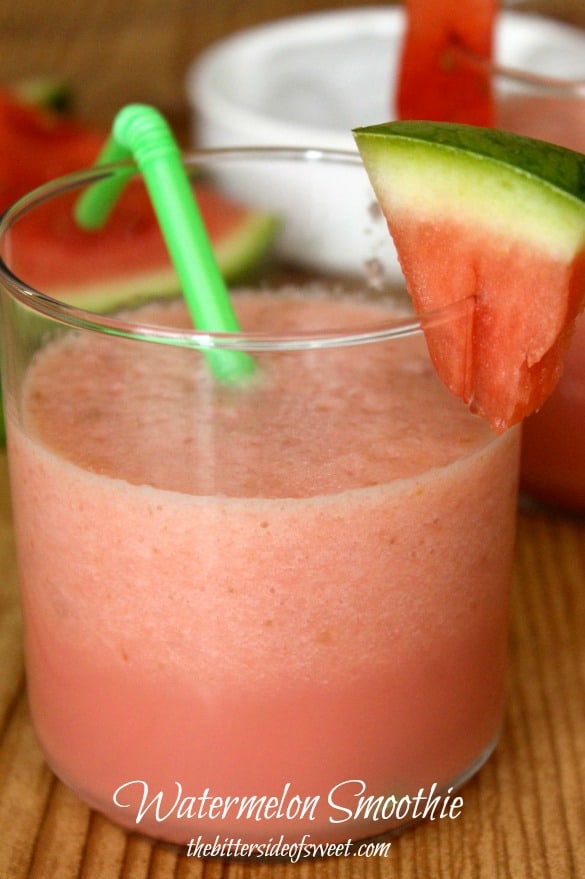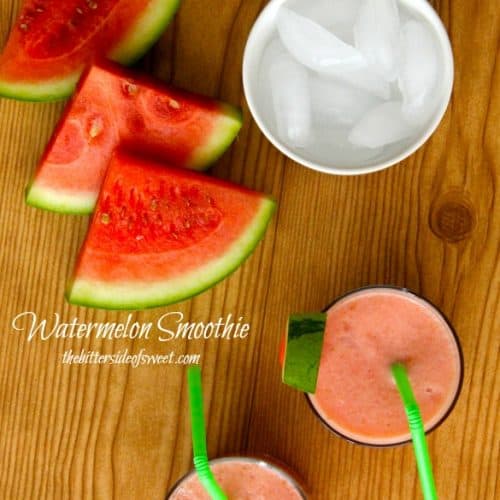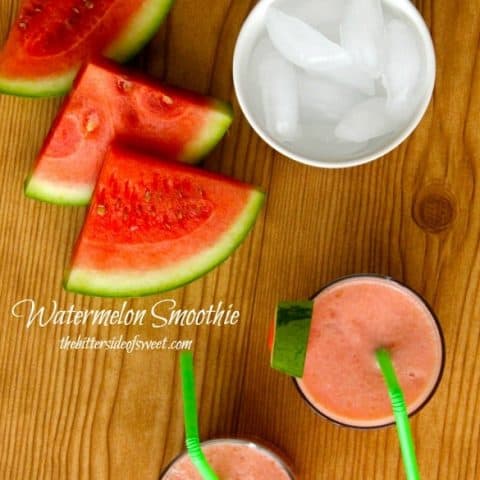 Watermelon Smoothie
Refreshing healthy smoothie full of watermelon flavor
Ingredients
10 ice cubes
2 cups of seedless watermelon, cubes
1 tablespoon honey
1/4 cup milk
Instructions
In a blender add ice cubes.
Add milk, then watermelon and honey.
Blend till all ingredients are blended together.
Pour in cups and ENJOY!
Recommended Products
As an Amazon Associate and member of other affiliate programs, I earn from qualifying purchases.