Dress up seasonal spaghetti squash with simple ingredients of mushrooms and broccoli to make these Vegetable Stuffed Spaghetti Squash!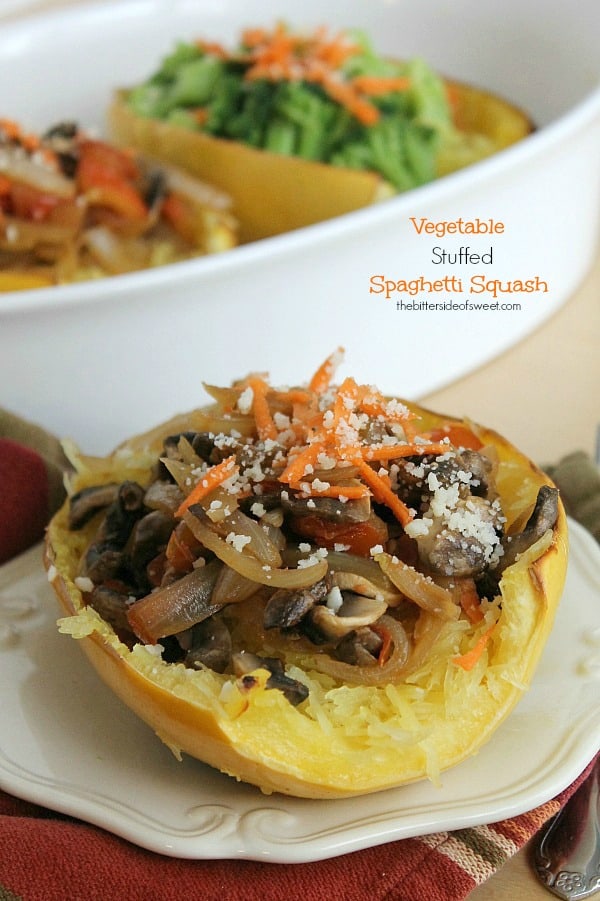 So even though you have been seeing lots of chocolate around here or ice cream let's not forget out our savory dishes.
Let's talk spaghetti squash, shall we? Okay I had never even heard of it till like last year. I went to my best friends house and she had one there. I inquired and right then and there I learned all I needed to know about spaghetti squash.
I learned that they are super easy to cook. I learned that you take a fork and with little easy you have these type of "noodles". I learned that it is good by itself but it is AMAZING when you stuff it with a bunch of ingredients.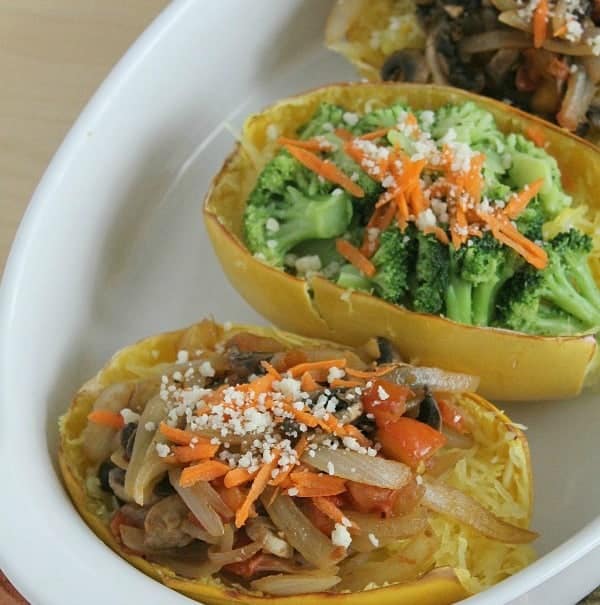 In my house I buy seasonally. I try to get all of the fresh produce while it is in season. Right now I can get these for like .99 cents. Seriously you can't beat that.
I bought two and if feed my family pretty well. I spent a week thinking about how I wanted to make these. I had not really tried stuffing my squash before (you can also make it in a casserole as well) but I was seeing a lot of this around the internet and thought why not!
I was so glad I did because they turned out great! I made two different kinds because none of my kids like mushrooms but my husband and I do. So the broccoli version was for them and the mushroom version was for us! It was a win-win! ENJOY!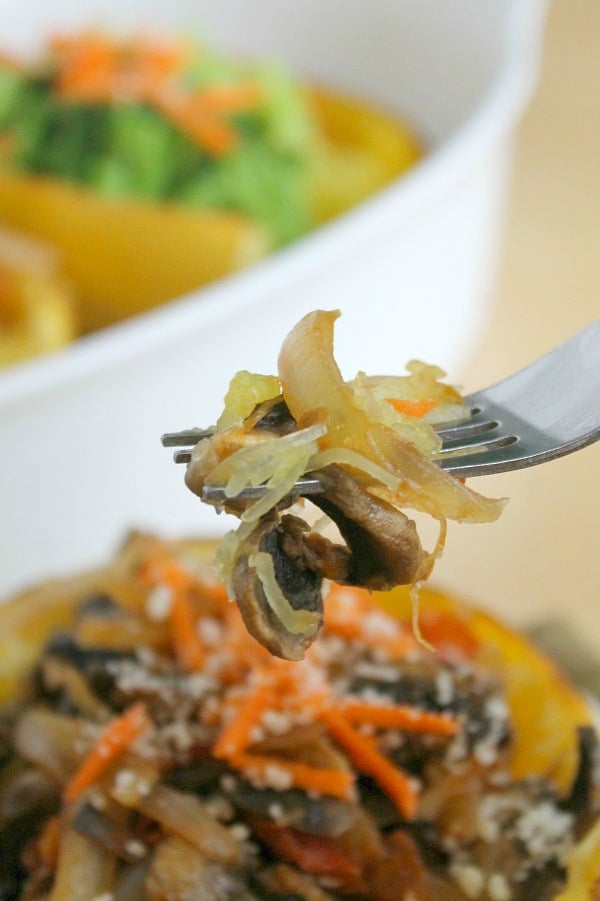 Want to connect more with TheBitterSideofSweet? Follow at:
Facebook | Bloglovin | Pinterest | Instagram | Google+ | Twitter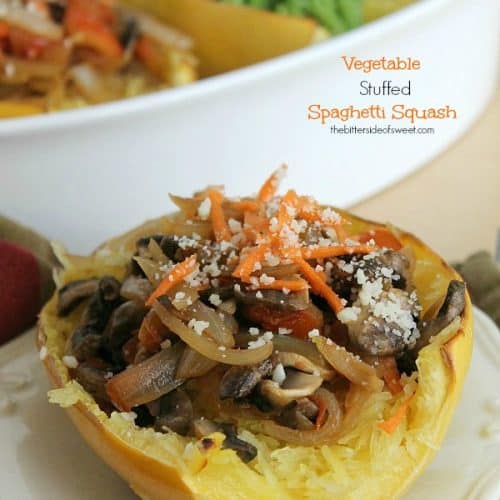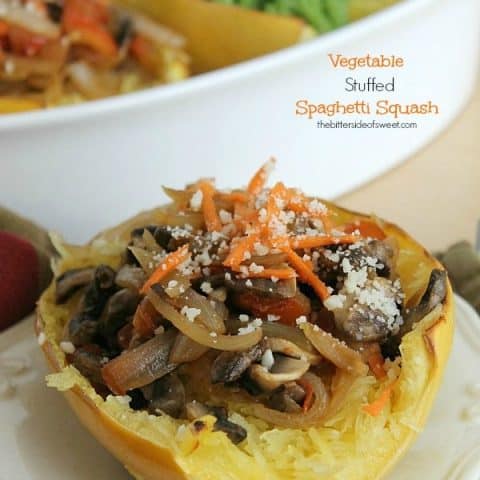 Vegetable Stuffed Spaghetti Squash
Ingredients
2 medium spaghetti squash, about 5 pounds
1 8 oz mushrooms, stems removed, washed and sliced
1 onion, sliced
3 roma tomatoes, diced
1 12 oz frozen microwave broccoli
1 cup shredded carrots
olive oil
salt
parmesan cheese for garnish
Instructions
Preheat oven to 400°F.
Half squash and scoop out seeds. Place face up on cookie sheet lined with aluminum foil.
Drizzle squash with olive oil and sprinkle with salt.
Bake 25 minutes. (may vary on size of squash)
In the mean time prepare the filling.
In medium size pan, drizzle with olive oil, add onions, mushrooms and tomatoes. Sauté for 10 minutes or until mushrooms are soft and onions translucent. Set aside.
Cook frozen broccoli in microwave according to packaging, about 5 minutes. Remove from package and dice. Set aside.
When squash is done, pull out and shred with a fork.
Top two halves with the mushroom mixture and two halves with broccoli.
Top all with shredded carrots and cheese.
Place back in oven fro 5 minutes to warm up.
Serve immediately and ENJOY!