Fish Fridays are about to get a unique twist with this Tuna Zucchini Pizza!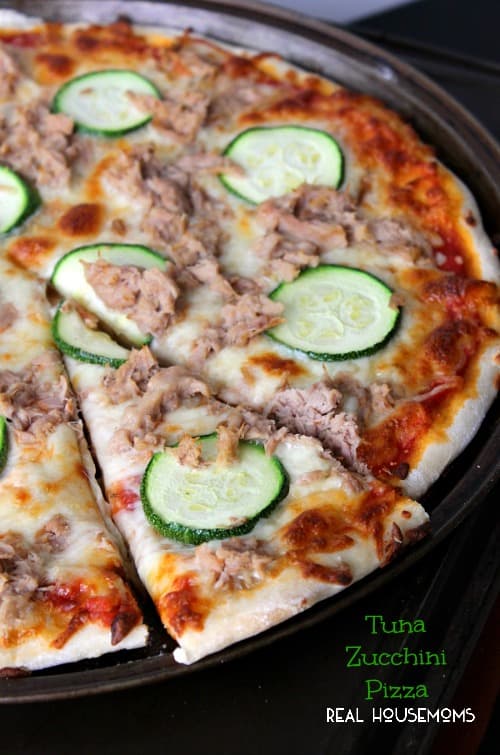 Okay okay before I start getting hate mail or negative comments let's be clear. The first time I saw this pizza I was like oh no! It is never going to happy. My husband and I were sitting in our favorite pizzeria in his hometown in Italy and he ordered this pizza. I was like "what?!"
He says don't knock it till you try it. Now for this southern girl I only ever ate tuna on a tuna fish sandwich. I had never even had fresh tuna cooked before so this was something WAY out of my comfort zone.
Let me tell you something else, this pizza is a standard on our weekly pizza night. I love it, the kids love it and of course the hubby does too. People who come over and think "oh no, not for me" end up leaving saying "gosh I had no idea I would like this pizza!" So IF you like tuna, you have got to try it!
Head on over to Real Housemoms where you can find the recipe! This is my monthly contributor recipe! Hope you ENJOY!