Toasted Marshmallow Thumbprint Cookies are a delicious chocolatey cookie topped with whipped cream and toasted marshmallows!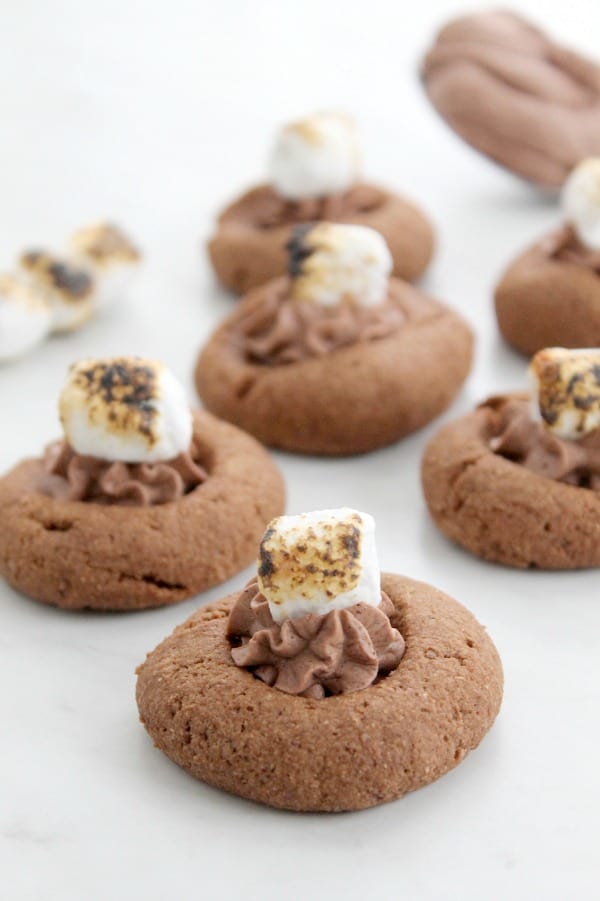 Click here to save this recipe on Pinterest!
My kids have been wondering why I have not been in the Christmas spirit yet? I told them it was because I have been busy and wanted to check everything off my list before I fully submerge into it.
They are excited, happy and full of enthusiasm. I am pretty "chill" as my daughter would say! 🙂
…