Fruity Marshmallow Treats is the perfect ooey gooey treat! Made with your favorite version of cereal and lots of buttery marshmallow goodness!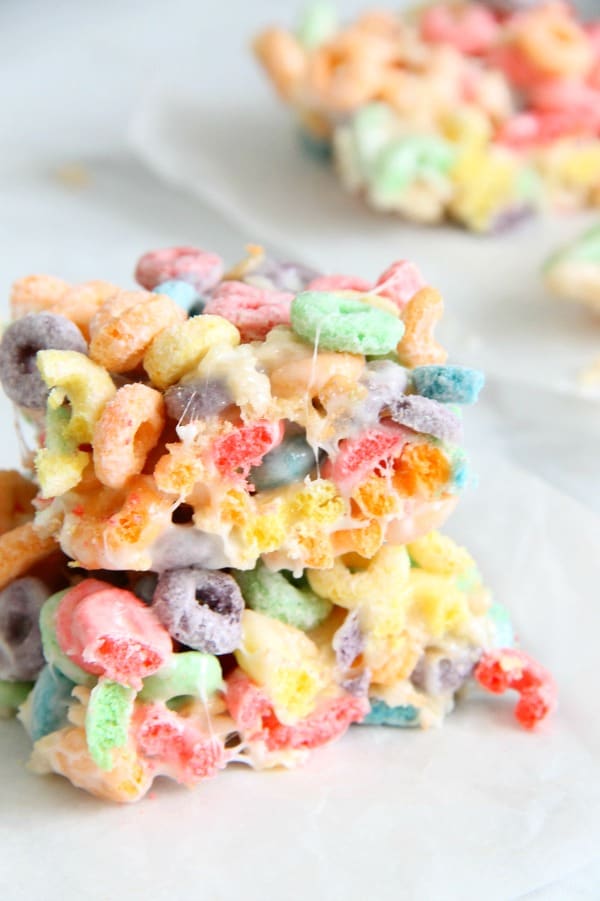 Click here to save this recipe on Pinterest!
My favorite childhood treat was rice krispy treats! Are you with me? Well I make them a lot for my kiddos but I get a little crazy every now and then and I add different cereals to them.
Once I made these charm treats using lucky charms cereal! They LOVED them!
…