Girls night, sleepovers or snack time is so much better with these Strawberry Shortcake Muddy Buddies!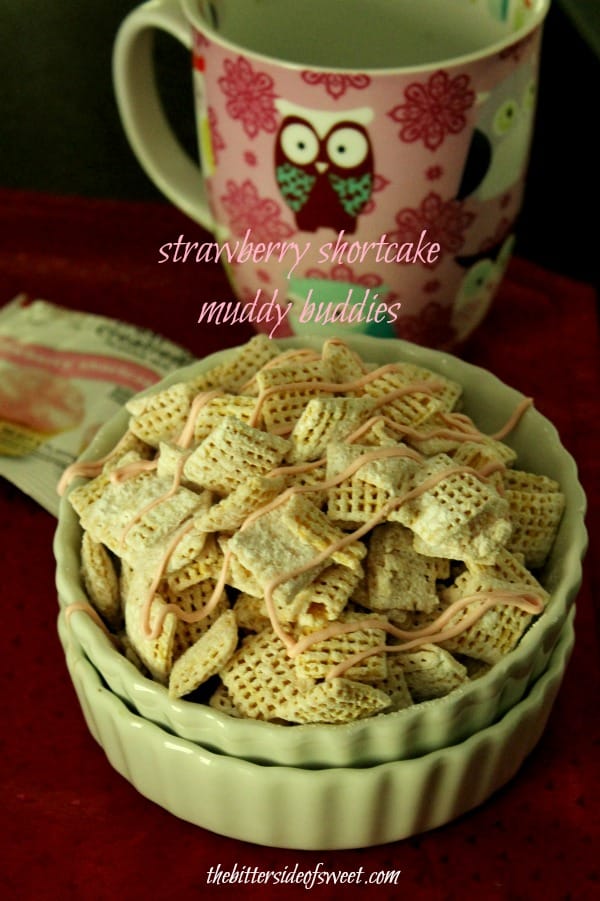 I went to visit my twinny for a few days just to hang out and let the cousins spend some time together with each other. The kids had a blast and so did me and my sister. We stayed up late talking, watching chic flicks and coming up with ideas of what to snack on.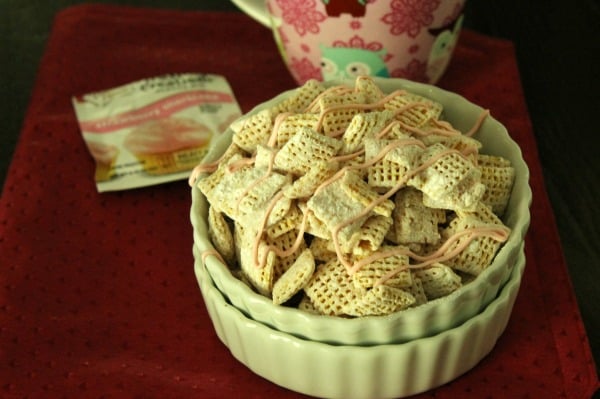 I mentioned we could make muddy buddies and she said she had never made them before. Well I quickly had to fix this! So we grab a few ingredients and went to work. Strawberry Shortcake Muddy Buddies are super simple to make. A one pot wonder and little clean up. The best part is that within 10 minutes you can be snacking on this delicious treat! ENJOY!
Want to connect more with TheBitterSideofSweet? Follow at:
Facebook | Bloglovin | Pinterest | Instagram | Google+ | Twitter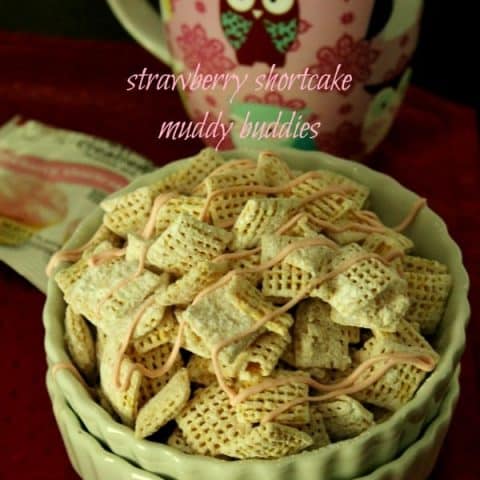 Strawberry Shortcake Muddy Buddies
Strawberry shortcake mixed with white chocolate and powdered sugar makes a quick 10 minute snack!
Ingredients
3 1/3 cup toasted corn cereal
2 ounces vanilla Candiquik
1 teaspoon Strawberry Shortcake Frosting Creations flavoring
1 cup powdered sugar
Instructions
Place cereal in large bowl, set aside.
Place Candiquik in microwave and melt for 30 seconds at a time for 1 minute or until completely melted.
Add in strawberry shortcake flavoring to Candiquik and stir till completely incorporated.
Pour over cereal and mix well.
Add powdered sugar to cereal and stir till completely covered.
Serve and ENJOY!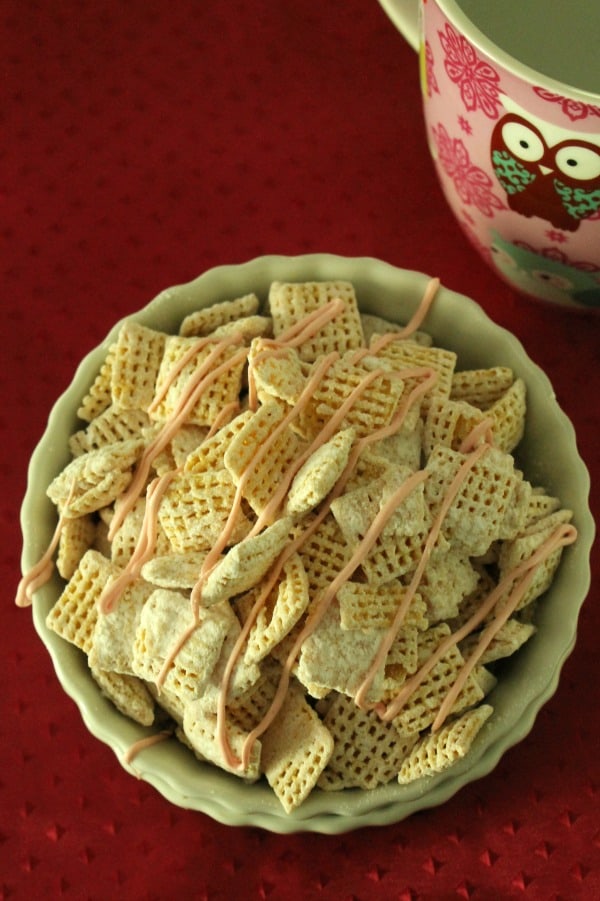 this recipe may be linked at these  sites!