Strawberry Almond Bark is easy  to make and perfect for Valentine's treats!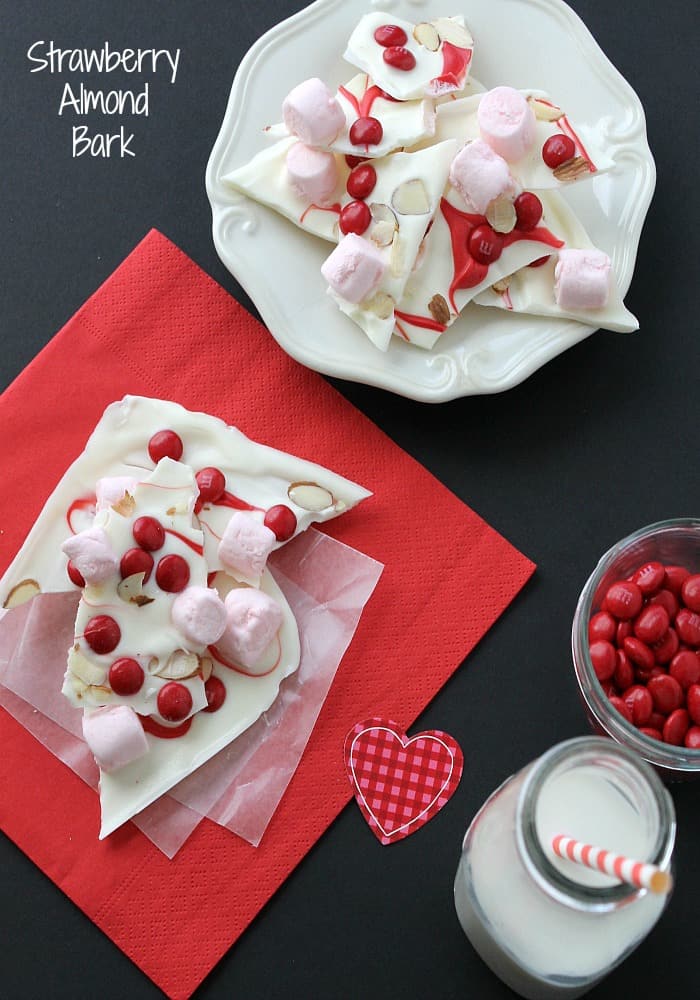 I know what you might be thinking? Where have you been? Well I had to take an unexpected hiatus. This year so far has been pretty wild around our house and we are hopefully starting to feel some normalcy again! If you follow me on Facebook or Instagram you can continue to see what I am up too!
While I have not posted anything here for about two weeks there are lots of things going on behind the scenes. One was my site was hacked! AH! That was a nightmare but luckily all things are good and normal again so we can move forward. Secondly I have a couple of contributor post going up this week. The first is this Strawberry Almond Bark!
This is perfect for if you are planning on making Valentine's treats for kiddos or just want to have some sort of festive snack around the house! ENJOY!

Strawberry Almond Bark!