Second day of #smoresweek needed to start as soon as I got up! S'mores Pancakes was exactly what the morning needed!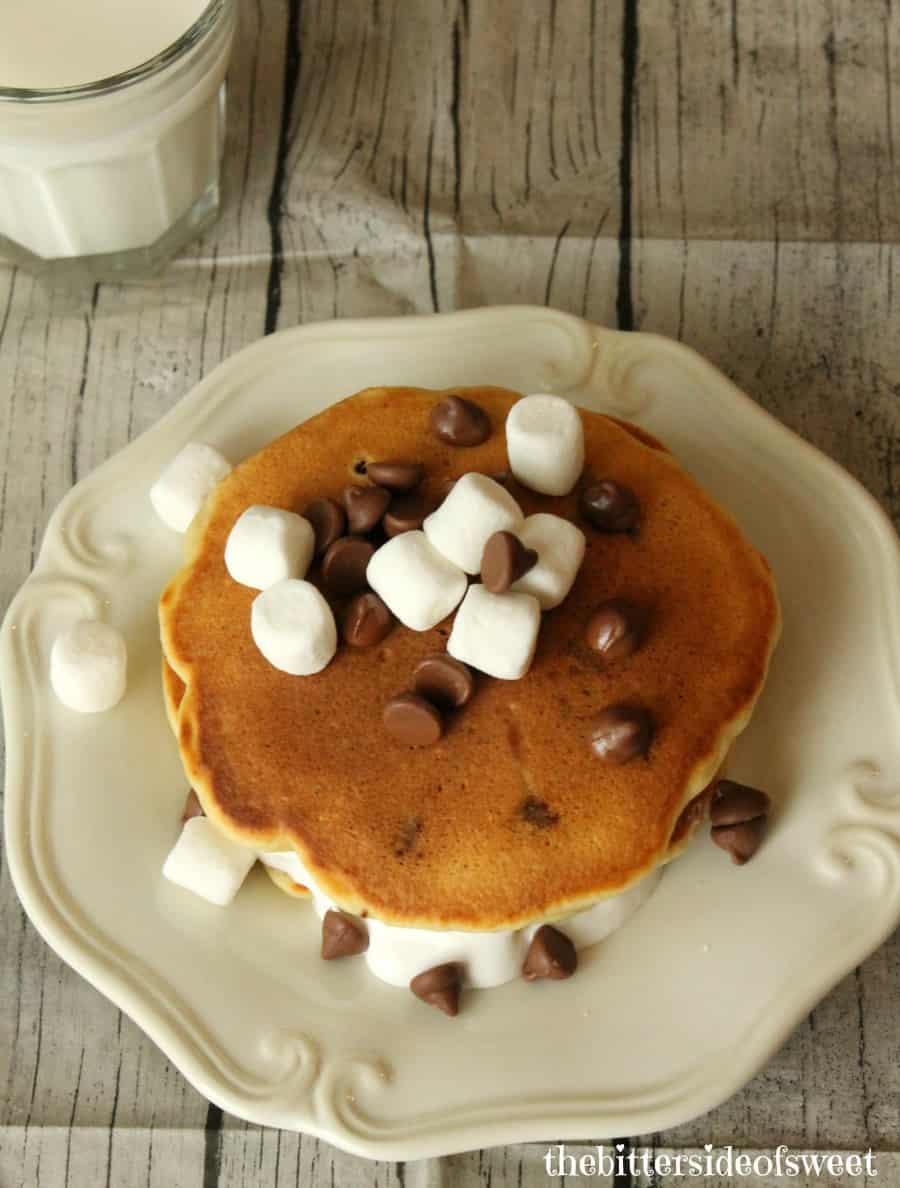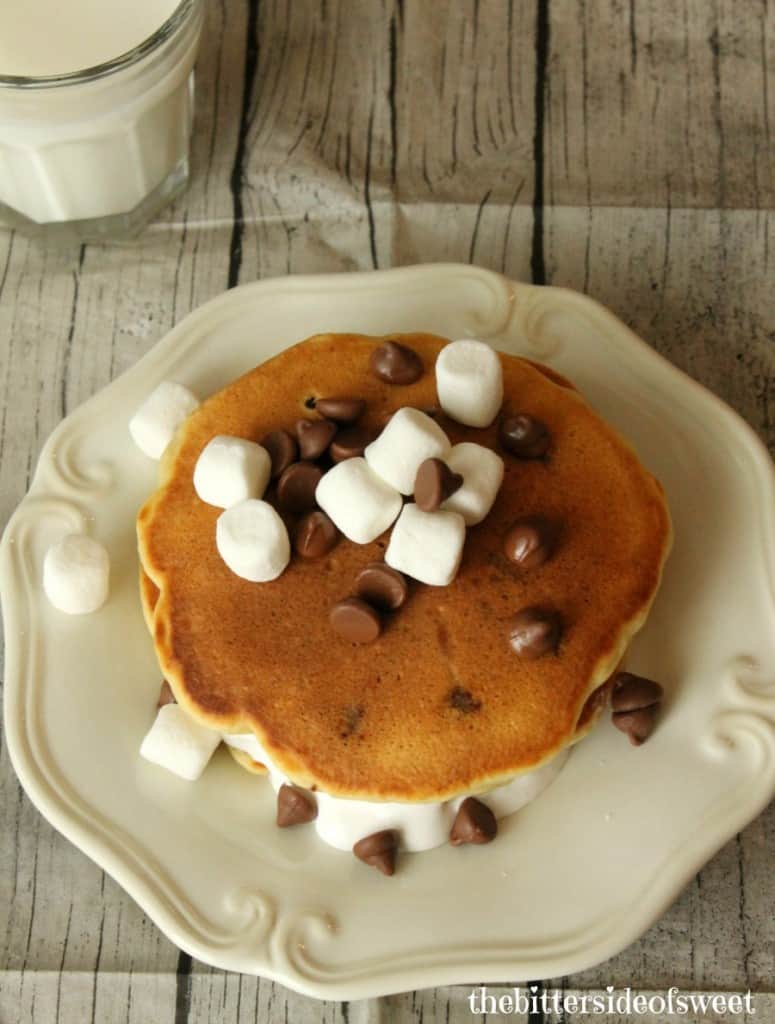 Breakfast is one of my favorite things to make. Pancakes are always at the top of that list! So when I started thinking about S'mores week I knew I must do pancakes!
The graham cracker in this is actually added right into the batter with the chocolate chips. I was somewhat worried that the flavors might now come through once the batter was cooked, but they all came through perfectly! ENJOY!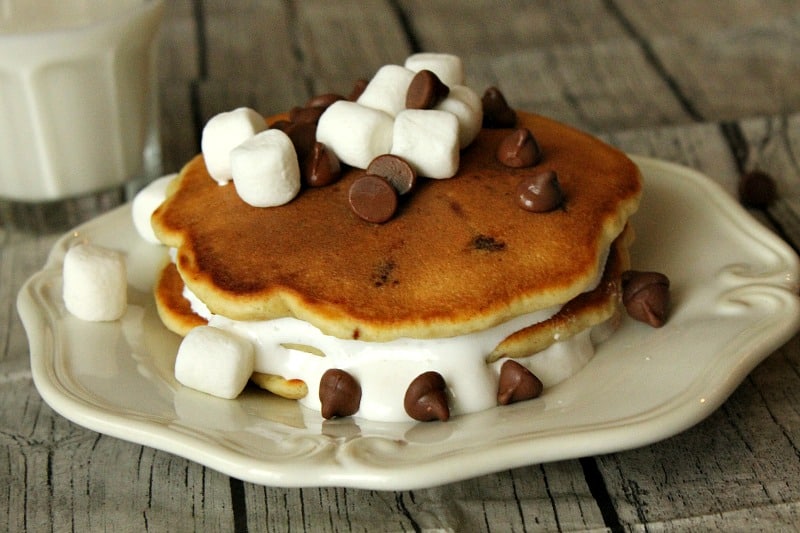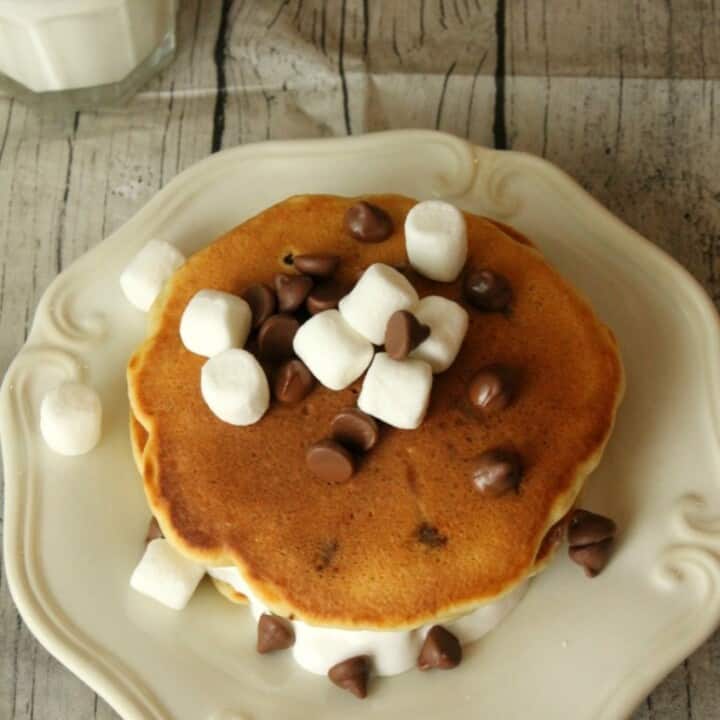 S'mores Pancakes
Ingredients
1½ cup all purpose flour
2 tsp baking powder
1 tablespoon sugar
1 cup milk
2 tablespoon oil
1 egg
½ teaspoon vanilla extract
2 whole graham crackers, crushed
1/2 cup chocolate chips
1/3 cup marshmallow cream
Instructions
Preheat griddle or non stick pan on medium heat.
Mix flour, graham cracker, baking powder and sugar in a large bowl.
Whisk together milk, water, oil, vanilla and egg in a small bowl.
Add milk mixture to flour and mix well.
Stir in chocolate chips.
Cook on griddle or in non stick pan till bubbles form and break about 3 minutes
Then flip and cook for 2 minutes more or until brown.
When pancakes are done make a stack of three pancakes adding 2 tablespoons of marshmallow cream in between each layer!
Serve and ENJOY!
Want to connect more with TheBitterSideofSweet? Follow at:
Facebook | Bloglovin | Pinterest | Instagram | Google+ | Twitter