Who's ready for the weekend? Me too!! I definitely want to start it off with this Pineapple and Ham Pizza!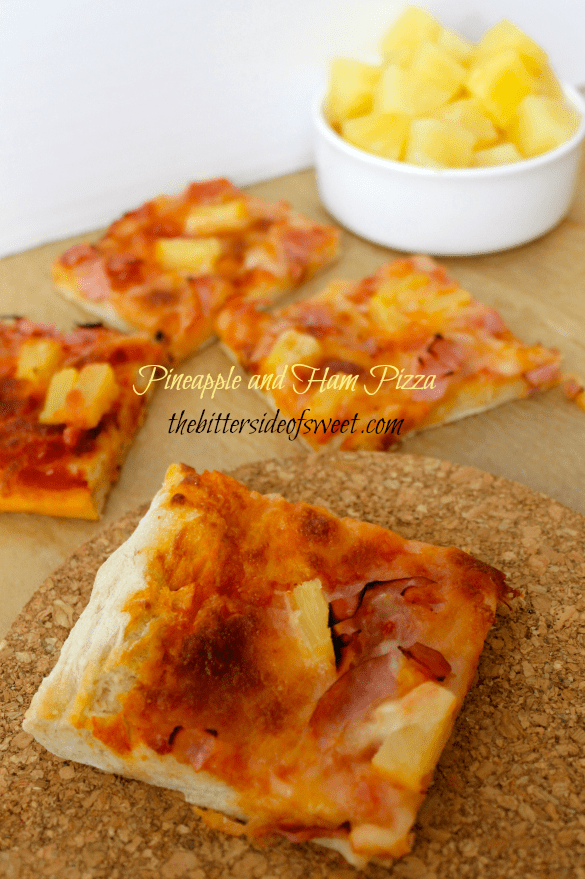 I actually can not believe it is Friday! With some of my kids still being on summer break I still do not have my days in order. We are still doing play dates and trips to the pool.That is how this pizza was created. I had a friend drive down to my house for a play date. I say drive down because it is a 40 minute drive between our houses. Normally we alternate week to week going back and forth but she was kind enough to come down to my house two weeks in a row. So I offered lunch! Pizza that is.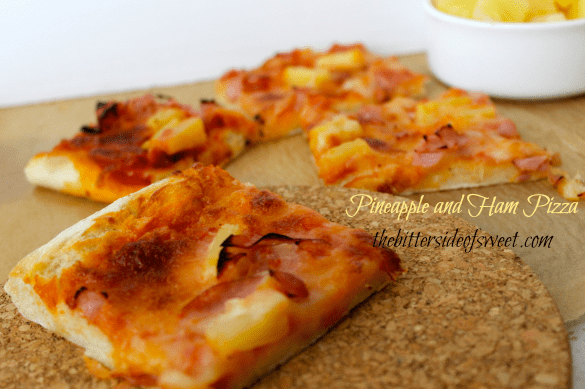 I am so glad I did. I absolutely love pineapple and ham pizza but almost never make. The pineapple gives the pizza a tangy flavor mixed with the tomato sauce makes this a great tasting pizza! So again here I am just using my basic pizza dough. This time I actually didn't divide the dough. I made it into a rectangle pizza. This made the process go a little quicker. I just laid the pizza dough right onto parchment paper, so there was no spraying of the pan involved either. So if you need a quick under 30 minute meal this weekend why not make pizza! It satisfying with every bite! ENJOY!!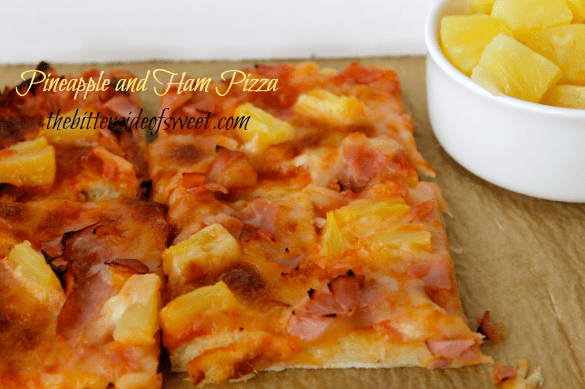 Want to connect more with TheBitterSideofSweet? Follow at:
Facebook | Bloglovin | Pinterest | Instagram | Google+ | Twitter
Pineapple and Ham Pizza
Tangy pineapple, mixed with the honey baked ham topped on a pizza dough covered in tomato sauce makes this a quick dinner in under 30 minutes!!
Ingredients
FOR THE DOUGH:
One ¼ oz. packet, 7g or 2+1/4 tsp of Quick Rising Yeast ( I used Red Star)
1⅓ cup water, warm
3 to 3½ cups all-purpose flour
2 tablespoons extra virgin olive oil
1 tablespoon salt
FOR THE TOPPINGS:
10 slices of honey baked ham, chopped
1 cup of pineapple chunks, quartered (or you can use pineapple tibits)
1 1/2 cups mozzarella cheese
1 cup tomato sauce, no salt added
Instructions
Preheat oven to 400 degrees. Prepare rectangle cooking sheet by lining it with parchment paper.
Using your dough hook add 2 cups flour and mix on low.
Add oil and salt and continue to mix.
Add the remaining flour a ½ cup at a time till all is incorporated.
Dust counter top with flour and dump ball out of the mixing bowl.
With flour covered hands work the dough till you have a nice smooth ball.
Roll dough out into a large rectangle. (So it fits your cookie sheet)
Spoon tomato sauce on and spread around till evenly distributed on the dough.
Top with mozzarella cheese.
Add pineapple and ham.
Bake at 400 for 10 minutes until crust is slightly brown.
Cool for 5 minutes, cut and ENJOY!!
Want more pizza? Here you go!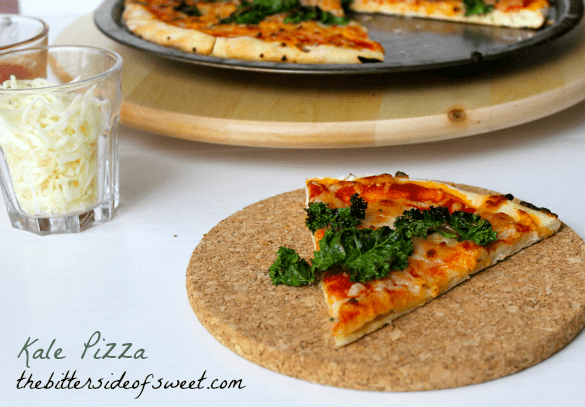 Rosemary Cheese Pizza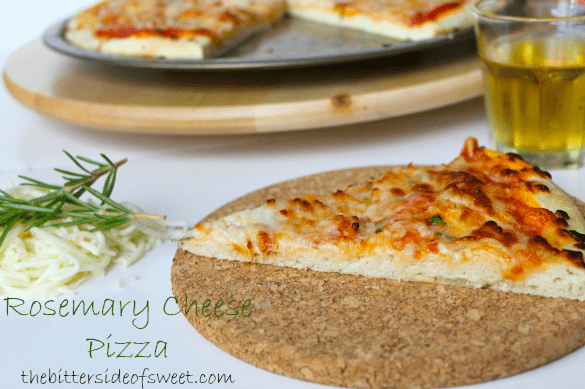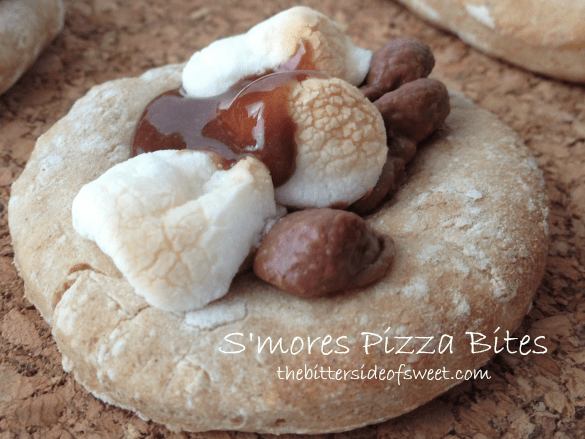 This recipe may be linked at these sites!