Pepperoni Pizza Pinwheels are fun to say AND eat. This recipe is super versatile – eat them for lunch, a quick dinner, or serve them up at your next basketball-watching party.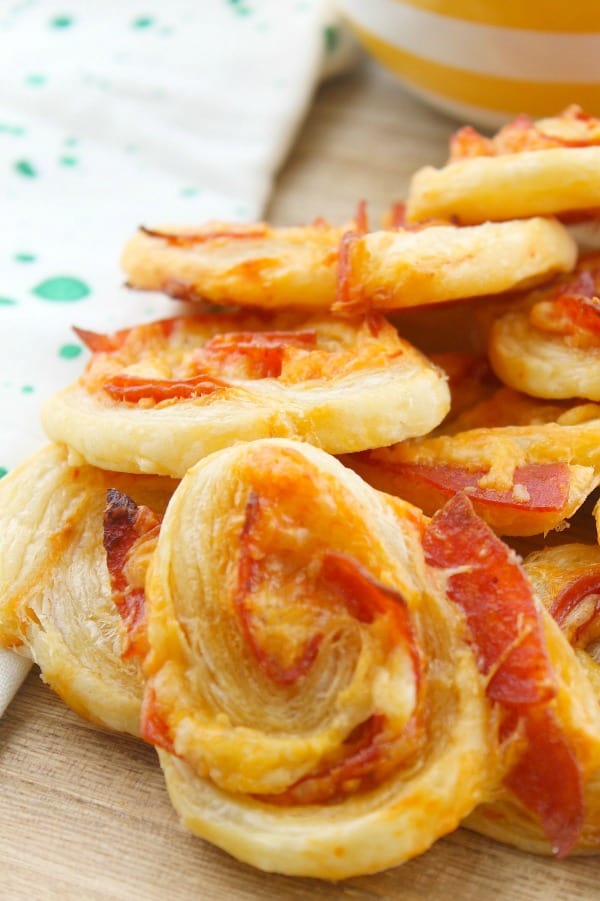 Click here to save this recipe on Pinterest!
Being sick is no fun! We have had kids sick back to back for about three weeks and I am worn out! Which is probably why I got sick as well!
It is all fine and dandy when the kids are sick but when mommy gets sick everything things starts to break down.
Laundry piles up, lunches are forgotten and don't even get me started on grocery shopping and how that even gets done.
With that not a lot of cooking has been going on in my house I feel in over a month just lots of red lentil soup and grilled cheese!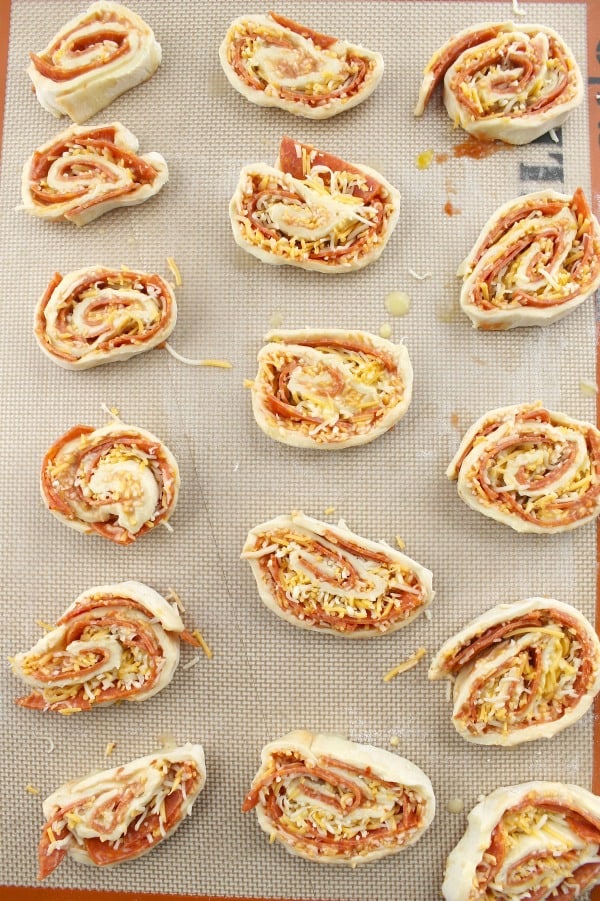 I did manage to get these Pepperoni Pizza Pinwheels made twice.
The first time I made them I forgot to put a big sign on them telling my family to that they were not allowed to touch.
Sometimes we food bloggers have to do that because we do not always take pictures as soon as the food is ready.
Sometimes we have to wait on the lighting outside to be just right.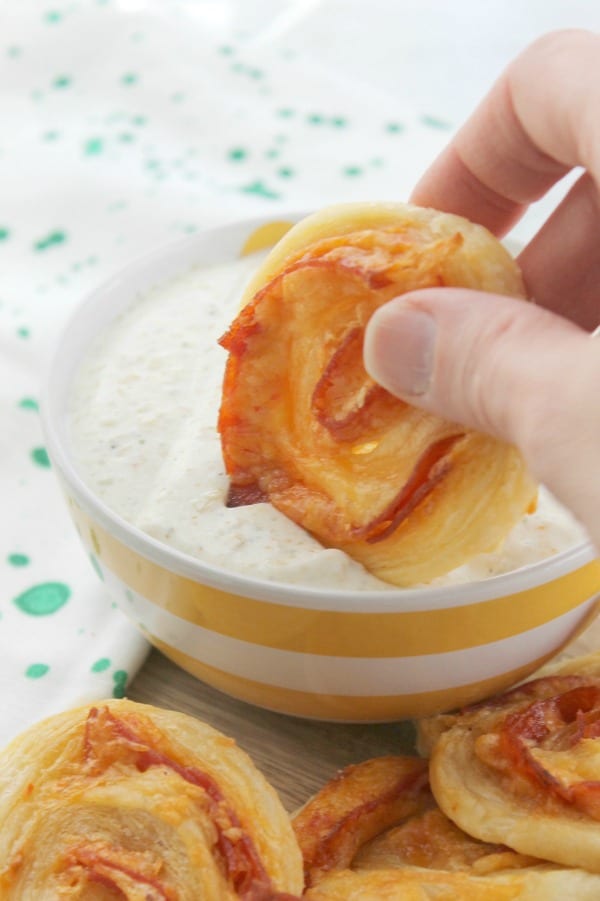 The second time I made these I was able to get them photographed pretty quickly so the girls could eat them right away. And they did!
Although I love a really good cheese pizza I thought these were a good alternative. It was actually pretty simple as well.
There was no mixing dough or waiting for it to proof. You just roll your puff pastry out. Too it will all the cheese, sauce and Pepperoni you can, roll it up and then it's ready to be cut and baked!
These are also perfect for afternoon snacks as well. Sometimes I like to give them granola bars or yogurt other days they want something a little different.
So if you are in need of something quick and easy to make try these Pepperoni Pizza Pinwheels Recipe!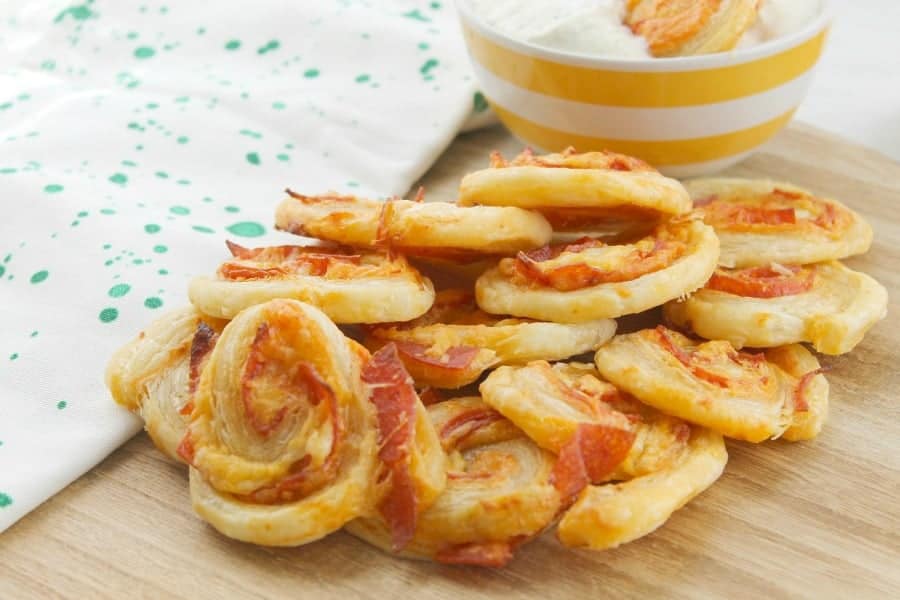 If you're on Facebook come check out this fun little group I've got going on. Instagram is a fun resource I'm using right now. If you make an recipes make sure to tag them #bittersideofsweetrecipes so I can see your creations!
Want to connect more with The Bitter Side of Sweet? Follow at:
Facebook | Pinterest | Instagram | Twitter